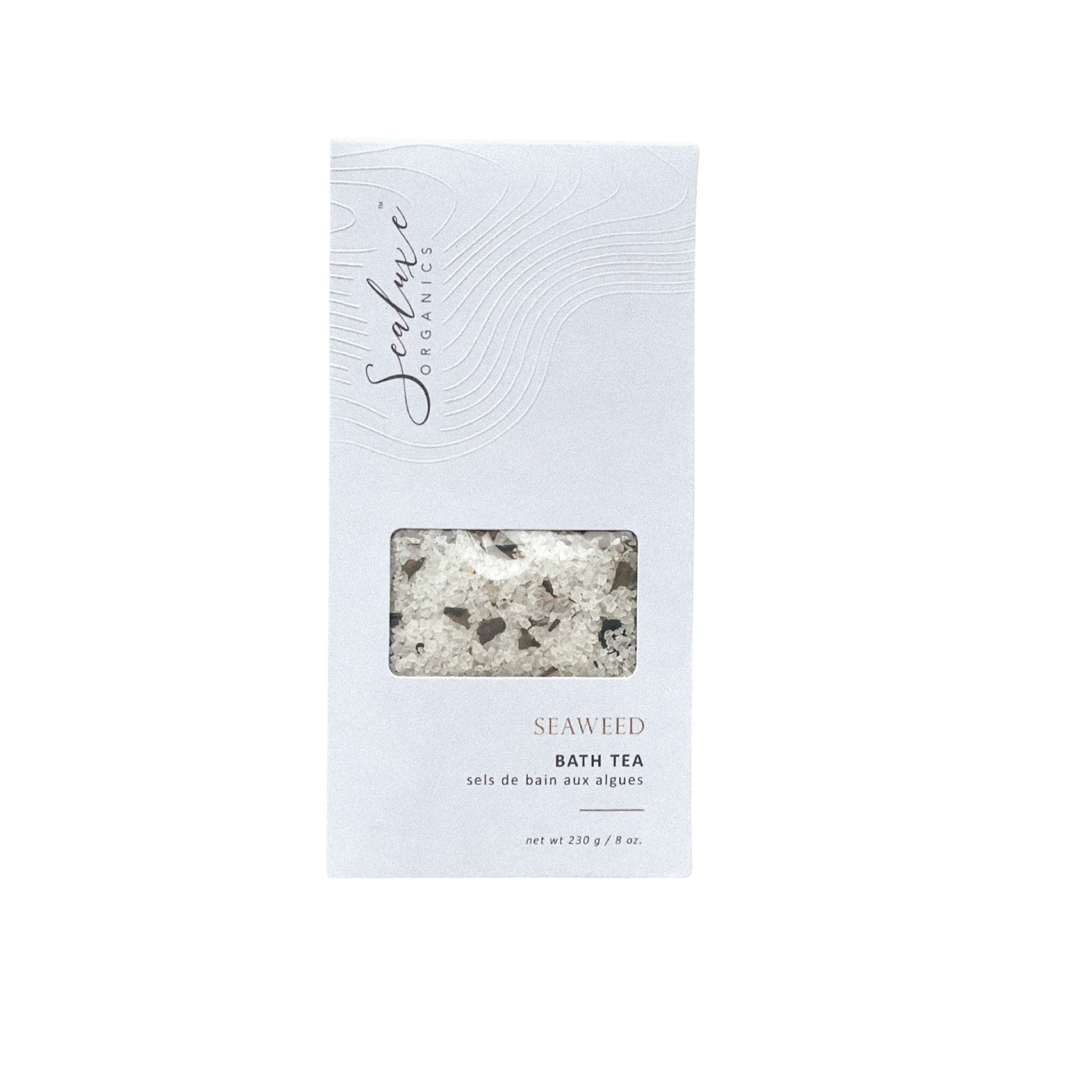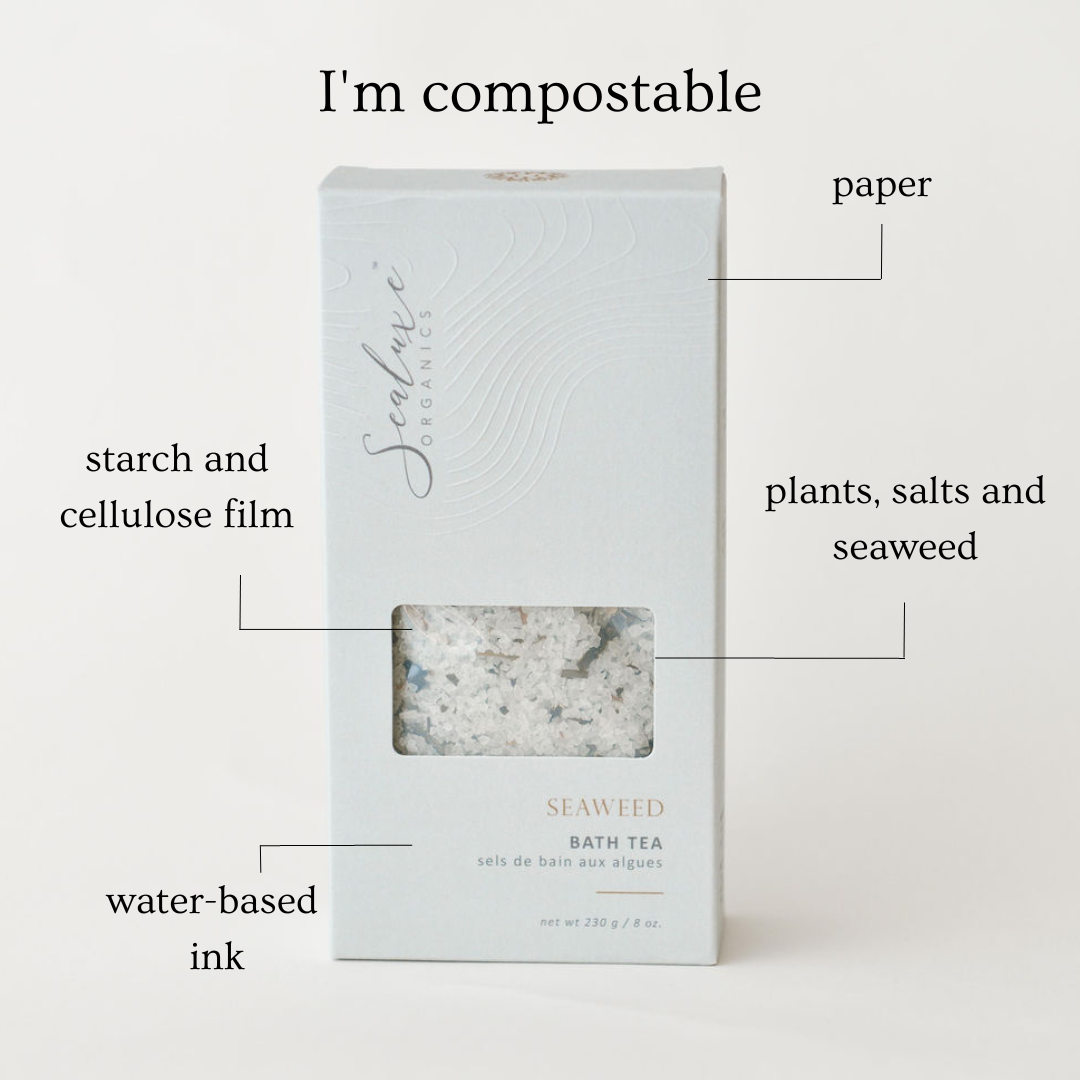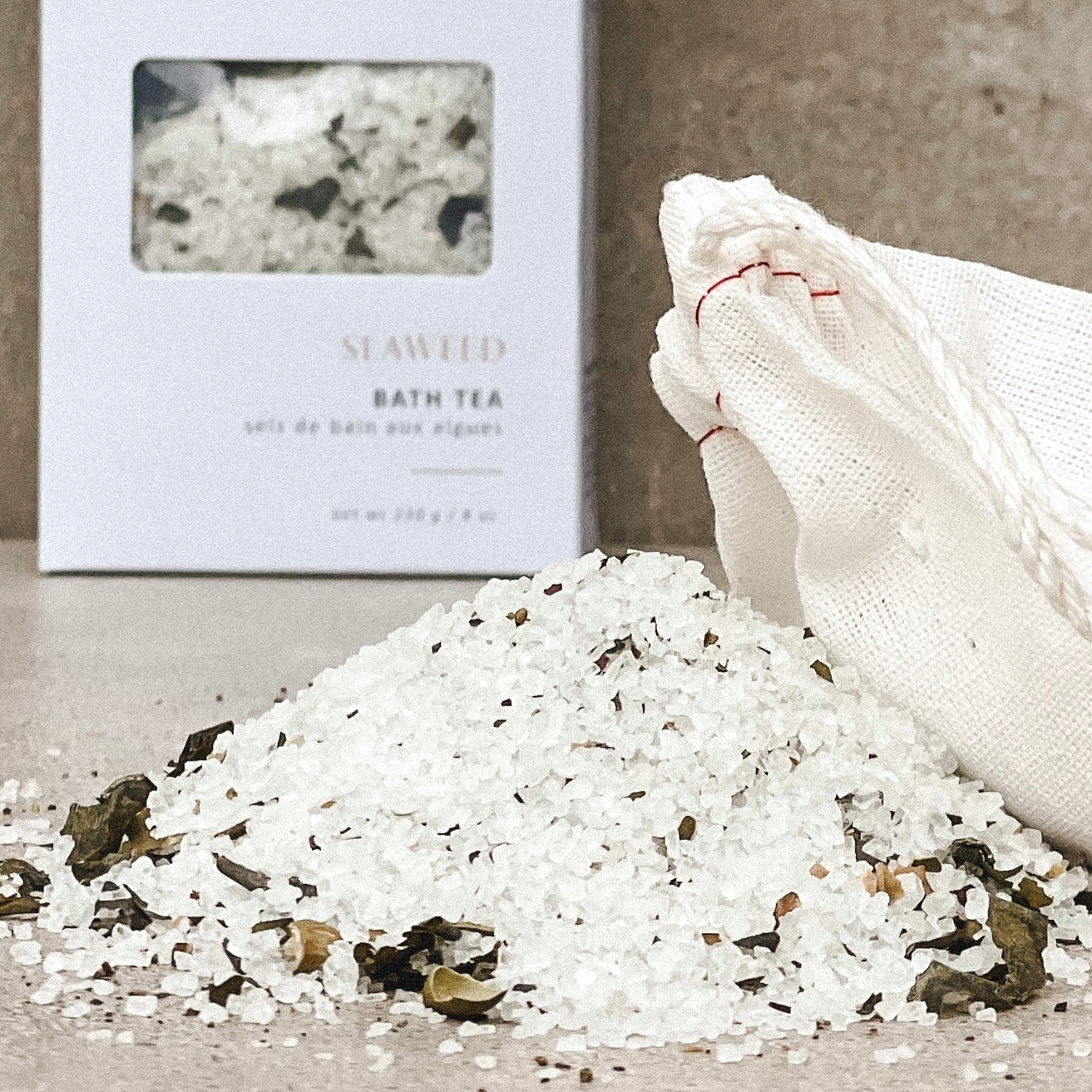 Description
Ingredients
Size
Indulge in the nourishing benefits of the sea with our Seaweed Bath Tea. This luxurious blend of seaweeds and Pacific sea salts is carefully selected to provide deep hydration and detoxification to your skin, leaving you feeling soft and supple.
Seaweeds are rich in minerals that are essential for your body, including calcium, magnesium, and potassium. These minerals help to promote healthy skin and can even help to reduce the signs of aging.
Our Seaweed Bath Tea comes with a convenient reusable tea bag that helps to keep the seaweeds from making a mess of your tub. Simply fill the tea bag with our special blend of seaweeds and salts, drop it into your bathwater, and let the nourishing benefits of the sea work their magic.
Experience the rejuvenating power of seaweed and minerals with our Seaweed Bath Tea. Your skin will thank you for the deep hydration and detoxification provided by our unique blend of seaweeds, while your body benefits from the rich minerals found in these sea vegetables.
Treat yourself to a spa-like experience in the comfort of your own home with our Seaweed Bath Tea. Indulge in the nourishing benefits of the sea and give your skin the love and care it deserves.
*no addition scent is added to this bath tea
spirulina, bladderwrack, nori, wakame, kelp, irish moss, sea clay, sea salts
Thalassotherapy
Repeatedly immersing yourself in the elements of Thalassotherapy, helps to restore your body's natural chemical balance - the balance that we all need to thrive and survive.
-
When you submerge your body in a bath of seaweed it allows you to absorb a concentrated amount of vital vitamins, nutrients and amino acids that gently feed your skin. The niacin improves blood circulation, bringing nutrients and oxygen quickly to skin and muscle cells in need of repair. The amino acids aid in hydration, help with inflammation, redness and skin irritations. The iodine encourages detox of heavy metals and chemicals. The antioxidants help with skin condition, supports collagen and promotes healthy skin elasticity. Bathing in all of this goodness promotes healthy self-care rituals.
How to Use
Draw a hot bath and fill the included reusable muslin tea bag with the botanicals and salts. Drop it in the hot bath tub. Seaweeds like much hotter water to release their beneficial healing qualities. Once the water is cooled to your desired temperature, sink in and relax while the seaweeds, botanicals, sea salts and essential oils soothe your muscles and joints- allowing your body to rejuvenate and unwind.
Instead of using chemicals to preserve our products we make small batches fresh.
Instead of contributing to plastic pollution we use biodegradable, reusable or recycleable products.
Instead of using synthetic fragrance, we use essential oils, natural plant essence and flavours or nothing at all.
Instead of using colour dyes we use clays, plants and mica minerals to create our colours.