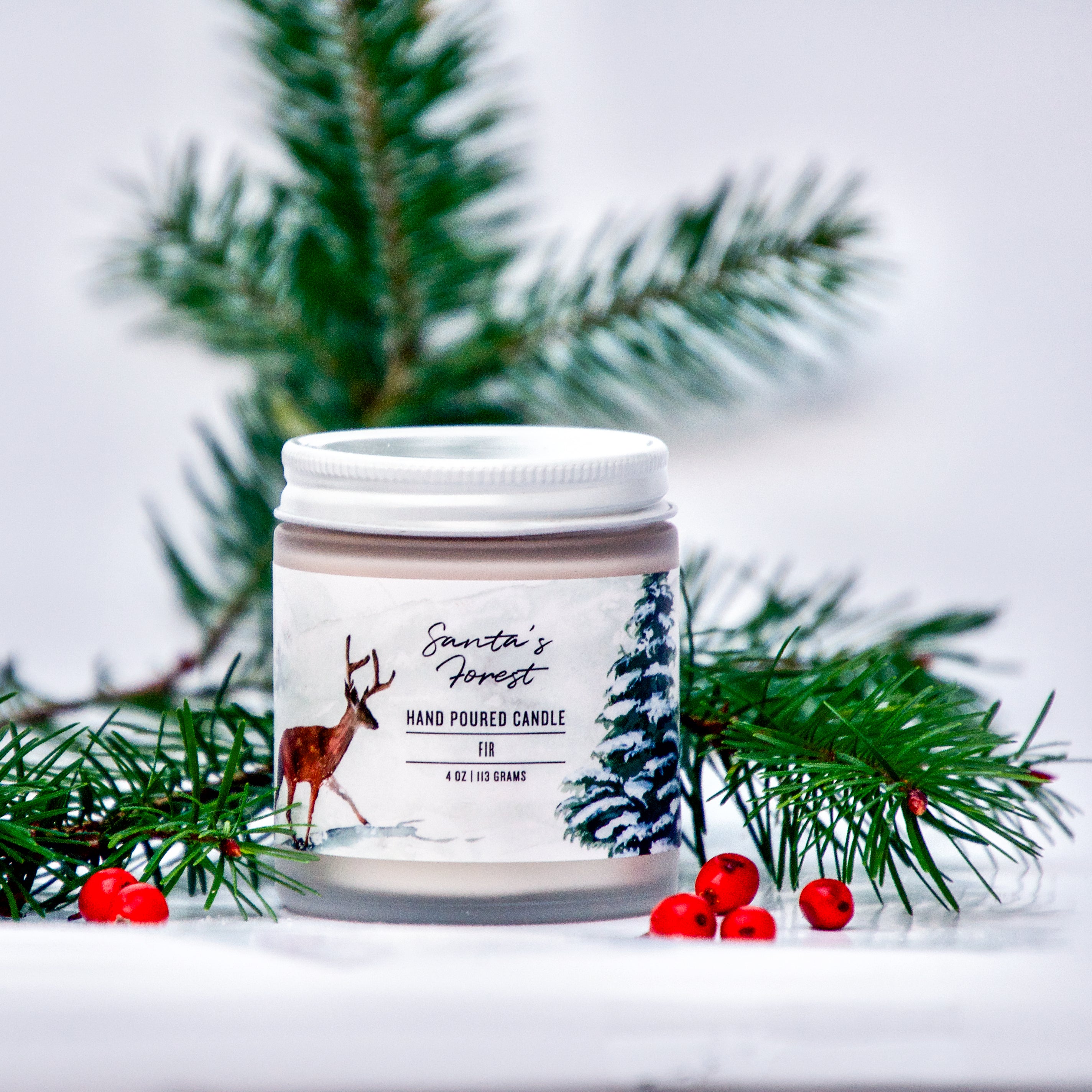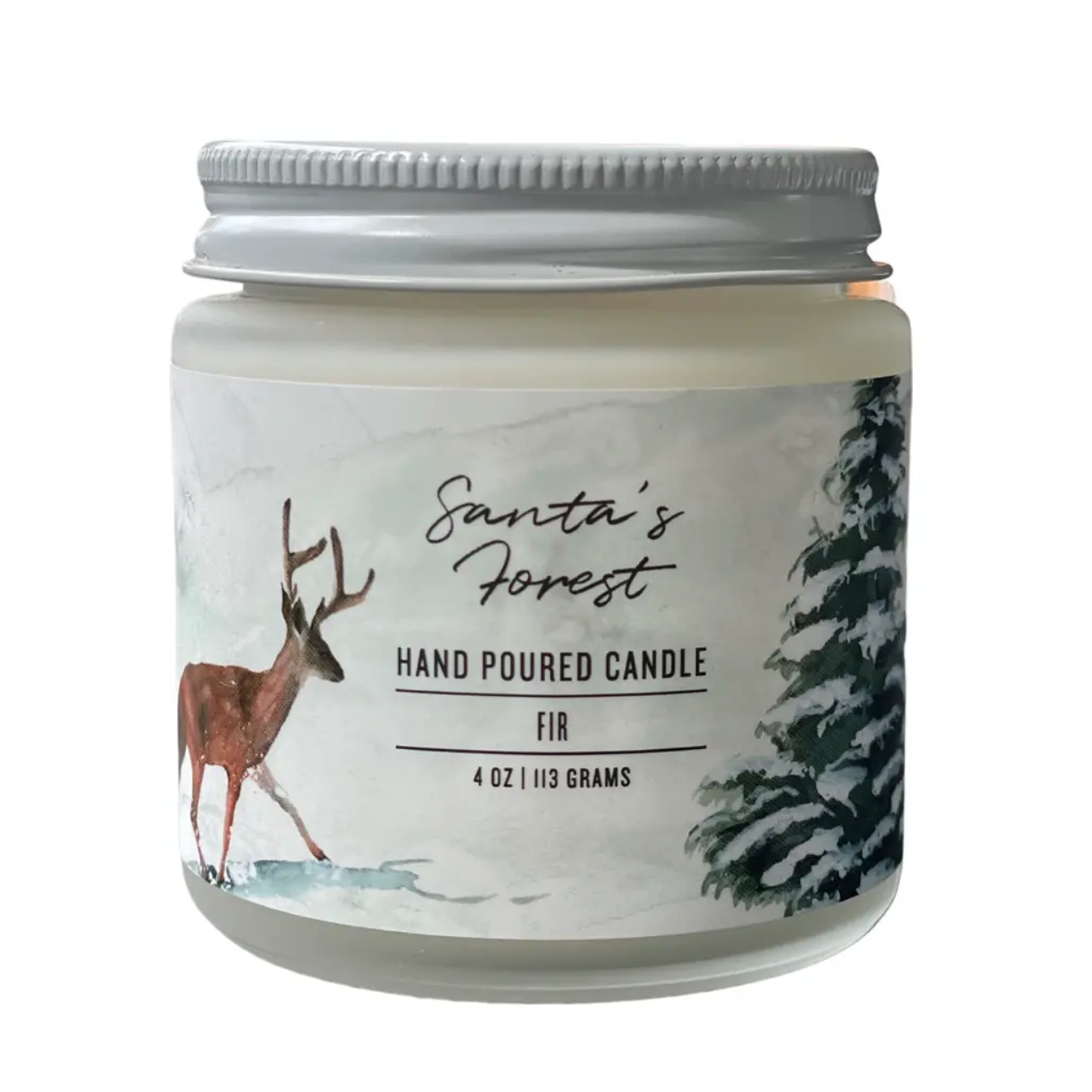 Santa's Forest Holiday Candle
A holiday festive candle that is a coconut and soy wax blend scented with a forest scent, reminiscent of a stroll through the trees on a crisp winter morning.

Candles at Christmas are part of Christmas. The flickering light dances across a fire-warmed, dimly lit room as snow falls silently in the night.
Fir + Pine + Cedar
4 oz. glass jar with lid
coconut and soy wax mixed with natural oils
30 hour burn time
Santa's Forest Holiday Candle
Instead of using chemicals to preserve our products we make small batches fresh.
Instead of contributing to plastic pollution we use biodegradable, reusable or recycleable products.
Instead of using synthetic fragrance, we use essential oils, natural plant essence and flavours or nothing at all.
Instead of using colour dyes we use clays, plants and mica minerals to create our colours.