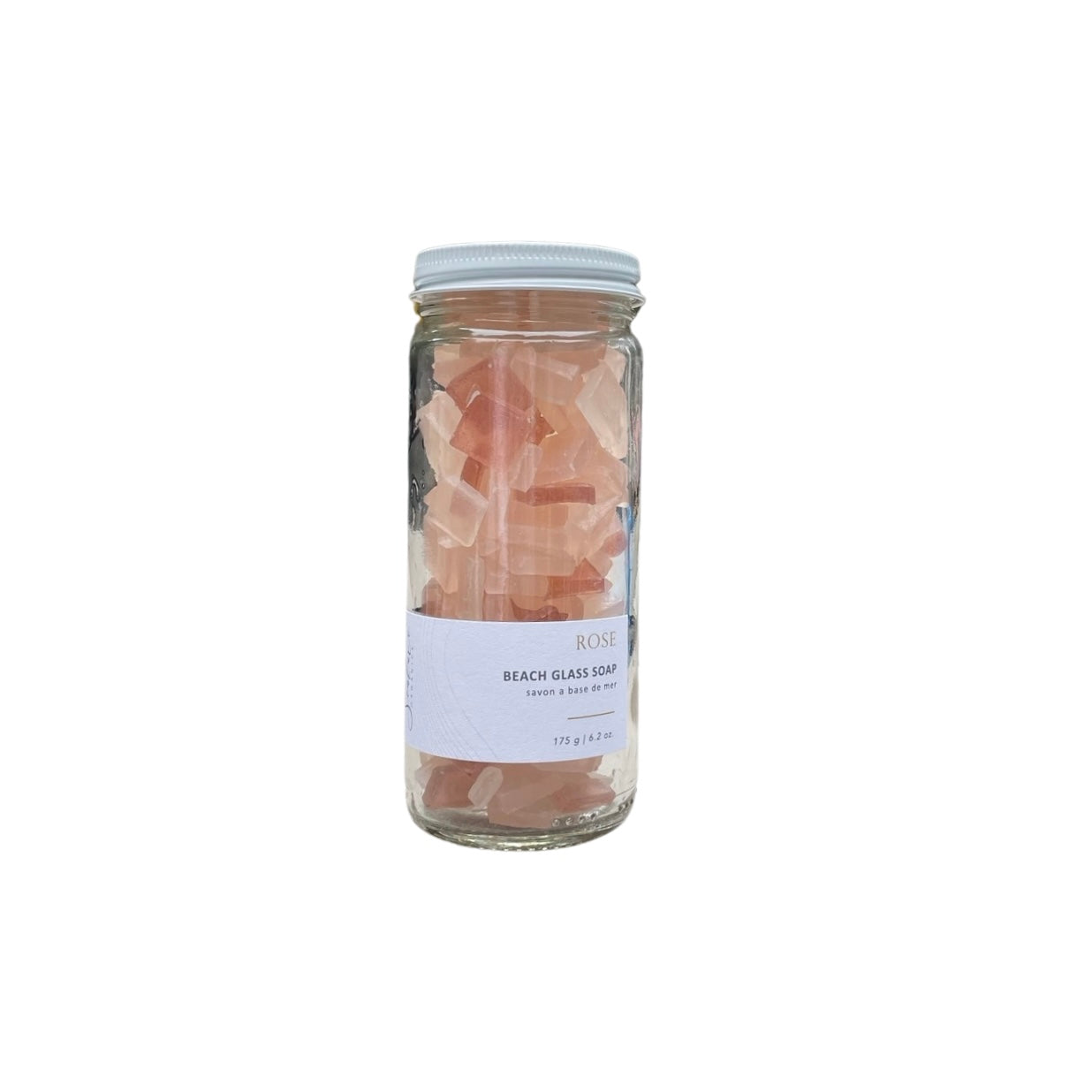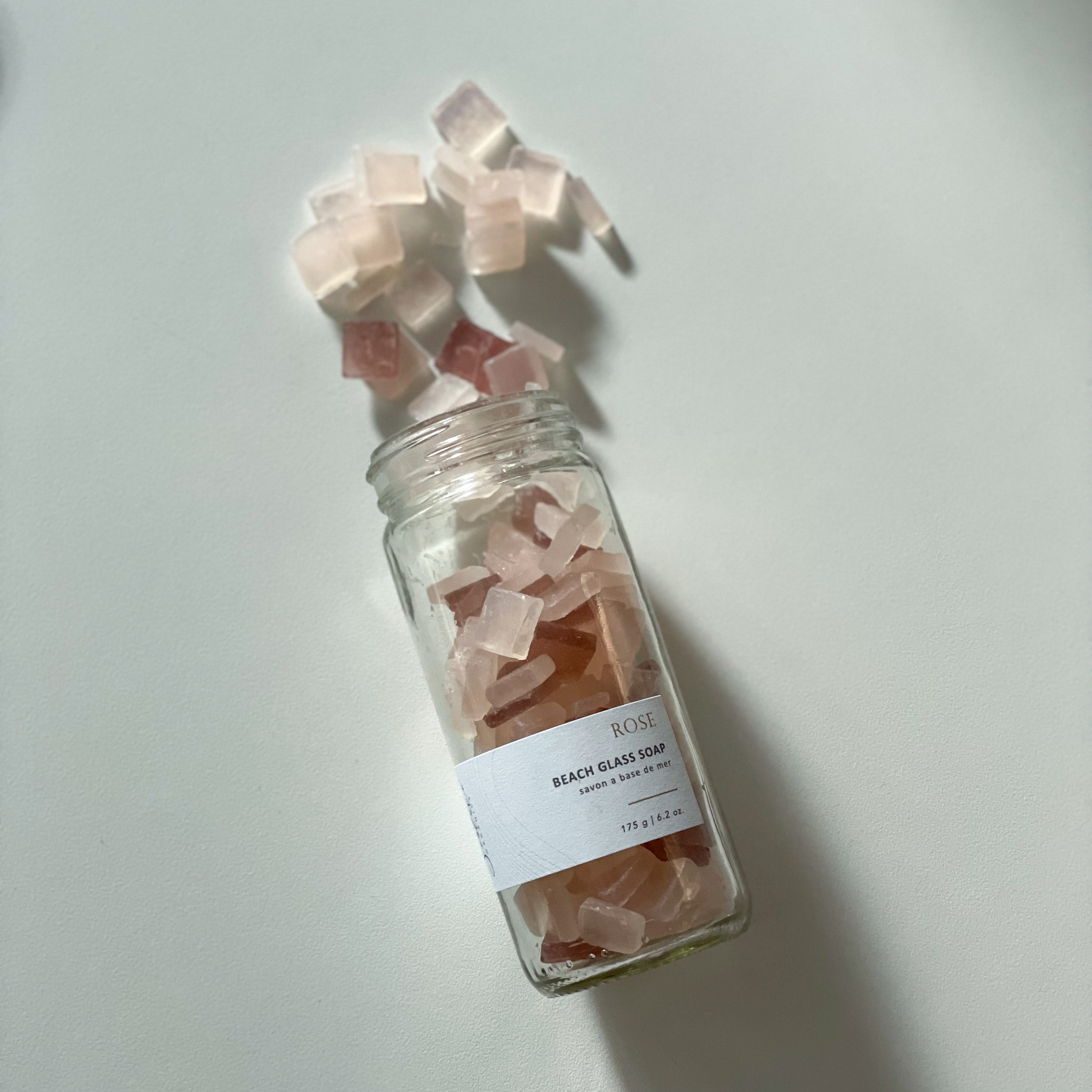 Description
Introducing our Beach Glass Soap, a unique and eco-friendly option for single-use hand washing. Each soap is a one-of-a-kind piece of art that looks like beach glass gems, handcrafted with care and attention to detail. With its stunning appearance, it will add a touch of coastal charm to any sink or bathroom.
Our Beach Glass Soap is made with premium ingredients, including moisturizing coconut oil, seaweed, and sustainable palm oil. The soap is scented with a delicate rose geranium that will leave your hands feeling soft and smelling divine.
Each piece of Beach Glass Soap is designed for single-use, making it a convenient and hygienic option for hand washing. Simply use one piece of soap and discard after use. Not only is our Beach Glass Soap a functional hand soap, but it's also a beautiful decorative piece that will add a touch of coastal charm to any sink or bathroom.
Our Beach Glass Soap is the perfect gift for anyone who loves the beach or coastal decor. It's also a great way to bring a little piece of the beach into your home, even if you're far from the ocean. Try our Beach Glass Soap today and experience the beauty of the beach with every single use.
Key Ingredients
glycerin soap, shea butter, safflower, rose geranium
All ingredients
Cocos Nucifera, Elaeis Guineesis oil,
Carthamus Tinctorius oil, Butyrospermum Parkii, Glycerin, Water, Sorbitol, Sorbitan Oleate, Avena Sativa Protein extract, Mica, Blend of Essential Oils/Huiles Essentieles
Instead of synthetic fragrance our soaps are scented with essential oils
We use glass and metal packaging
We love all animals and hate animal testing
We make fresh batches using healthy ingredients
Benefits
Our Beach Glass Soap is conveniently hand-cut into small pieces, making it the perfect single serving for your hand-washing needs. Simply take one piece of soap and let its luxurious lather cleanse and nourish your skin.
Not only is our Beach Glass Soap a delightful treat for yourself, but it also makes for a great addition to your guest bathroom or as thoughtful party favor. Each piece of soap is a unique and stunning work of art that is sure to impress.
How to Use
Simply take one of the hand-cut, single-serving pieces and wet your hands with warm water. Rub the soap gently between your palms to create a lather. Apply to your hands, making sure to cover the front and back of your, as well as between your fingers.
Rinse your hands thoroughly with warm water, ensuring all the soap residue is washed away. Pat your hands dry with a clean towel.