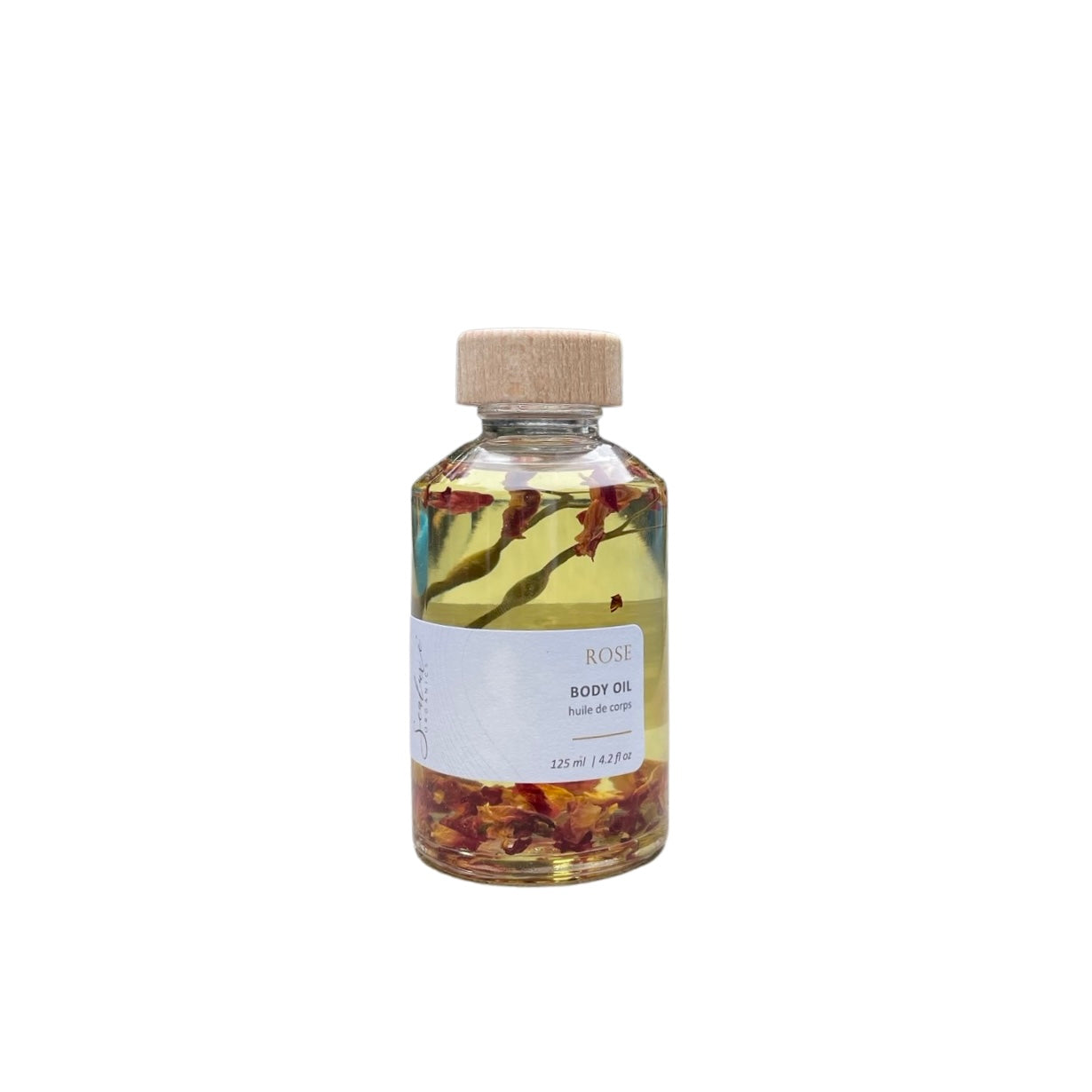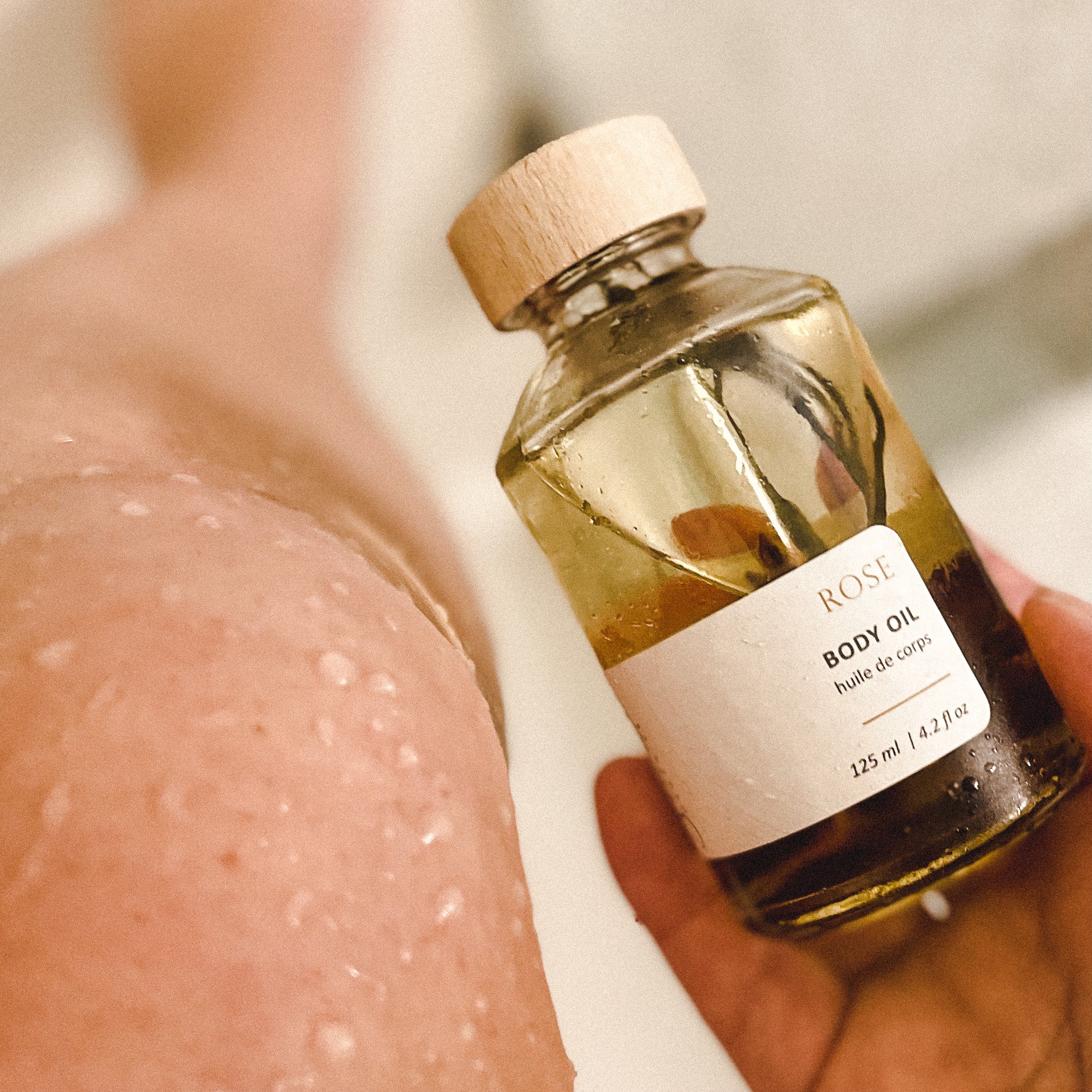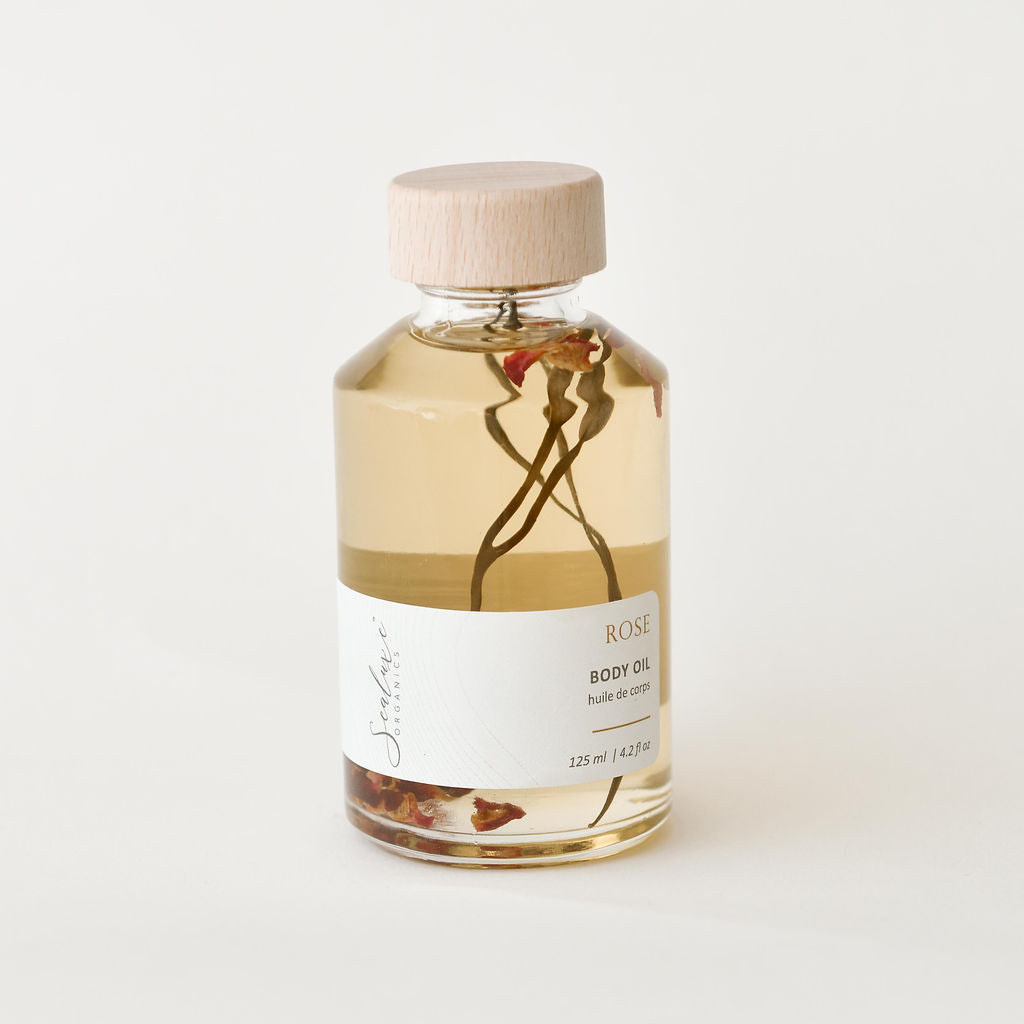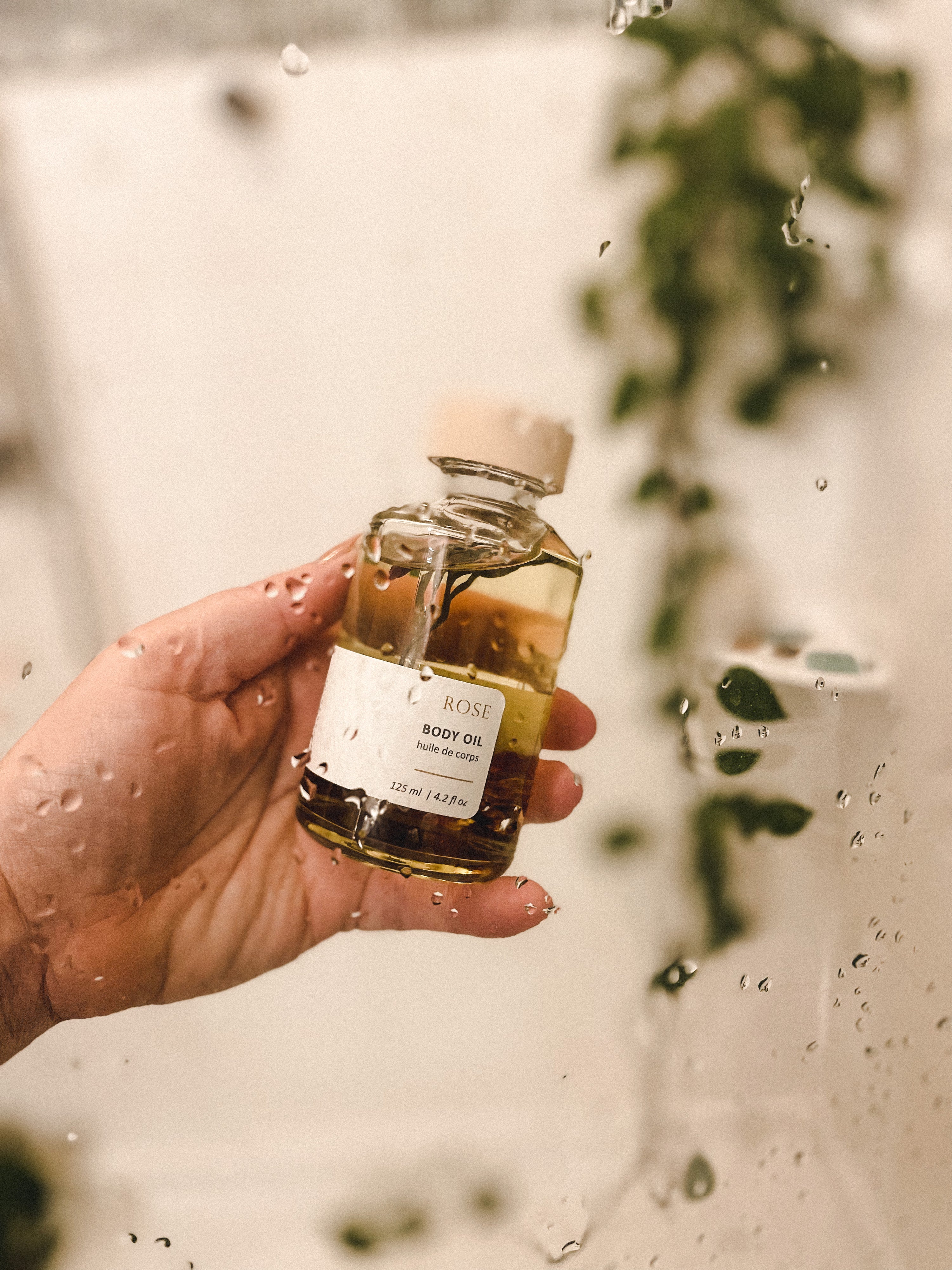 Introducing our luxurious Rose Bath and Body Oil, a nourishing blend of coconut oil, seaweed, olive oil, and rose geranium essential oil. This carefully crafted formula will leave your skin feeling silky smooth and smelling like a fresh bouquet of roses.
Our Rose Body Oil is made with premium ingredients that work together to hydrate and rejuvenate your skin. Coconut oil and olive oil provide deep moisture, while seaweed extract helps to soothe and calm dry, irritated skin. Rose geranium essential oil adds a beautiful floral scent that will uplift your mood and leave you feeling refreshed.
This lightweight and fast-absorbing body oil is perfect for daily use. Simply massage into your skin after showering or bathing to lock in moisture and keep your skin looking healthy and radiant. The non-greasy formula absorbs quickly, leaving your skin feeling soft and supple.
Not only is our Rose Body Oil a great addition to your daily skincare routine, but it also comes in a beautiful glass bottle that will look stunning on your bathroom counter or vanity. The elegant design of the bottle makes it a great gift for anyone who loves luxurious skincare products.
Our Rose Body Oil is a customer favorite and we know you'll love it too. Try our Rose Body Oil today and experience the benefits of this nourishing and fragrant body oil for yourself.
Instead of using chemicals to preserve our products we make small batches fresh.
Instead of contributing to plastic pollution we use biodegradable, reusable or recycleable products.
Instead of using synthetic fragrance, we use essential oils, natural plant essence and flavours or nothing at all.
Instead of using colour dyes we use clays, plants and mica minerals to create our colours.