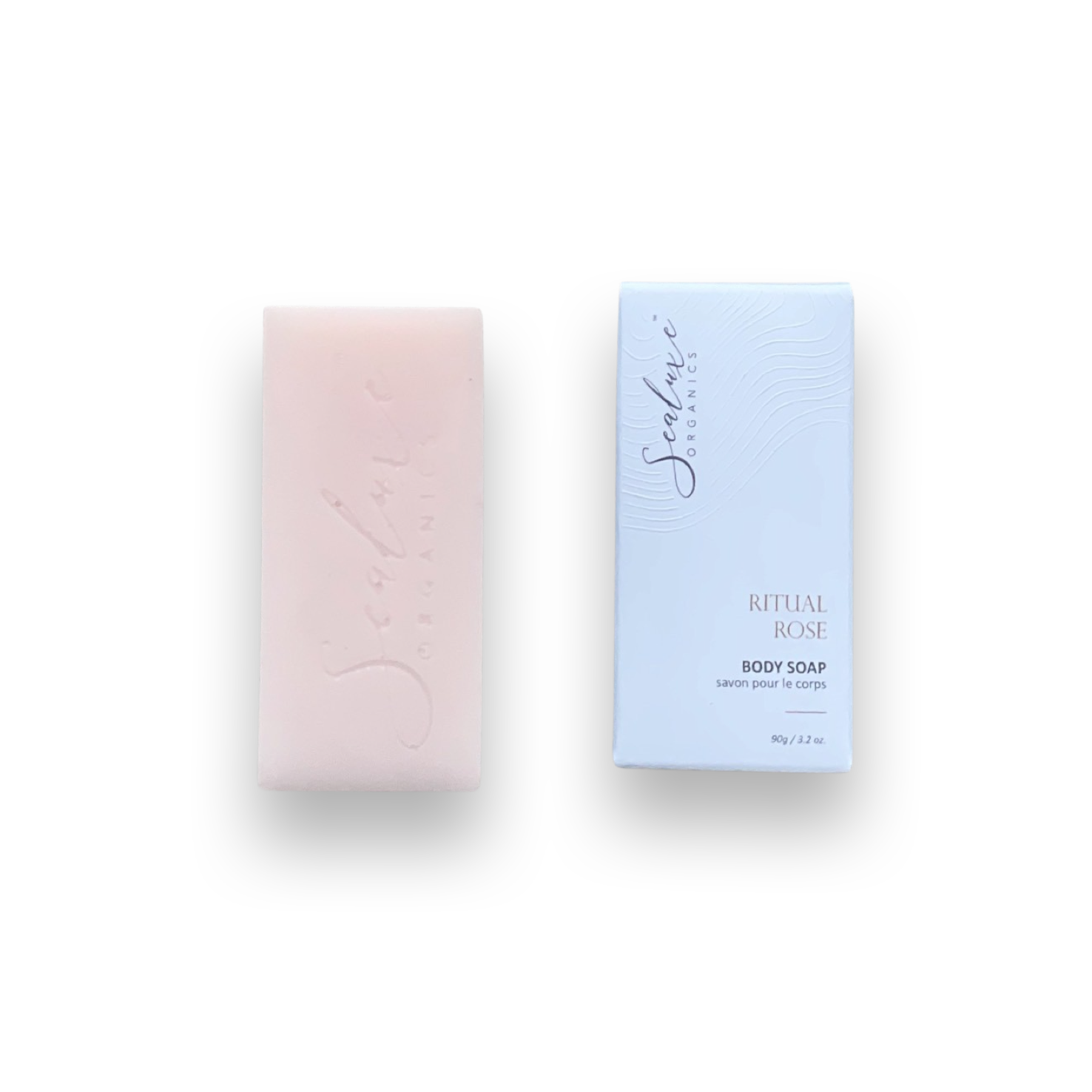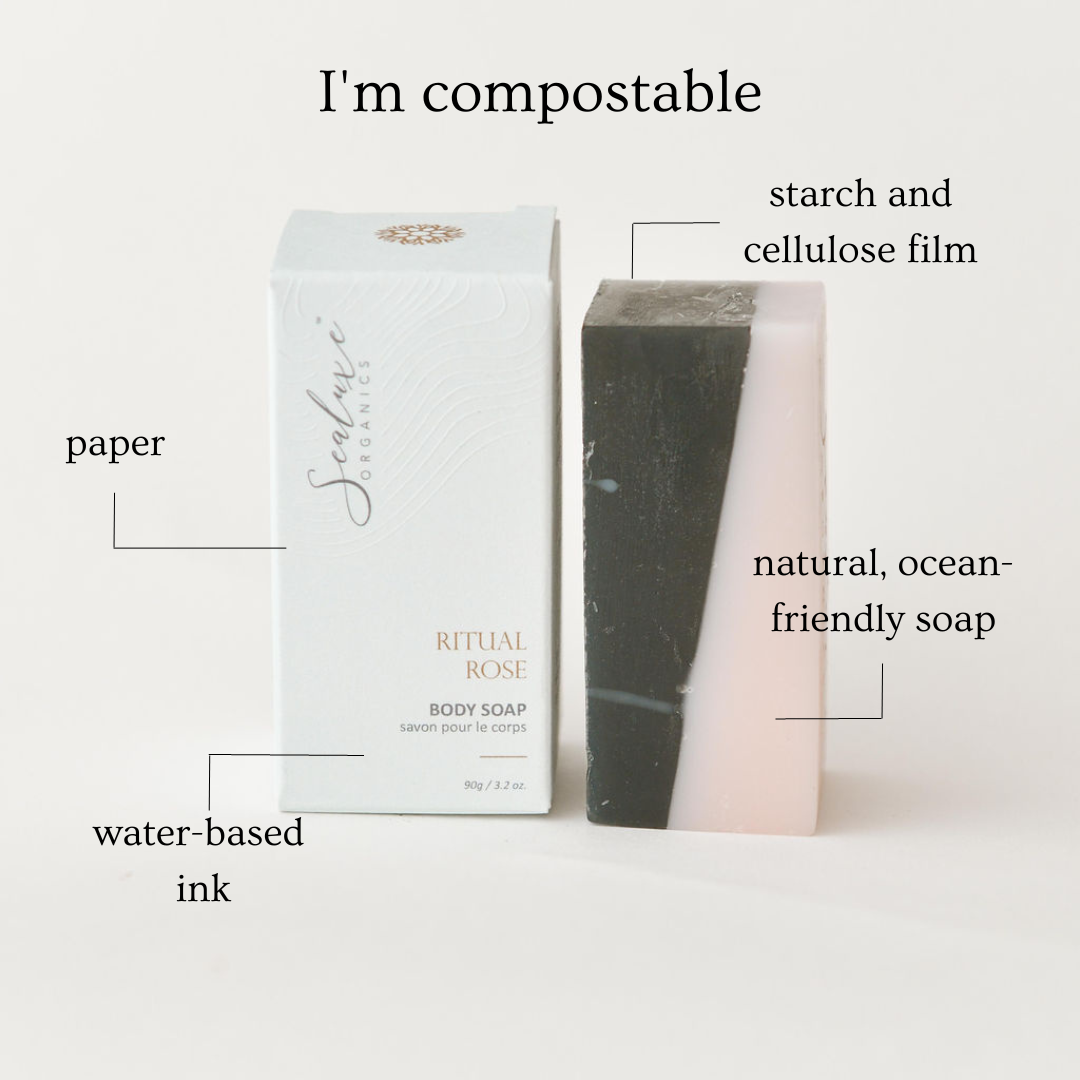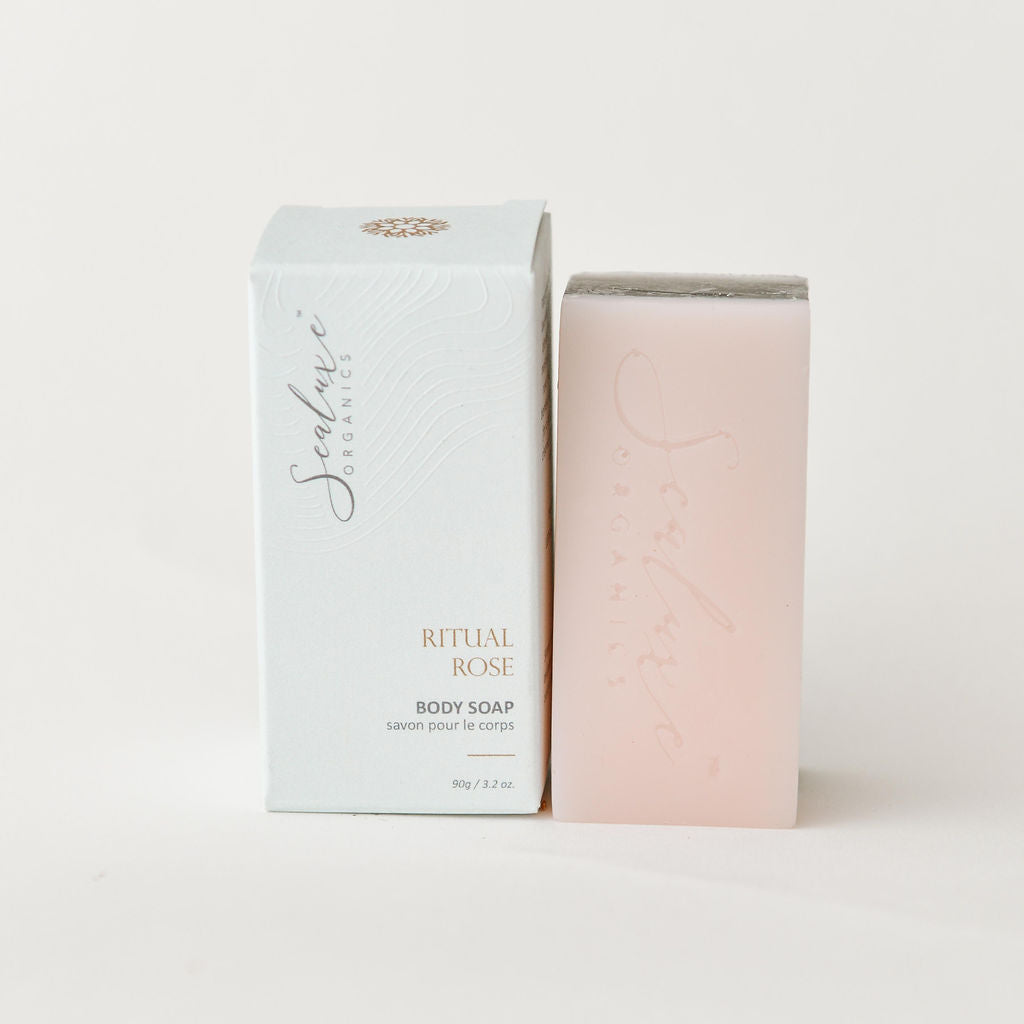 Description
Our best-selling Ritual Rose soap bar is infused with shea butter, rose clay, activated charcoal, and glycerin to provide a nourishing and refreshing bathing experience. The soap bar's unique two-sided design features soft pink and black colors, with shea butter and rose clay on one side, and activated charcoal and glycerin on the other.
Customers have raved about the soap bar's ability to help with keratosis pilaris, leaving their skin feeling soft, smooth, and rejuvenated. Indulge in the luxurious scent of Rose Geranium and try our Ritual Rose soap bar today!
Key Ingredients
glycerin soap, shea butter, rose clay, activated charcoal, rose geranium essential oil
All ingredients
Cocos Nucifera, Elaeis Guineesis oil, Carthamus Tinctorius oil, Butyrospermum Parkii, Glycerin, Water, Sorbitol, Sorbitan Oleate, Avena Sativa Protein extract, Kaolin, Charcoal Activated, Pelargonium Graveolens Oil
Instead of synthetic fragrance our soaps are scented with essential oils
We use biodegradable packaging
We love all animals and hate animal testing
We make fresh batches using healthy ingredients
Benefits
Experience the rejuvenating power of our Ritual Rose soap. This exquisite bar features a dual-layerd composition to provide a luxurious and nourishing experience for your skin. The bottom layer combines activated charcoal to draw out impurities and toxins, leaving your skin clean and fresh, while glycerin moisturizes and softens. The top layer is infused with she butter, rich in vitamins A and E, promoting healthy skin cell growth and protection against environmental stressors. Rose clay gently exfoliates, revealing smoother and brighter skin. Pamper yourself with the harmonious blend of activated charcoal, glycerin, shea butter, and rose clay in our Ritual Rose soap, and unveil a radiant complexion that will leave you feeling indulged and revitalized.
How to Use
To use, simply wet the soap bar and lather it onto your skin, focusing on areas that need extra attention. Rinse thoroughly with water and pat your skin dry. For best results, use daily to maintain the health and appearance of your skin.
*For better results with skin bumps, use a light exfoliation or dry brush prior to using this bar.