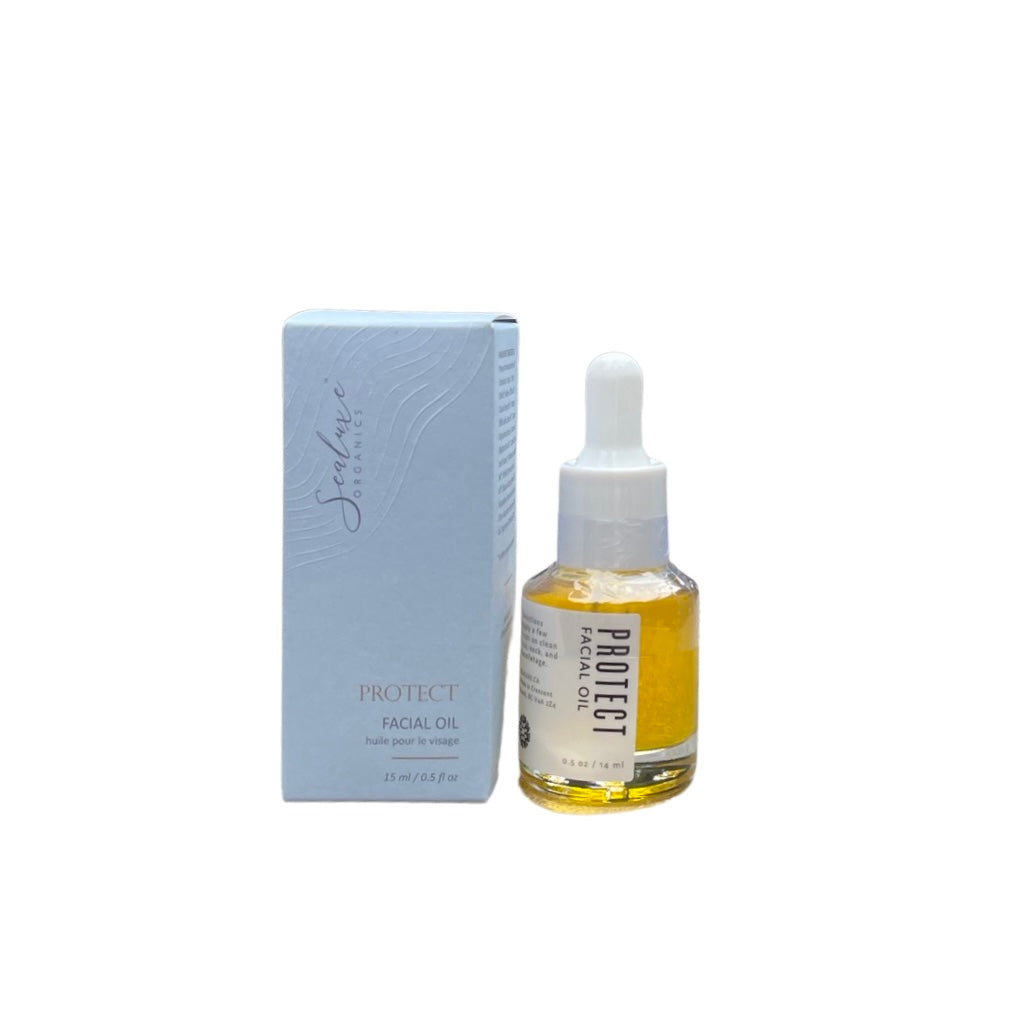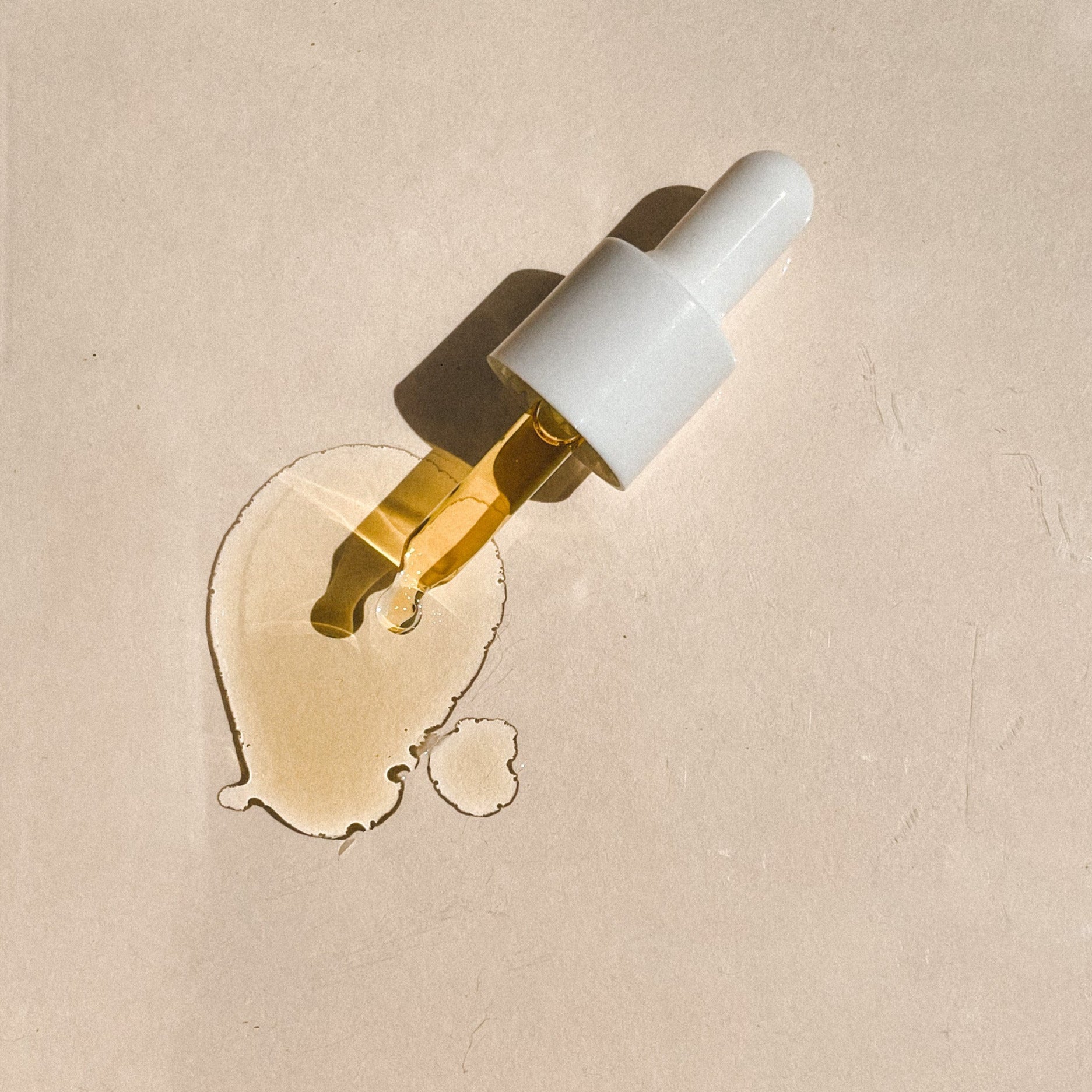 Protect - Antioxidant Facial Oil
Description
Ingredients
Size
Our Protect facial oil contains a potent blend of pure seaweed, vitamin rich essential oils, and fatty acids that boost cell nourishment while increasing your skin's moisture. Formulated with apricot and abyssinian oils, this blend delivers a myriad of vitamins into your skin including Vitamin C, E, A, B1, and B6. 
apricot oil, carrageenan, nettle, lemon balm, senna, borage oil,
abyssinian oil, baobab oil, sacha inchi oil, perilla oil, carrot seed oil, sea buckthorn seed oil, bergamot oil, jasmine oil 
Comes in a 1 oz. frosted glass bottle with dropper
Nt. Wt. 30 mL
Protect - Antioxidant Facial Oil
Benefits
A potent blend of vitamin rich oils that helps to boost cell nourishment and increase skin's moisture while keeping free-radicals at bay. Featuring pure seaweed and plant botanicals, essential oils and fatty acids.
-
Ideal for dull, tired, or aging skin.
How to Use
A little goes a long way! Apply 5 - 8 drops to freshly washed face. Place the drops on the tips of your fingers and gently rub your fingertips together to evenly distribute. Lightly apply to your entire face, neck and decolletage. Then using the your fingertips only press the oil into your face using as much pressure as you would a facial massage.
For the most absorbtion, this oil is best applied to a damp face after the application of a toner.
What is a Facial Oil
Our entire facial oil line, at it's core, is capable of miraculous things. Face oils easily penetrate the skin surface and infuses it with vitamins, minerals and fatty acids that repairs, replenishes and brings your skin back to peak health.
Facial oils are the most potent part of your skin care routine and should be used as the final step or just before a
moisturizer (for those with dry skin types). This grand finale act of kindness to your skin leaves a lasting layer of benefits that locks in moisture and builds a defense against harsh pollution and questionable lifestyle choices.
Marine green algae, a mineral rich marine botanical from the waters of the British Columbia, has proven plumping abilities and exceptional anti-aging support due to its beta glucan conten. It is structurally similar to hyaluronic acid giving your skin the benefit of replenishing the epidermal lipid barrier, helping pigmentation and combating free radical damage for a plump, soft vibrant complexion.
Instead of using chemicals to preserve our products we make small batches fresh.
Instead of contributing to plastic pollution we use biodegradable, reusable or recycleable products.
Instead of using synthetic fragrance, we use essential oils, natural plant essence and flavours or nothing at all.
Instead of using colour dyes we use clays, plants and mica minerals to create our colours.