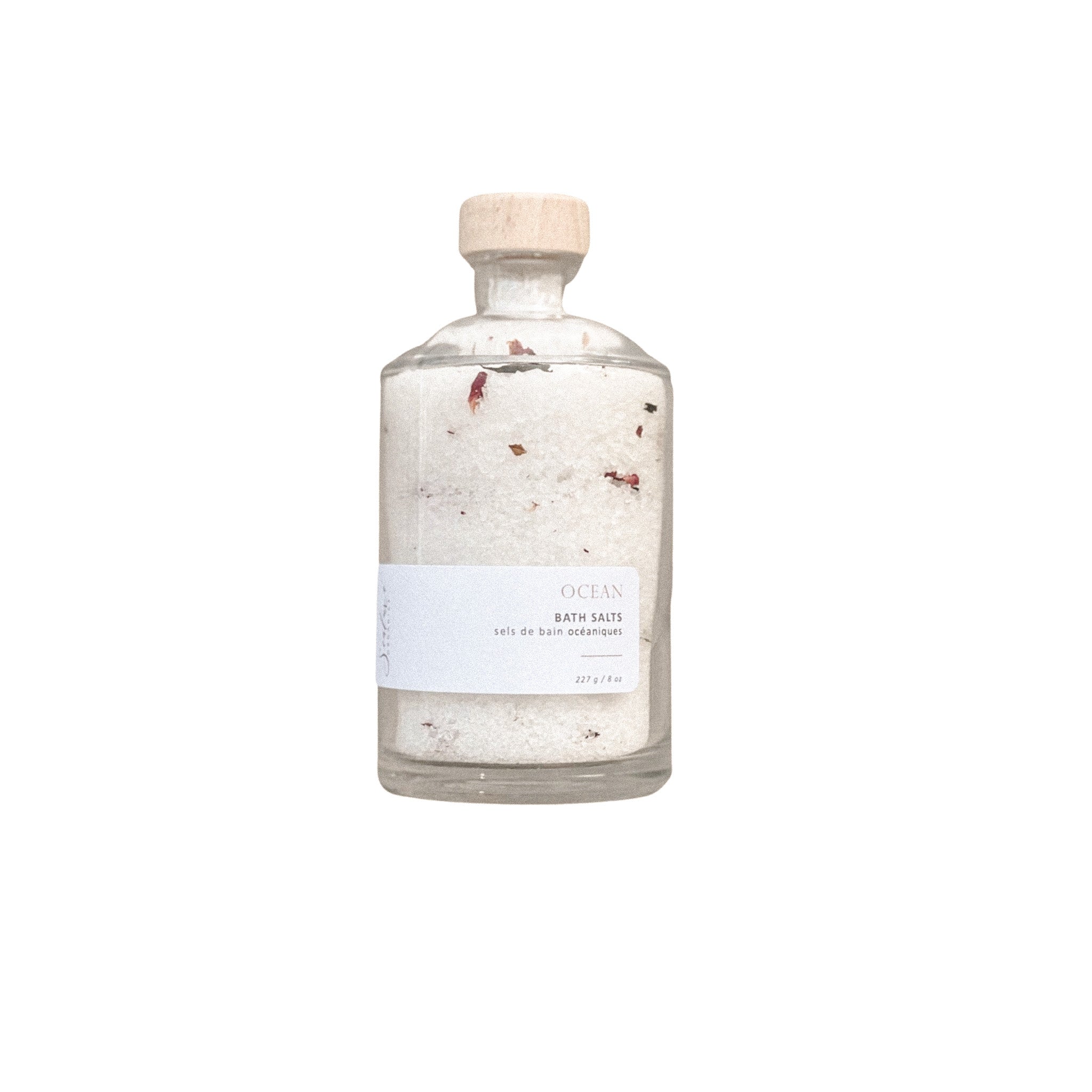 Introducing our luxurious Ocean Bath Salts, scented with the calming aroma of lavender and the invigorating scent of rosemary. Infused with nutrient-rich seaweed, our bath salts transform your bath into a rejuvenating oasis that nourishes and moisturizes your skin.
The combination of lavender and rosemary creates a heavenly experience that will transport you to a state of pure relaxation and bliss. Lavender helps to soothe and calm your mind, while rosemary uplifts your spirits and invigorates your senses. Together, they create a perfect balance of relaxation and revitalization.
Our Ocean Bath Salts are perfect for those looking for a natural and relaxing bath experience. The blend of sea salts and seaweed work together to moisturize and nourish your skin, while the aromatherapy benefits of lavender and rosemary ease your mind and uplift your spirits.
To use, simply add a handful of bath salts to your bathwater and let them dissolve. Immerse yourself in the warm water and breathe in the heavenly scents of lavender and rosemary. The nourishing seaweed will leave your skin feeling soft and supple, while the calming aromatherapy benefits help to reduce stress and promote relaxation.
Treat yourself to the indulgent experience of our Ocean Bath Salts, and let the calming scent of lavender and invigorating aroma of rosemary transport you to a state of pure relaxation and rejuvenation.
Instead of using chemicals to preserve our products we make small batches fresh.
Instead of contributing to plastic pollution we use biodegradable, reusable or recycleable products.
Instead of using synthetic fragrance, we use essential oils, natural plant essence and flavours or nothing at all.
Instead of using colour dyes we use clays, plants and mica minerals to create our colours.