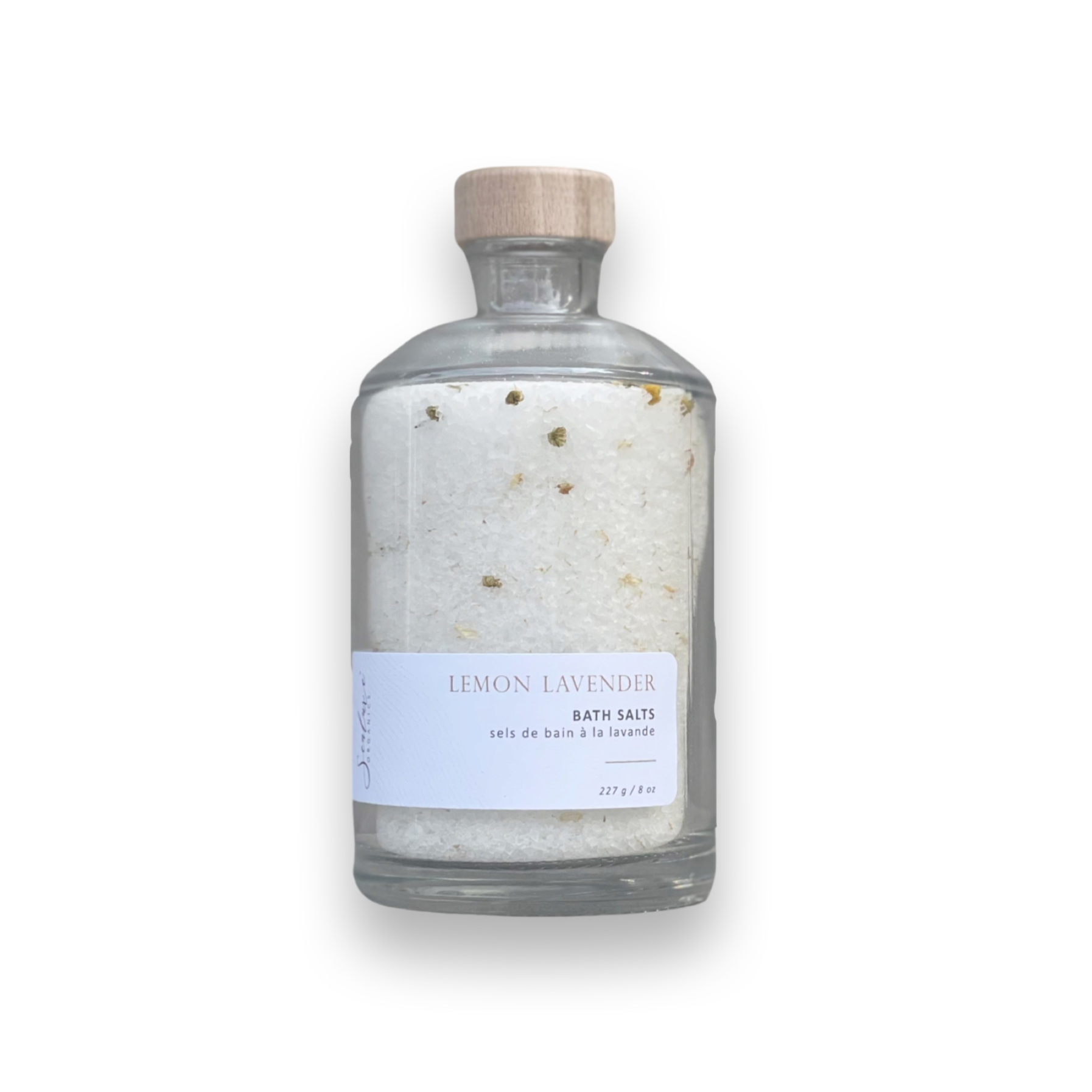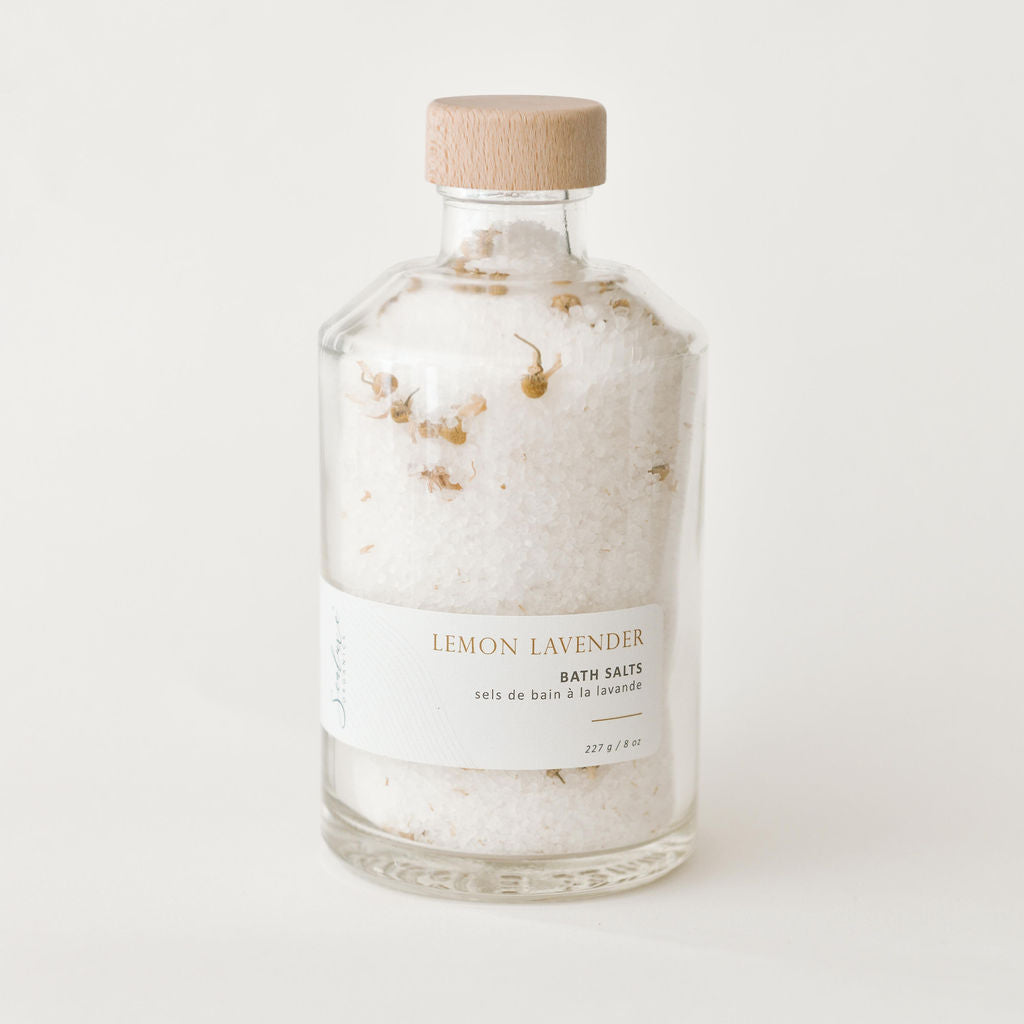 Introducing our Lemon Lavender Bath Salts - the perfect addition to your bath routine for a relaxing and rejuvenating experience. The soothing fragrance of lavender and the refreshing aroma of lemon work together to provide a calming and uplifting experience.
Our bath salts are made with pure chamomile and other natural ingredients that moisturize and nourish your skin, leaving it feeling soft and supple. The reusable pouch makes it easy to use, without the worry of making a mess.
To use, simply add a handful of the bath salts to your warm bathwater and let them dissolve. Sink in, relax, and let the stress of the day fade away. Treat yourself to the indulgent experience of our Lemon Lavender Bath Salts and let the calming scent of lavender and refreshing aroma of lemon transport you to a state of pure relaxation and rejuvenation.
Instead of using chemicals to preserve our products we make small batches fresh.
Instead of contributing to plastic pollution we use biodegradable, reusable or recycleable products.
Instead of using synthetic fragrance, we use essential oils, natural plant essence and flavours or nothing at all.
Instead of using colour dyes we use clays, plants and mica minerals to create our colours.