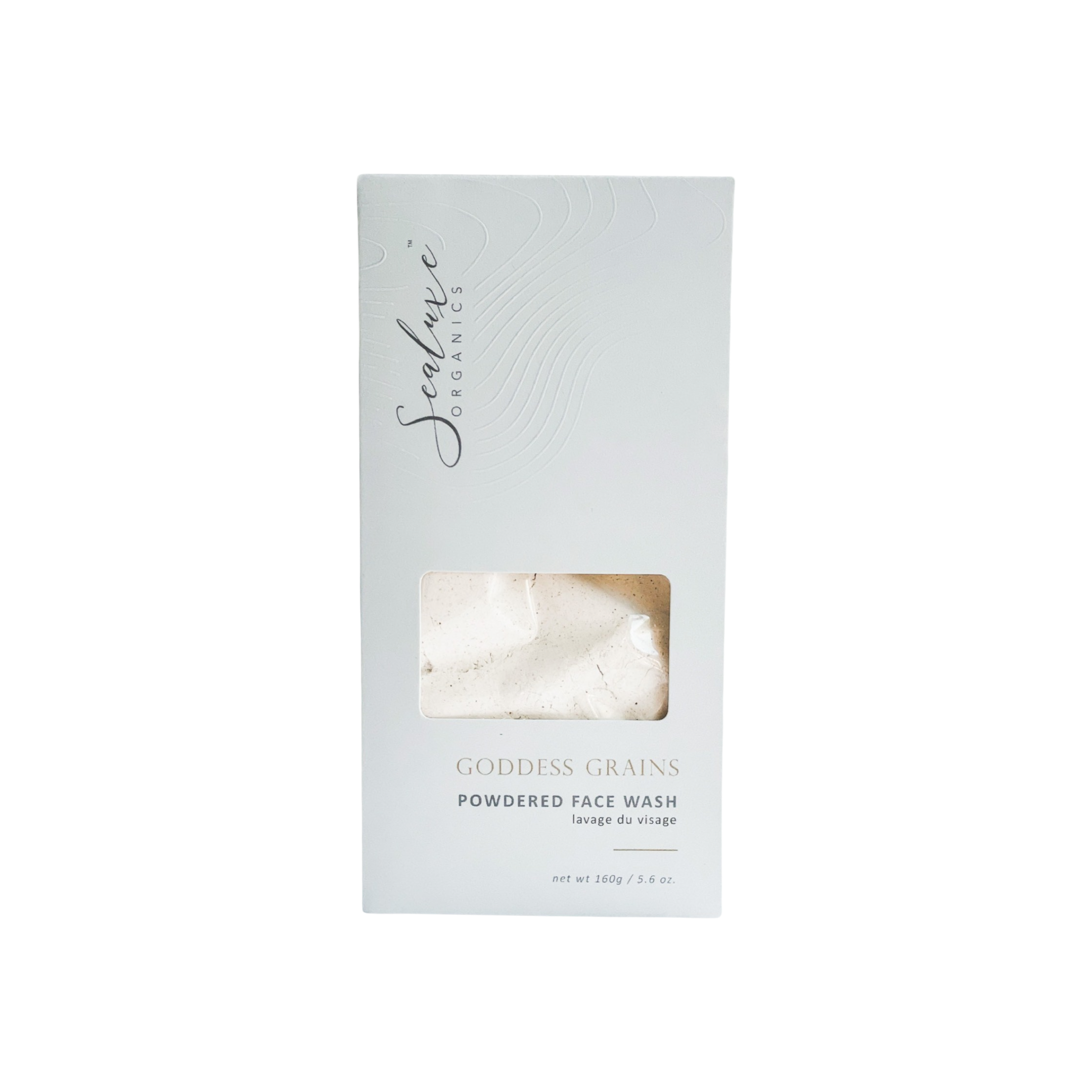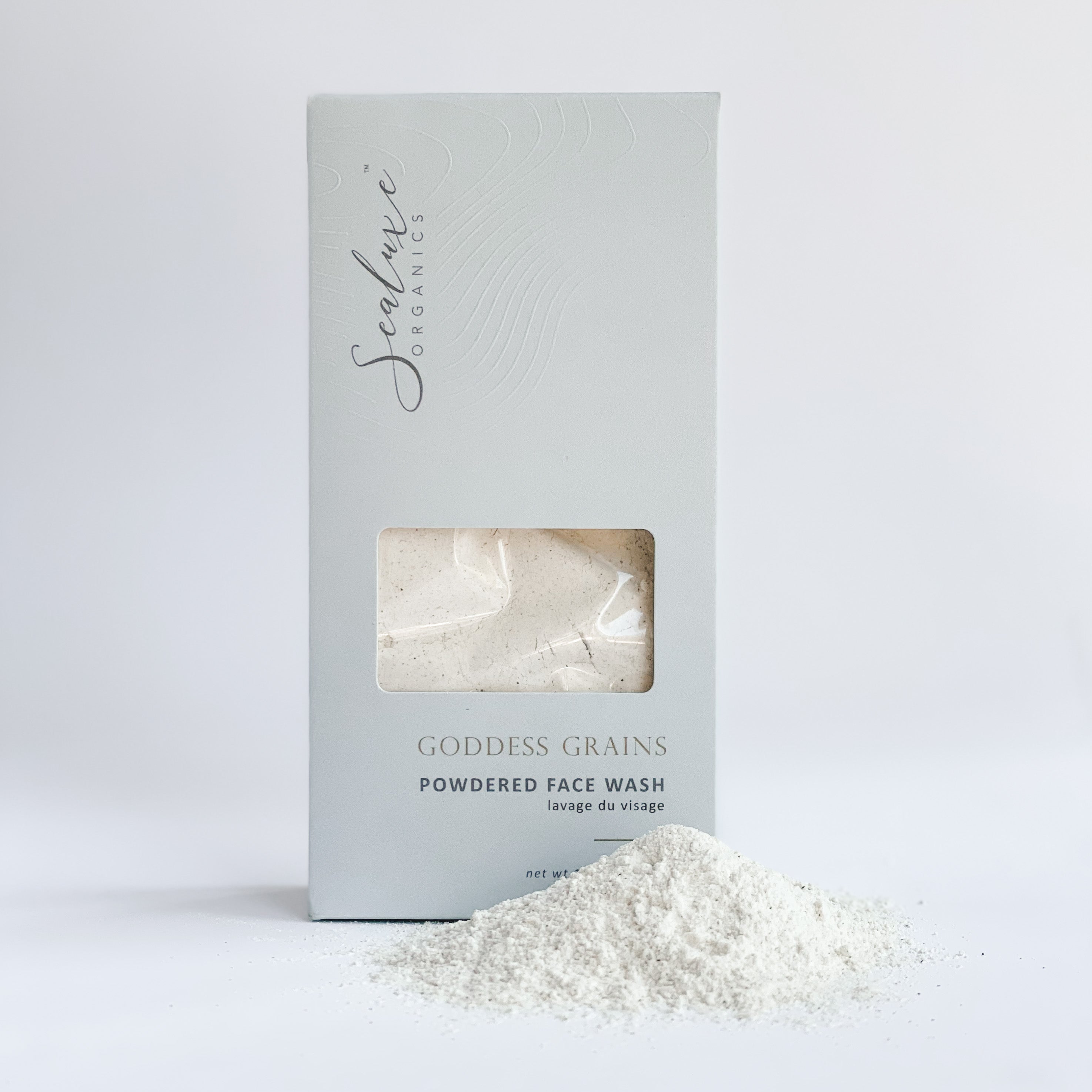 Goddess Grains Facial Polish
Goddess Grains Facial Polish
Benefits
DRY / SENSITIVE / MATURE
Roses are full of vitamins and antioxidants which help to repair damage, hydrate, soothe redness and to even skin tone. The antibacterial properties help to fight acne and prevent breakouts.
How to Use
Pour into the palm of your hand, add water and mix using your fingers to form a paste. Massage into your skin to polish and stimulate. Rinse clean and admire your smooth and healthy glow.
*Vitamin C along with the fennel seed and seaweeds are what may have given you the "flushing" or "tingling" feeling when you first started polishing your face with cleansing grains. This effect is not long-lasting. Most faces experience and improved look and feel on the first wa
Instead of using chemicals to preserve our products we make small batches fresh.
Instead of contributing to plastic pollution we use biodegradable, reusable or recycleable products.
Instead of using synthetic fragrance, we use essential oils, natural plant essence and flavours or nothing at all.
Instead of using colour dyes we use clays, plants and mica minerals to create our colours.