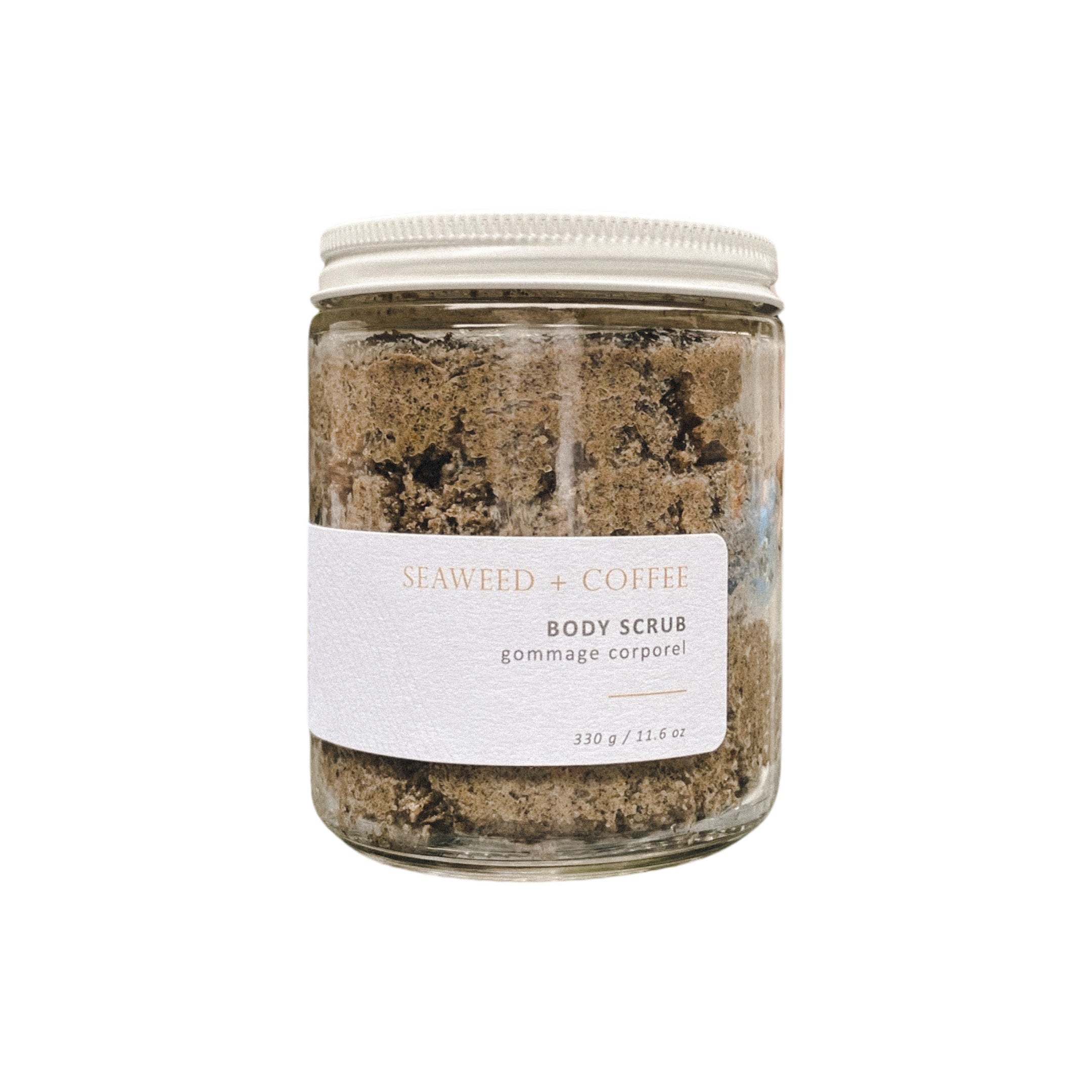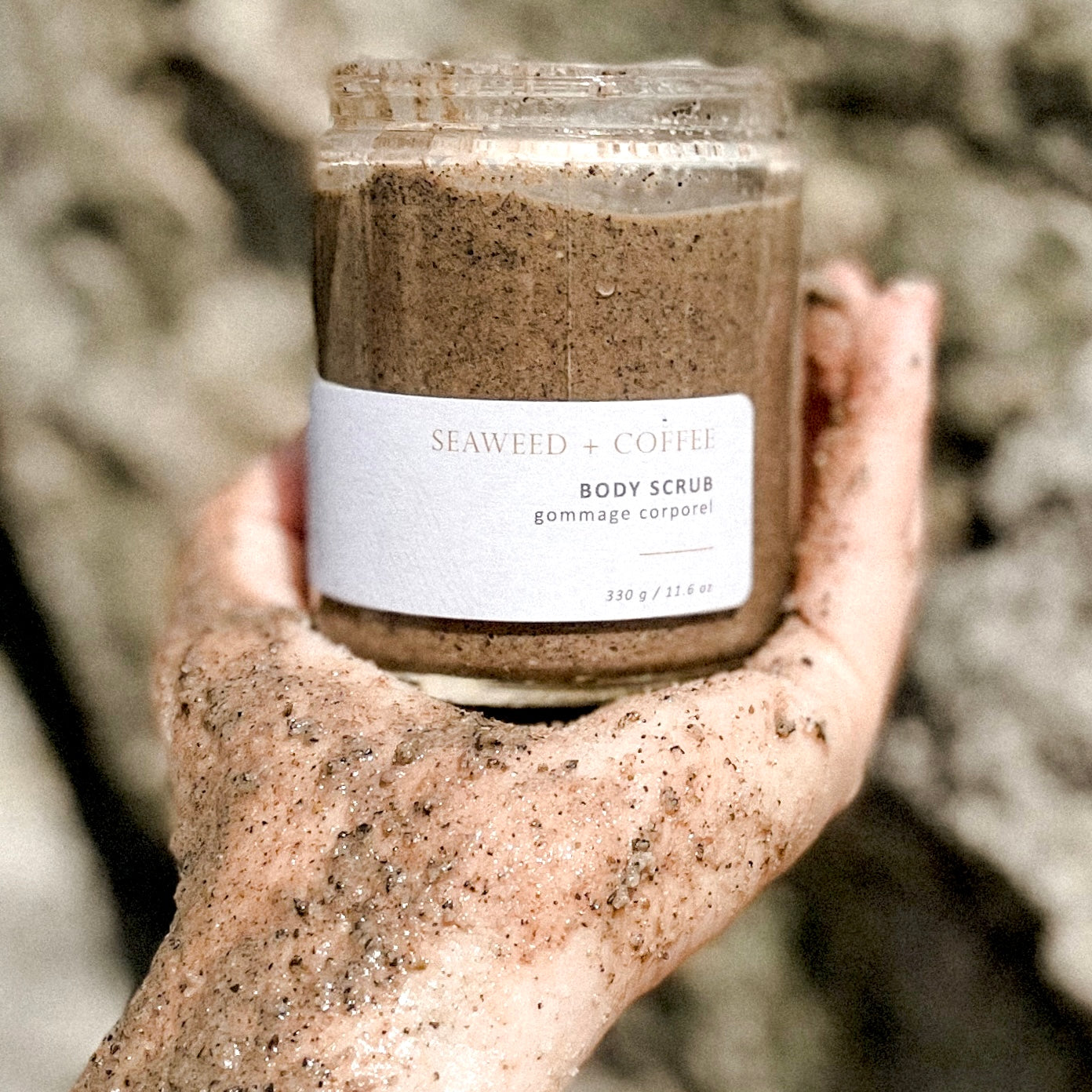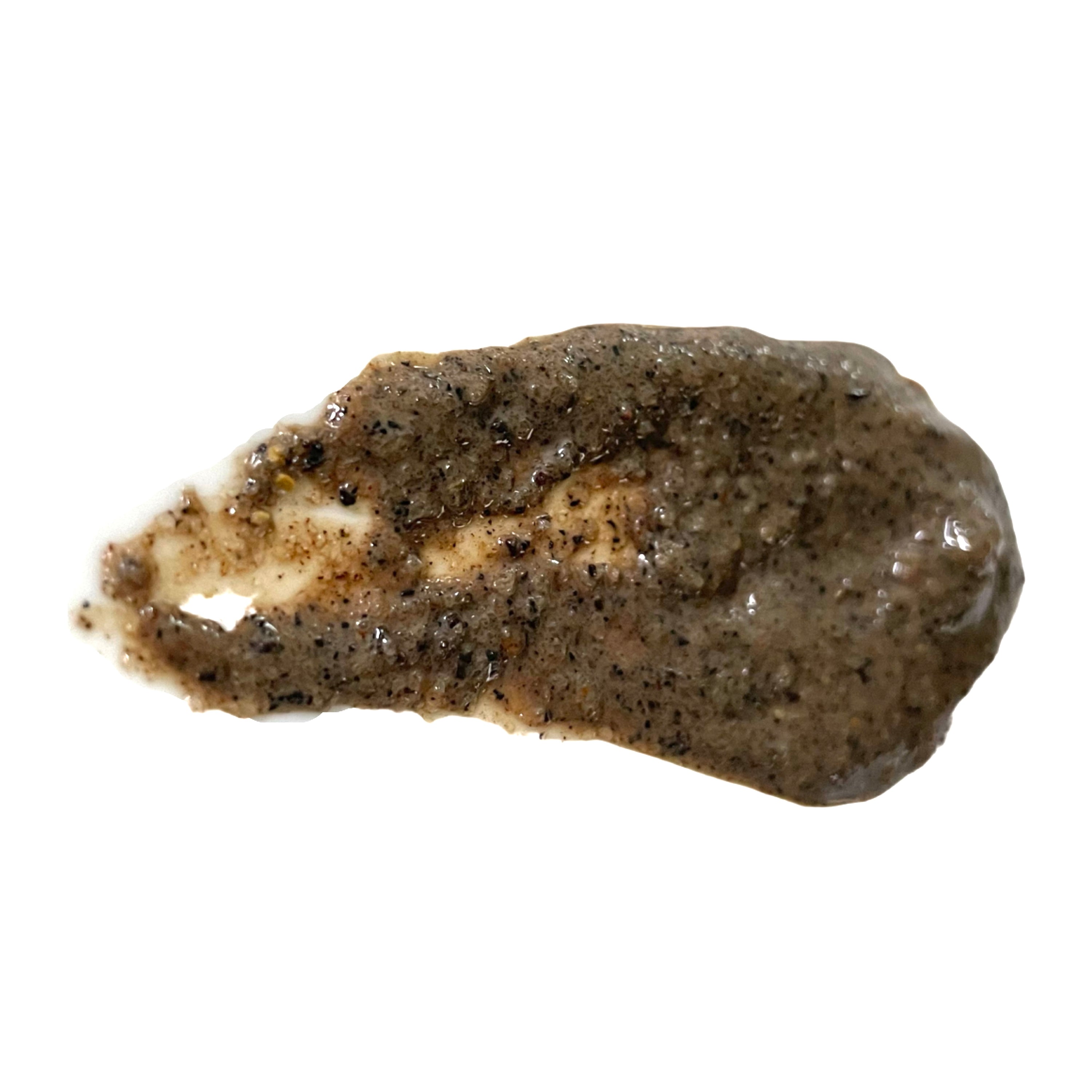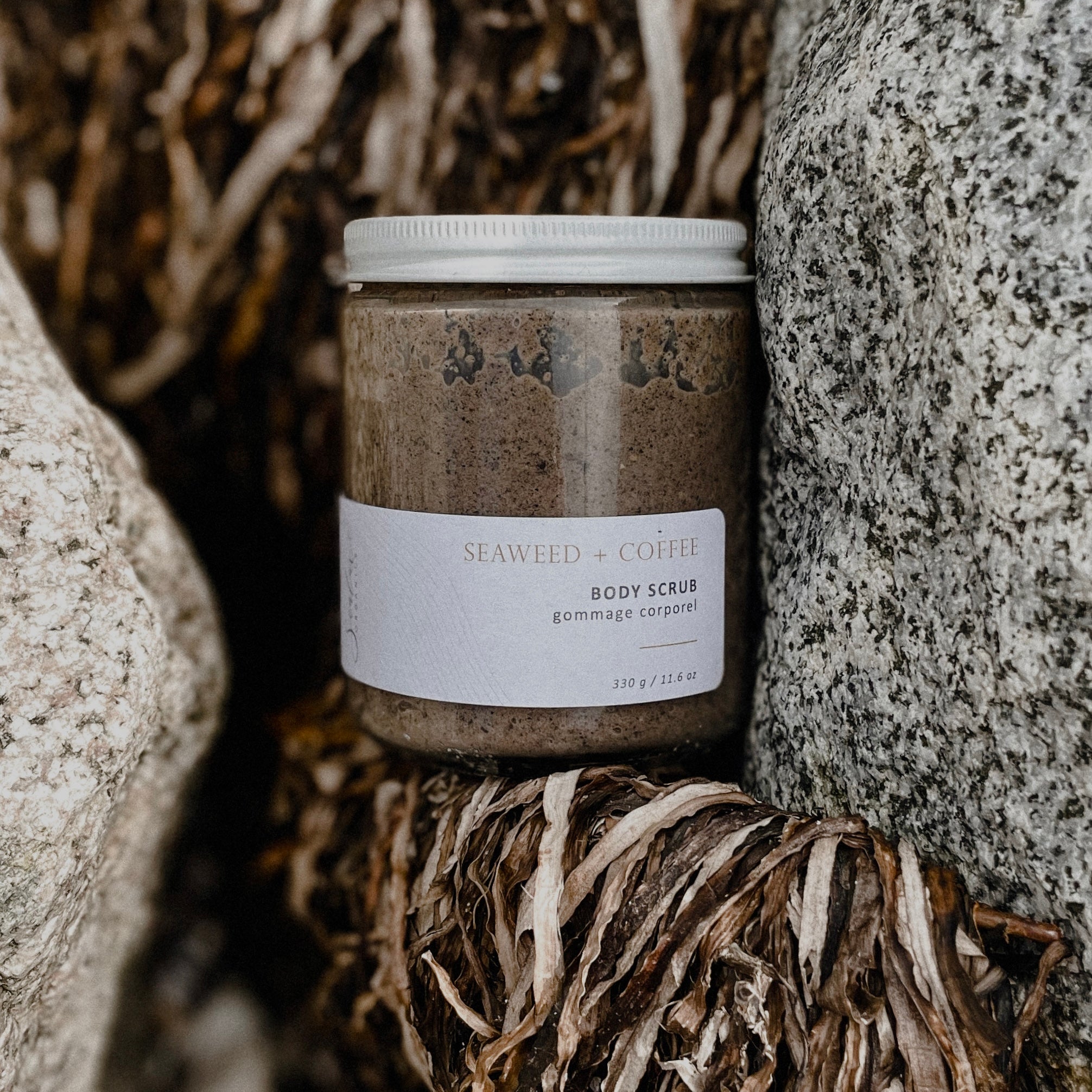 Description
Ingredients
Size
Indulge in a little "velvet-ation for the nation" with Sealuxe's Seaweed and Coffee Scrub. This luxurious scrub will leave your skin feeling silky smooth and nourished.
Our unique blend of coconut oil, jojoba, coffee oil, seaweed, and grapeseed oil is already a powerhouse combination. In a moment of dark roast-induced clinical inspiration we also added sea salts, ginger, turmeric, and cinnamon for an extra boost of nourishing and invigorating benefits.
This special blend of ingredients works to cleanse and clarify your skin while also soothing and moisturizing it. You'll emerge from the shower with a luxurious sheen that will leave you feeling confident and refreshed.
Sealuxe's Seaweed and Coffee Scrub comes in a convenient  glass jar that is perfect for use in the shower. The luxurious feel and nourishing benefits of this scrub make it the perfect addition to your self-care routine.
Experience the rejuvenating power of seaweed and coffee with Sealuxe's Seaweed and Coffee Scrub. Your skin will thank you for the deep hydration, detoxification, and gentle exfoliation provided by our unique blend of ingredients. Treat yourself to a spa-like experience in the comfort of your own home.
kelp, coffee, jojoba oil, sea salt, coconut oil, grapeseed oil, coffee oil, cinnamon, turmeric
Benefits
Our Seaweed and Coffee Scrub concoction cleanses, clarifies, soothes and moisturizes the skin into a luxurious sheen that takes the "th" out of smooth. Smooooooooo.
How to Use
Use two to three times a week in the shower to get smooth, luscious skin.
-
For added oomph, scoop out a generous amount and rub in a circular motion to help smooth out your bum-bum and upper thigh dimples.
Instead of using chemicals to preserve our products we make small batches fresh.
Instead of contributing to plastic pollution we use biodegradable, reusable or recycleable products.
Instead of using synthetic fragrance, we use essential oils, natural plant essence and flavours or nothing at all.
Instead of using colour dyes we use clays, plants and mica minerals to create our colours.