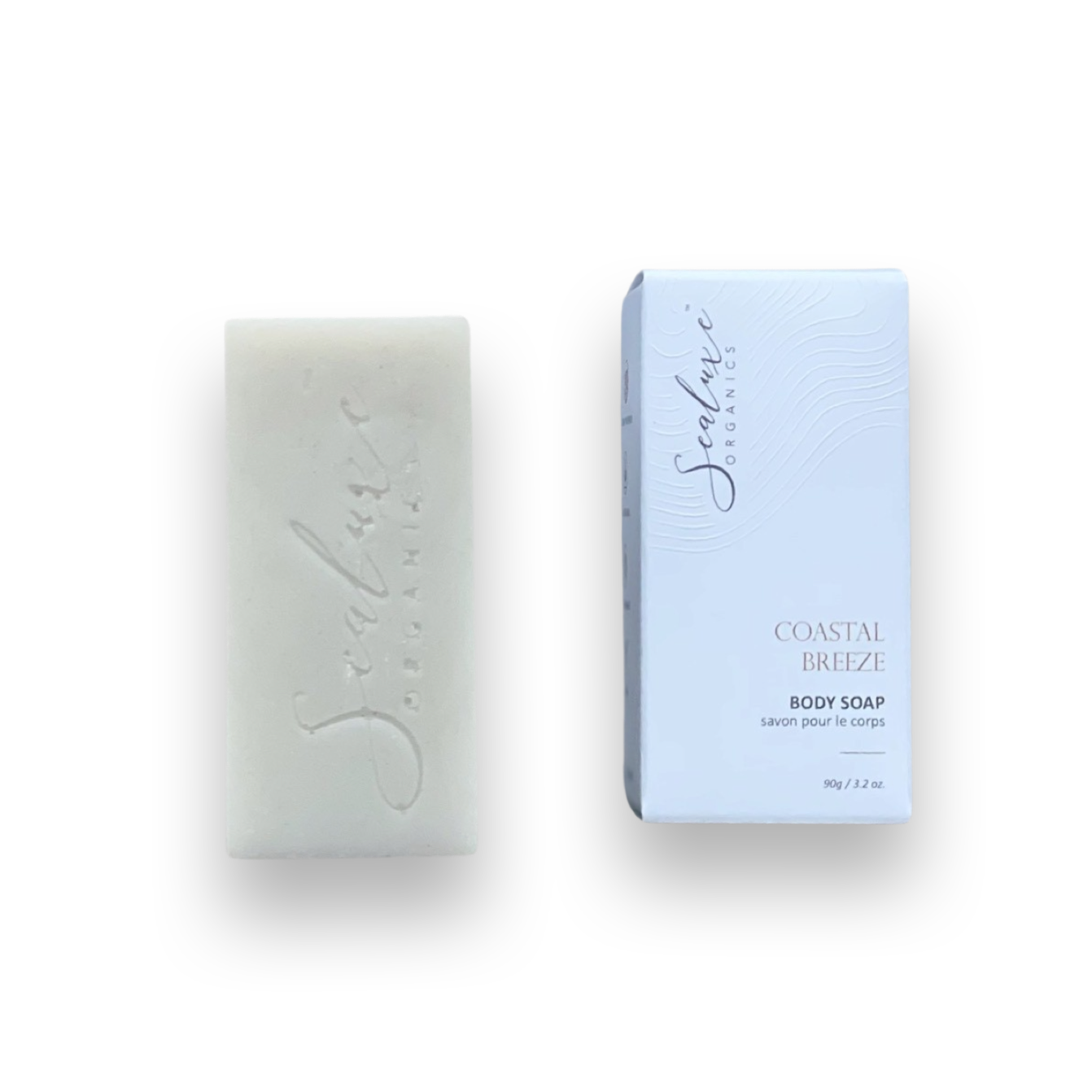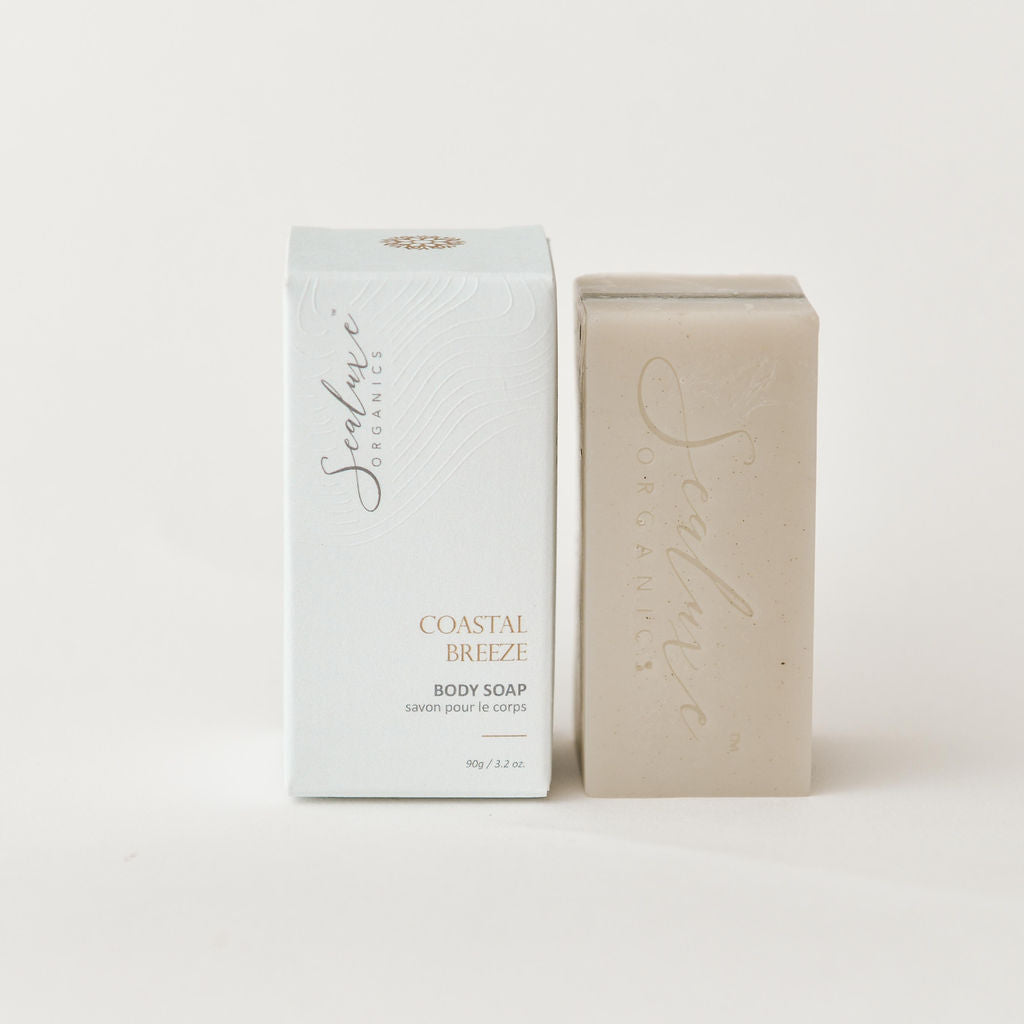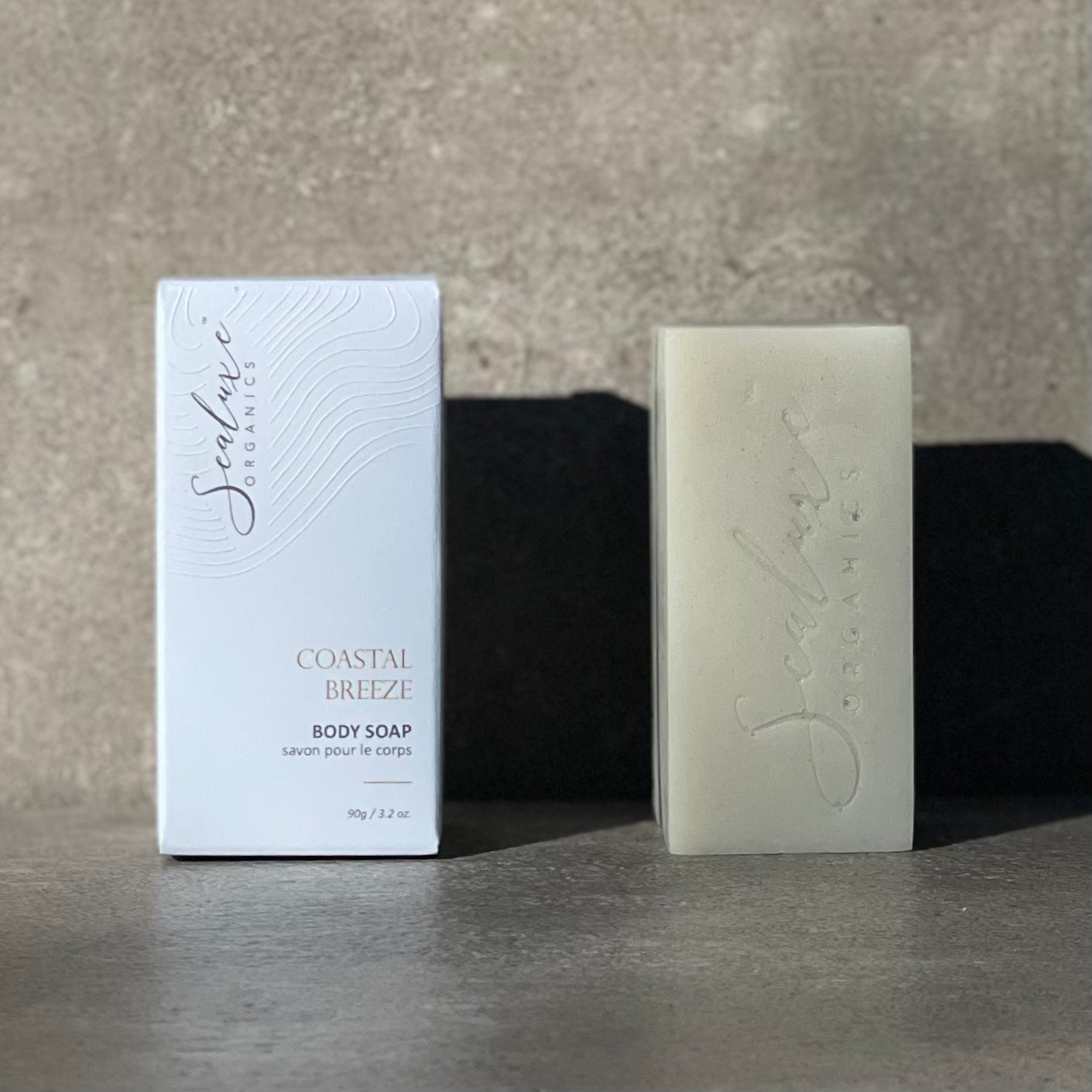 Description
Experience the refreshing and invigorating scent of the sea with our Coastal Breeze soap bar. Infused with mineral-rich sea clay and a line of activated charcoal for a unique, yet beneficial design element, this soap bar is made of nourishing shea butter and glycerin, leaving your skin feeling soft and smooth.
The refreshing scent of fir, pine, cypress, and spearmint transports you to a seaside oasis, while the sea clay and activated charcoal work to gently cleanse and detoxify, leaving your skin revitalized and glowing. Our Coastal Breeze soap bar is easy to use and perfect for daily cleansing, providing a refreshing and rejuvenating spa experience in the comfort of your own home.
Treat yourself to the refreshing and soothing benefits of our Coastal Breeze soap bar and indulge in a luxurious spa experience every time you shower.
Key Ingredients
glycerin soap, shea butter, sea clay, activated charcoal, pine, spearmint
All ingredients
Cocos Nucifera, Elaeis Guineesis oil, Carthamus Tinctorius oil, Glycerin, Water, Sorbitol, Sorbitan Oleate, Avena Sativa Protein extract, Butyrospermum Parkii, Algae, Mentha Spicata, Pine, Fir, Sea Silt
Instead of synthetic fragrance our soaps are scented with essential oils
We use biodegradable packaging
We love all animals and hate animal testing
We make fresh batches using healthy ingredients
Benefits
Made with natural ingredients and without harsh additives or synthetic fragrances, it is a gentle and mild option suitable for all skin types. Its moisturizing properties help to hydrate and nourish the skin, leaving it feeling soft and supple. Unlike traditional soaps, glycerin soap
does not strip away the skin's natural oils, helping to maintain the skin's moisture balance and prevent dryness. It is especially beneficial for
individuals with sensitive or dry skin, as it is non-drying and less likely to cause irritation. With its gentle formulation, glycerin soap provides a pleasant and refreshing cleansing experience while caring for your skin's health.
How to Use
To use, simply wet the soap bar and lather it onto your skin, focusing on areas that need extra attention. Rinse thoroughly with water and pat your skin dry. For best results, use daily to maintain the health and appearance of your skin.