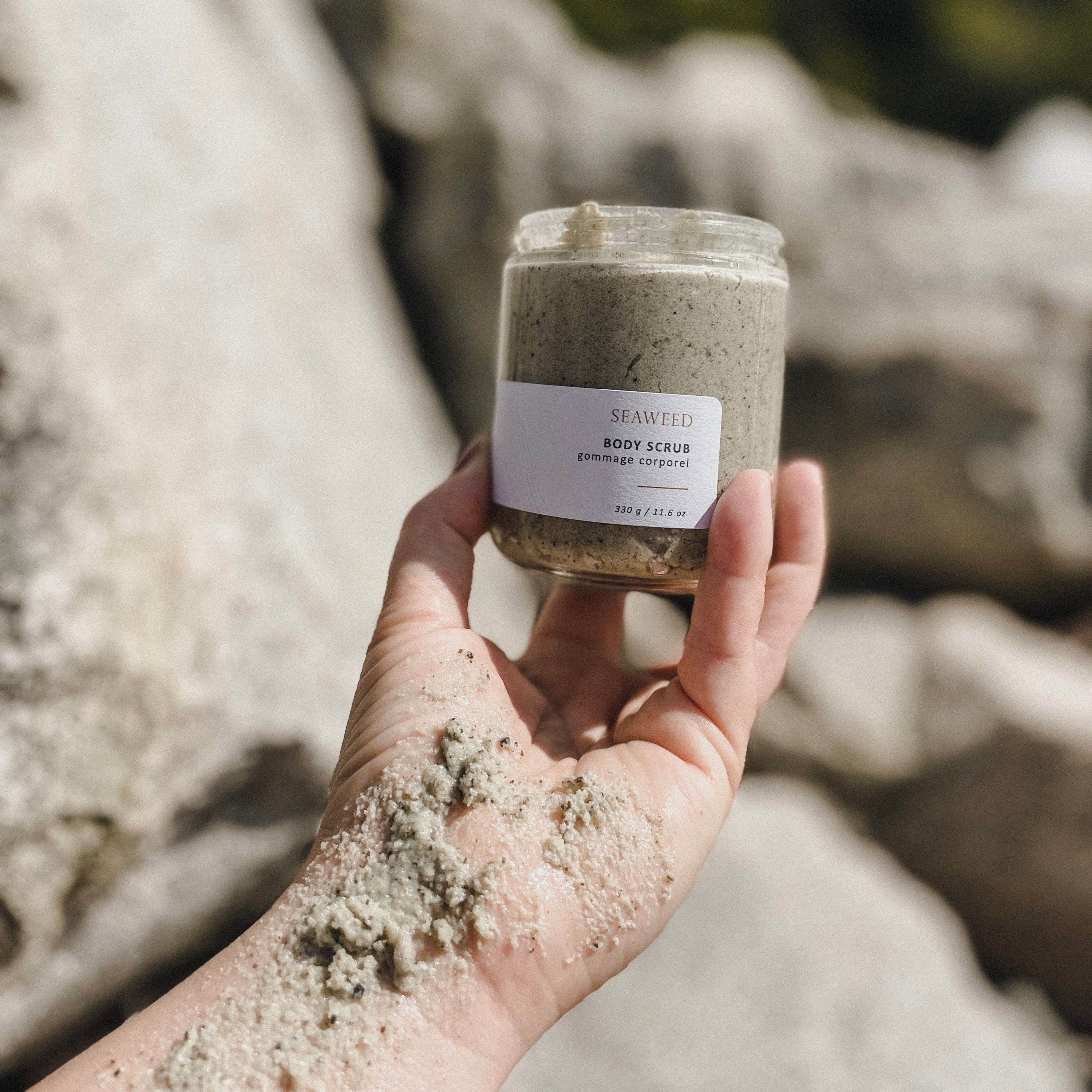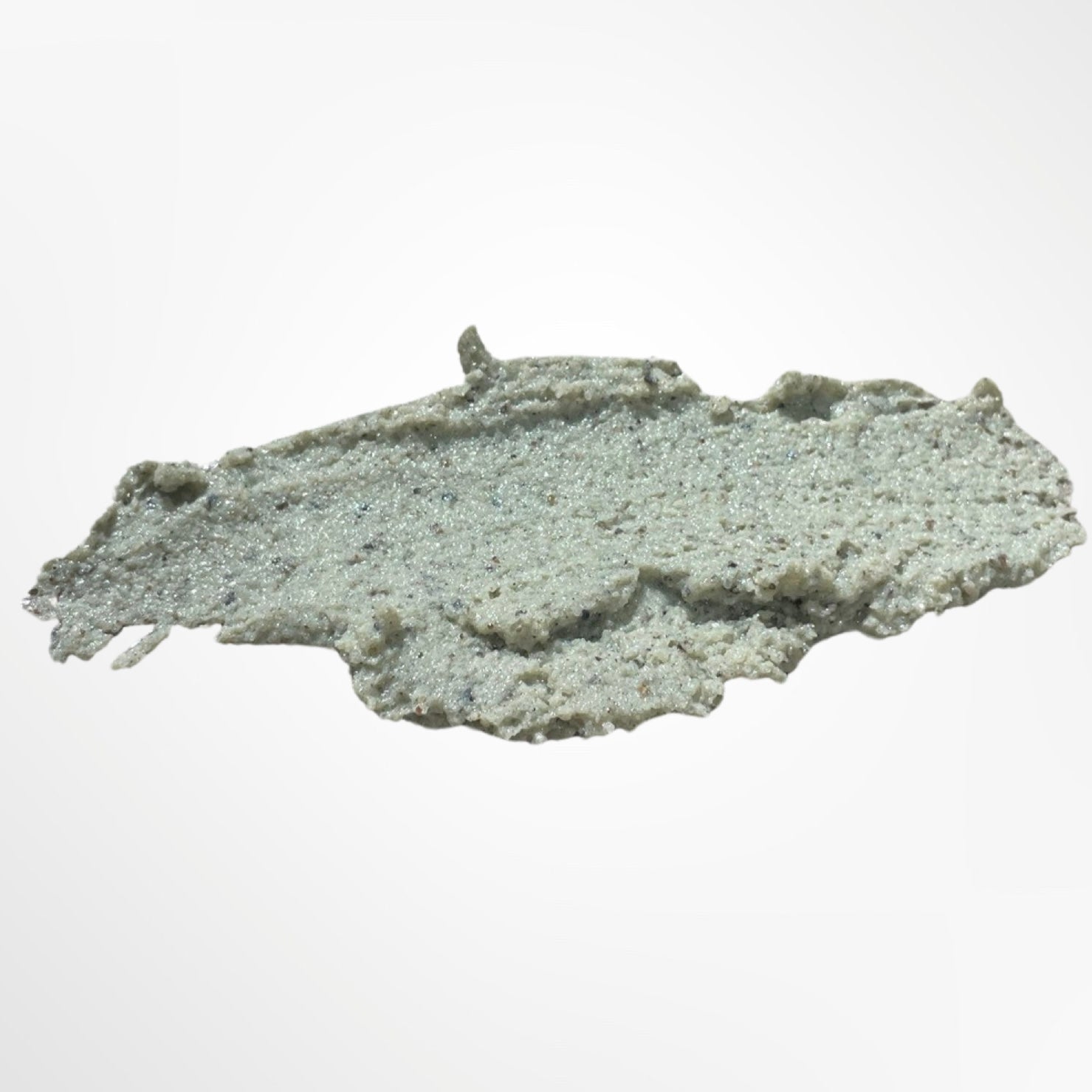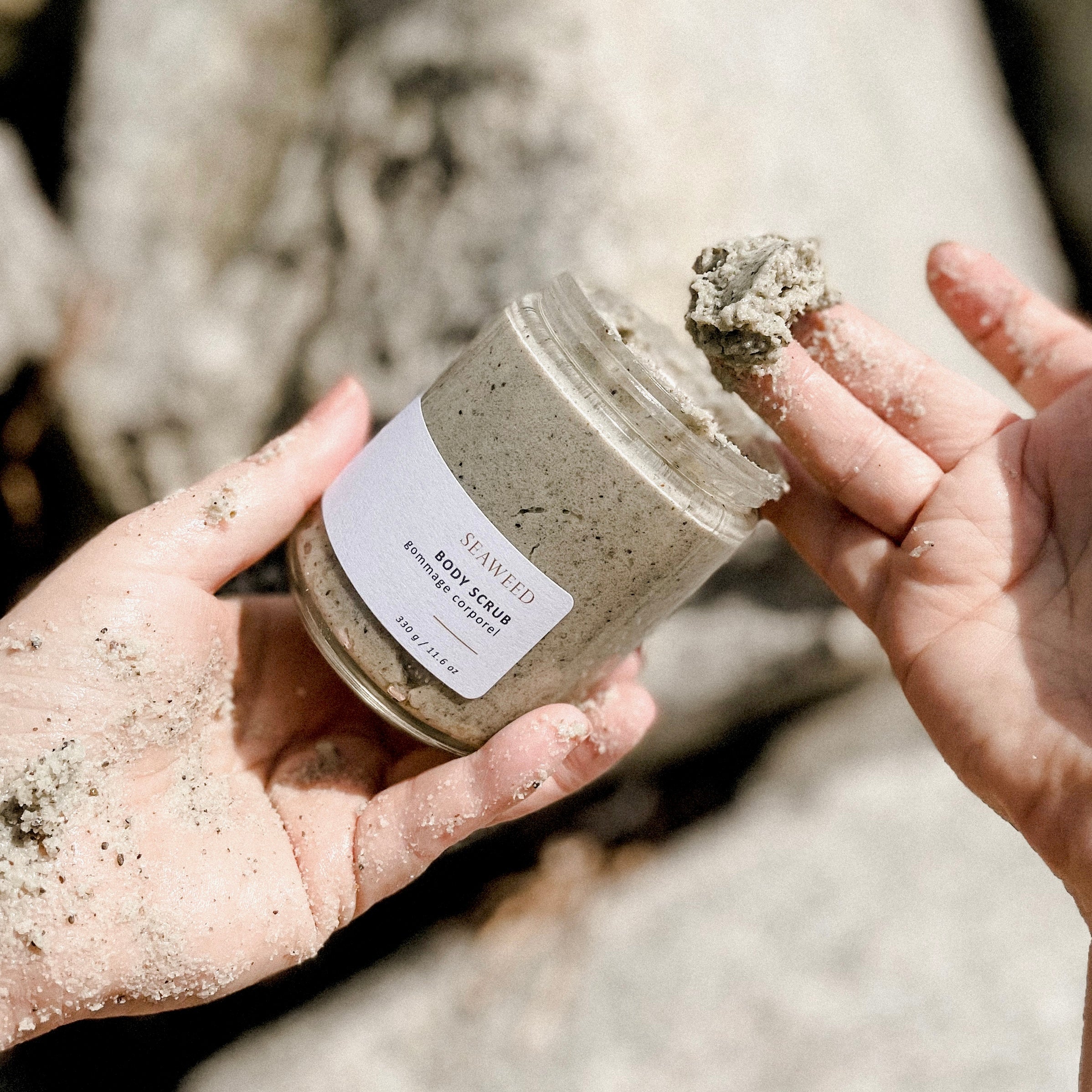 Indulge in the refreshing and invigorating scent of our seaweed salt scrub, which features a minty and woodsy aroma that will leave your skin feeling renewed and rejuvenated.
Our unique blend of mineral-rich sea salt, nourishing seaweed, and natural oils work together to exfoliate and moisturize, leaving your skin soft, smooth, and glowing. The scrub's refreshing scent is perfect for jumpstarting your day, while the natural ingredients provide gentle yet effective exfoliation, removing dead skin cells and promoting healthy circulation.
Our seaweed salt scrub is easy to use, simply massage onto damp skin and rinse off to reveal silky-smooth skin. Enjoy the refreshing and invigorating benefits of our seaweed salt scrub and treat your skin to a revitalizing spa experience in the comfort of your own home.
Instead of using chemicals to preserve our products we make small batches fresh.
Instead of contributing to plastic pollution we use biodegradable, reusable or recycleable products.
Instead of using synthetic fragrance, we use essential oils, natural plant essence and flavours or nothing at all.
Instead of using colour dyes we use clays, plants and mica minerals to create our colours.