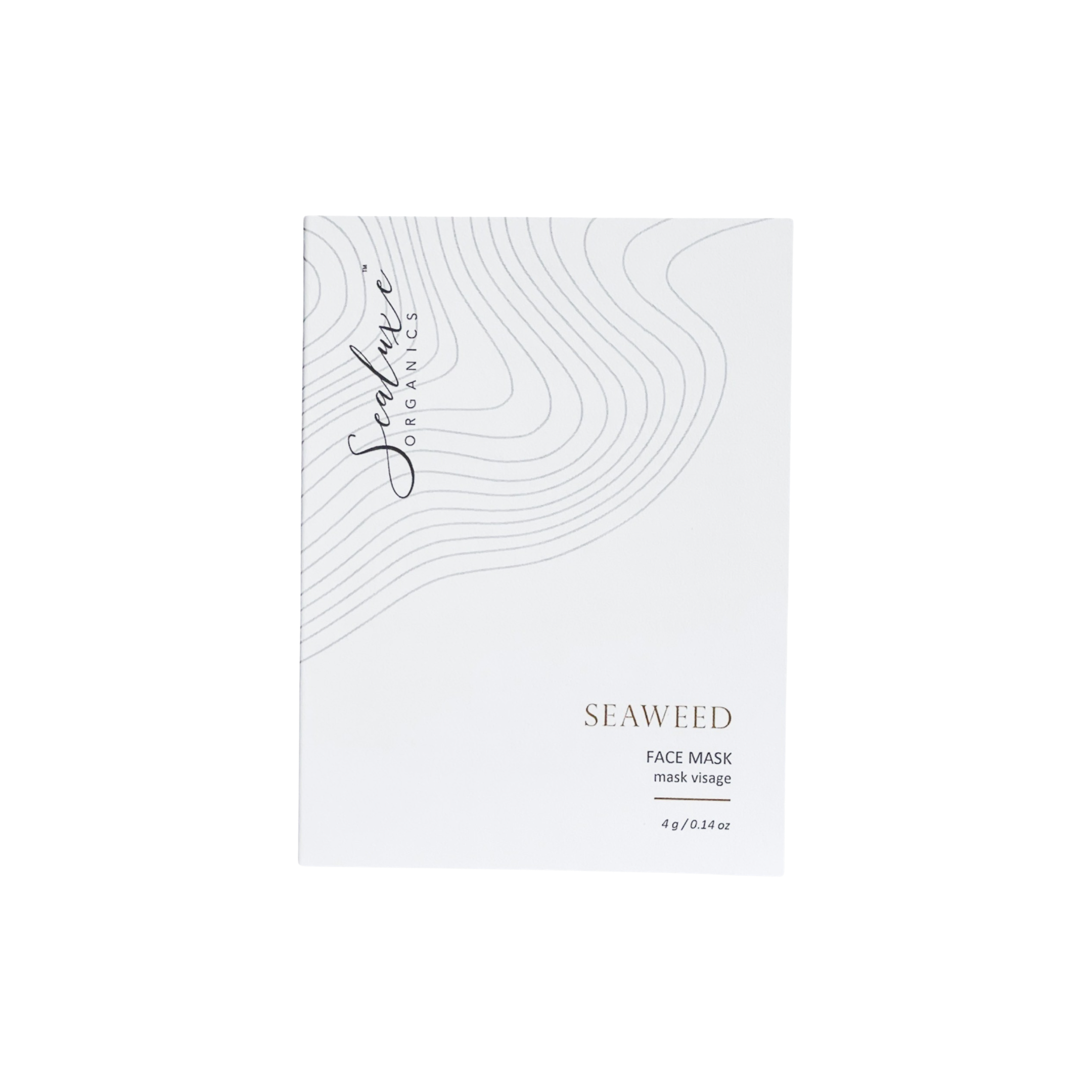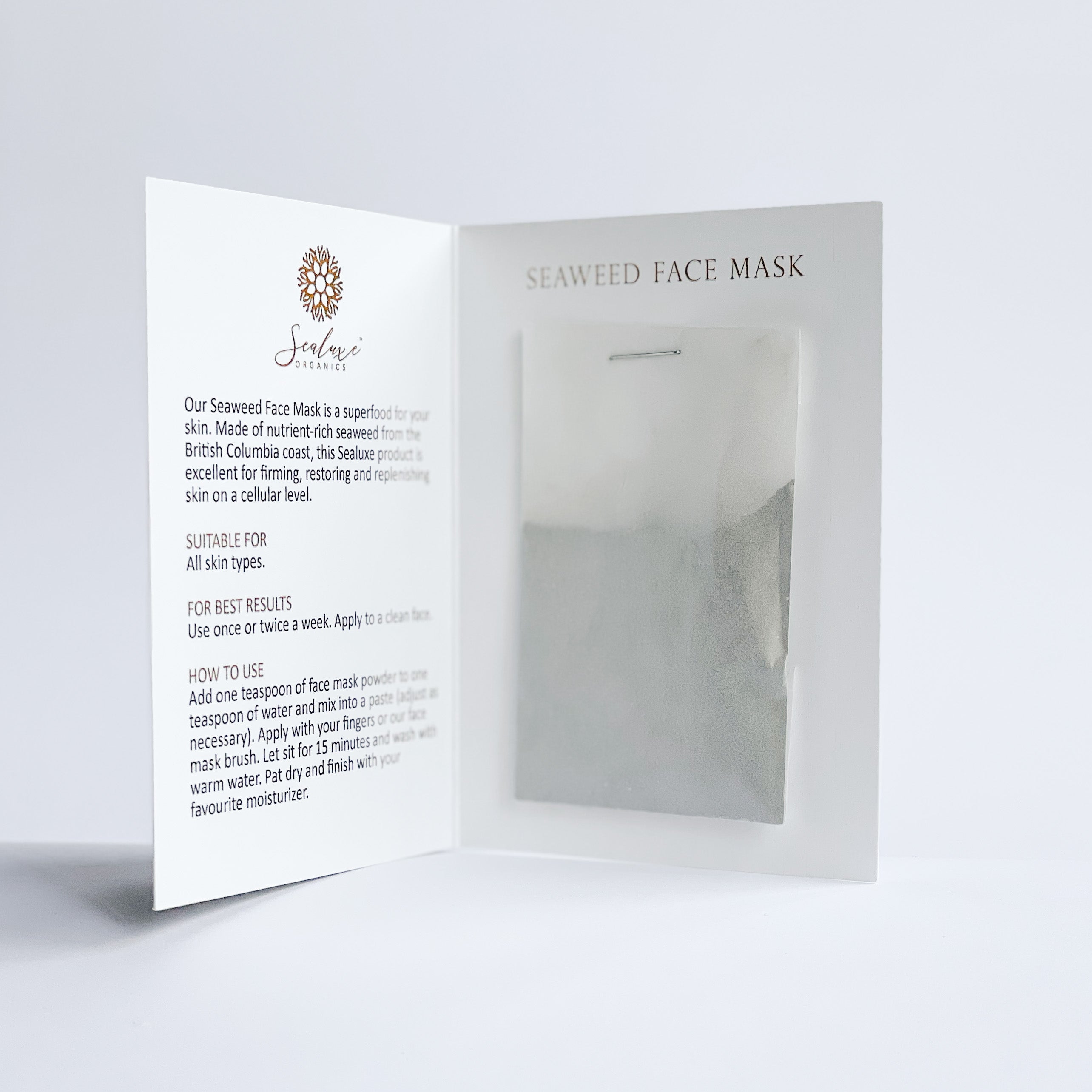 Description
Ingredients
Size
Introducing our Seaweed Powdered Face Mask, made with the finest seaweeds. Our unique blend of seaweeds is carefully selected for its nourishing and detoxifying properties, making it the perfect addition to your skincare routine.
Seaweeds are known for their ability to hydrate and rejuvenate the skin, and our Seaweed Powdered Face Mask is no exception. The high concentration of vitamins, minerals, and antioxidants in our seaweed blend helps to promote healthy skin, leaving it feeling soft and supple.
Our powdered form allows for custom mixing, so you can create a face mask tailored to your specific skin concerns. Simply mix our Seaweed Powdered Face Mask with water, honey, or your favorite facial oil, and apply it to your skin for a luxurious spa-like experience in the comfort of your own home.
Experience the power of British Columbian seaweeds with our Seaweed Powdered Face Mask. The nourishing and detoxifying properties of our unique blend of seaweeds will leave your skin feeling rejuvenated and refreshed.
Treat your skin to the benefits of the sea with our Seaweed Powdered Face Mask. Our commitment to using only the finest ingredients ensures that you're getting a product that is both effective and gentle on your skin.
Say goodbye to dull, tired-looking skin and hello to a glowing complexion with our Seaweed Powdered Face Mask. Pamper yourself and give your skin the love and care it deserves with this luxurious and rejuvenating mask.
sea clay, oats, rose powder, spirulina, kelp powder, irish moss seaweed, bladderwrack seaweed powder
Comes in a 1 oz. glass bottle
Nt. wt. 12 grams
Benefits
MATURE / DAMAGED SKIN TYPE
Seaweed face mask is a superfood for your skin. It rejuvenates, exfoliates and deeps cleans. Nutrient-rich seaweed helps to firm, restore and replenish skin on the cellular level.
How to Use
Add one tablespoon of face mask powder and one teaspoon of water. Mix together until a paste is formed. Apply with your fingers, spreading to cover your face. Let sit for 15 minutes while the ingredients exfoliate and replenish your skin. Rinse thoroughly.
Customize your face mask by replacing the water with honey + water to draw out toxins; yogurt, milk, avocados and bananas for added moisture, our Seaweed and Rose Toner and/or facial oils for rejuvenating tired skin.
Instead of using chemicals to preserve our products we make small batches fresh.
Instead of contributing to plastic pollution we use biodegradable, reusable or recycleable products.
Instead of using synthetic fragrance, we use essential oils, natural plant essence and flavours or nothing at all.
Instead of using colour dyes we use clays, plants and mica minerals to create our colours.