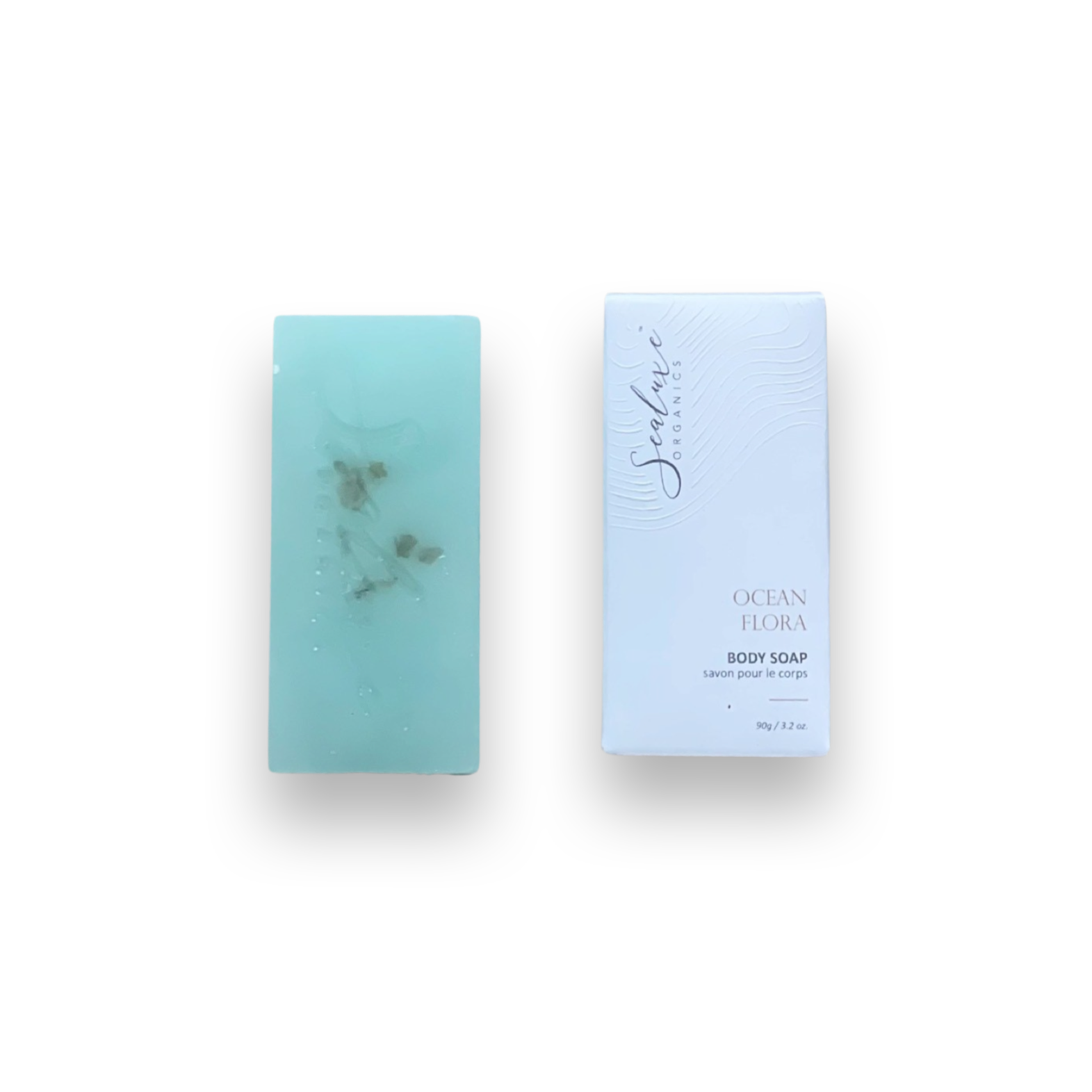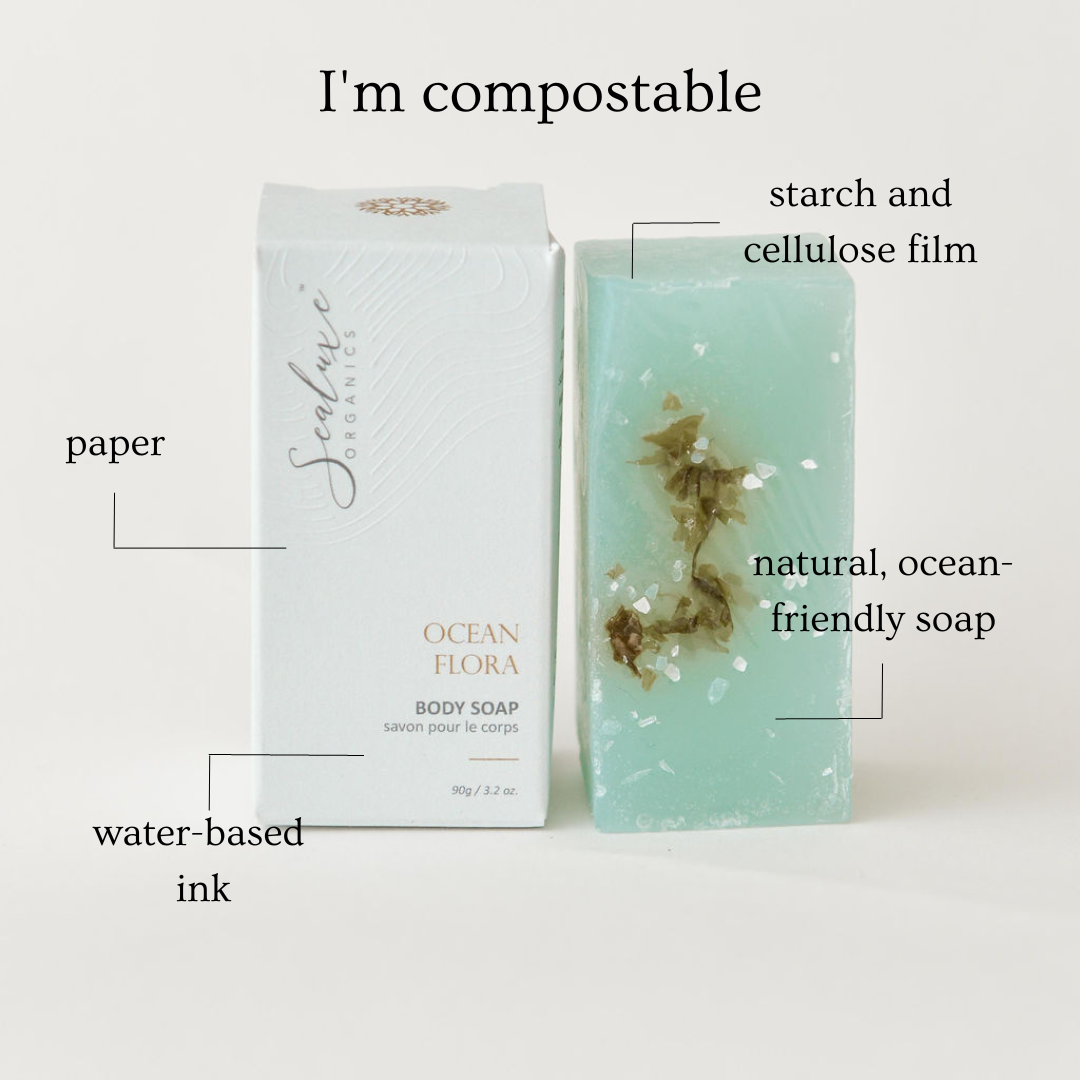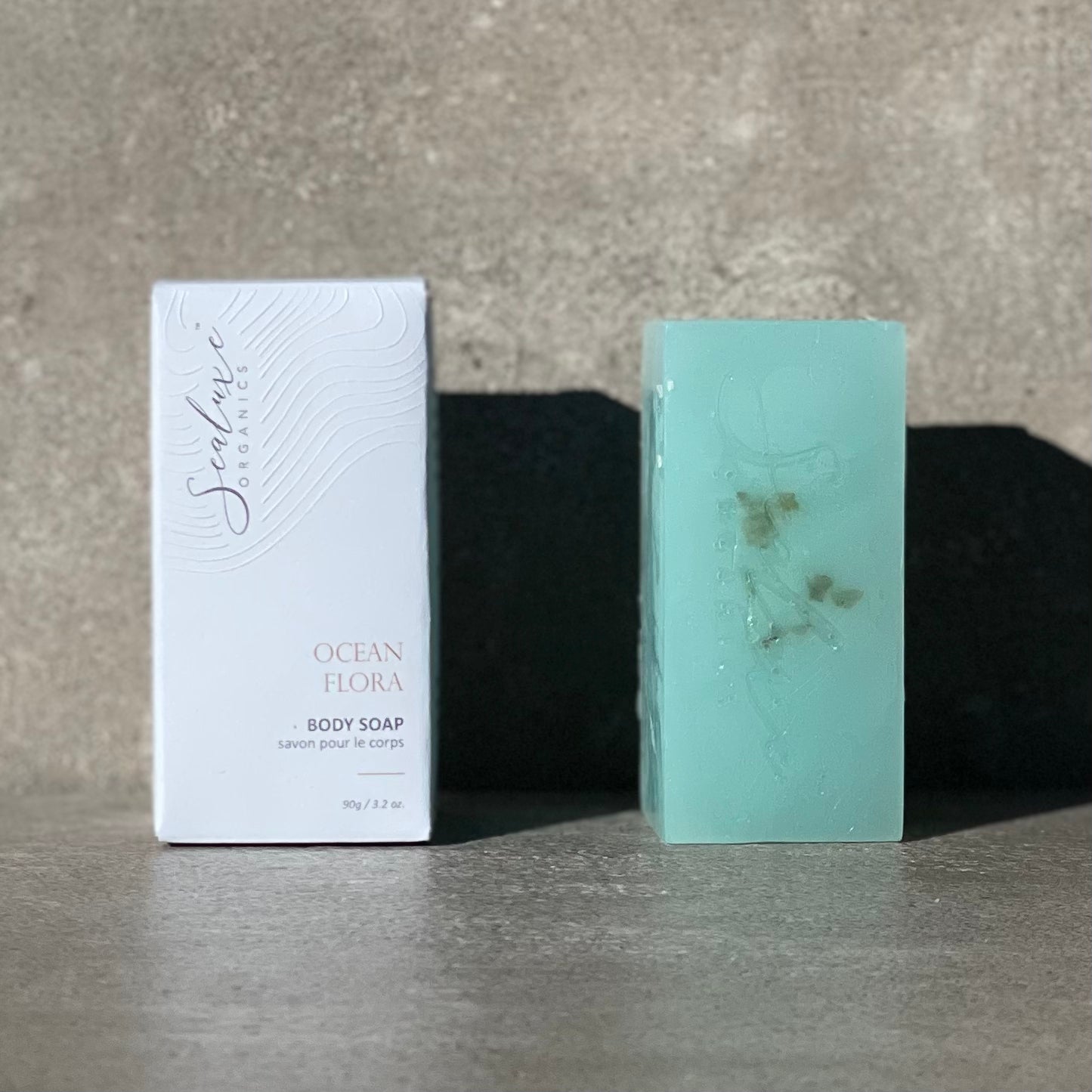 Description
Indulge in the luxurious and refreshing bathing experience with Sealuxe's Ocean Flora soap bar. This vegan and cruelty-free soap bar is made with natural essential oils and infused with seaweed, clays, and micas that provide a nourishing and revitalizing effect on your skin. The soap bar's compostable packaging is an eco-friendly choice, making it good for both your skin and the planet. The infusion of natural ingredients gives this soap bar a unique and visually appealing appearance, making it a perfect addition to your store's offerings. Choose the Ocean Flora soap bar and let Sealuxe take you on a journey to the depths of the ocean.
Key Ingredients
glycerin soap, shea butter, sea clay, seaweed, sea salt, spearmint, lavender
All ingredients
Cocos Nucifera, Elaeis Guineesis oil, Carthamus Tinctorius oil, Glycerin, Water, Sorbitol, Sorbitan Oleate, Avena Sativa Protein extract,
Butyrospermum Parkii, Algae, Sodium Chloride, Mentha Spicata, Lavandula Angustifolia, Citrus Sinesis, Sea Silt, Mica
Instead of synthetic fragrance our soaps are scented with essential oils
We use biodegradable packaging
We love all animals and hate animal testing
We make fresh batches using healthy ingredients
Benefits
Our Ocean Flora soap bar is a delightful combination of natural ingredients that offers numerous benefits for your skin. This exquisite
bar features gentle sprinkles of seaweed and sea salt on the top, providing a mild exfoliation while you cleanse your body. Infused with glycerin, shea and seaweed, this soap bar creates a protective barrier on your skin, attracting and locking in moisture to keep you hydrated and nourished throughout the day.
Experience the refreshing cleansing sensation and indulge in the moisturizing properties of our Ocean Flora soap bar, as it leaves your skin feeling soft, supple, and beautifully rejuvenated.
How to Use
To use, simply wet the soap bar and lather it onto your skin, focusing on areas that need extra attention. Rinse thoroughly with water and pat your skin dry.
For best results, use daily to maintain the health and appearance of your skin.