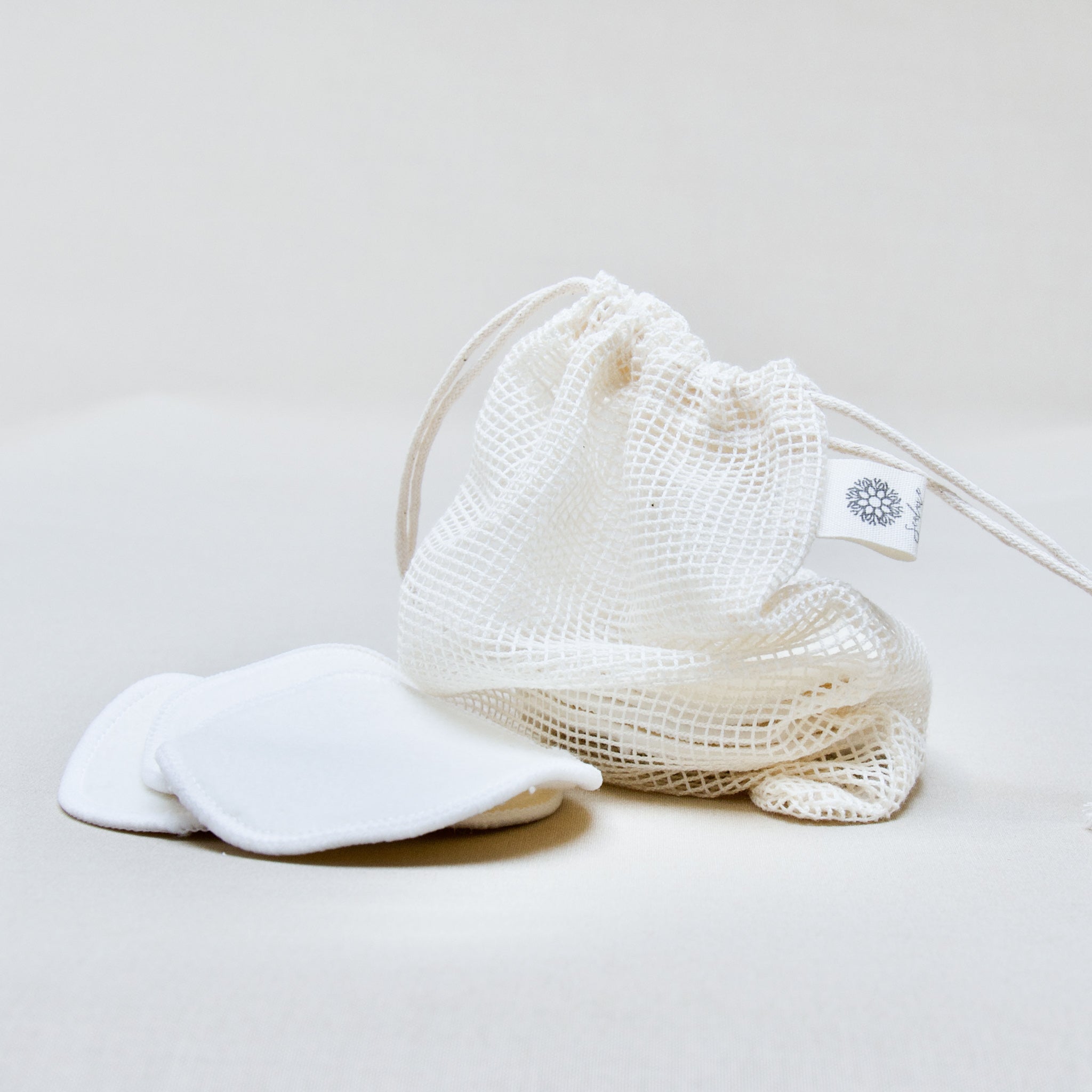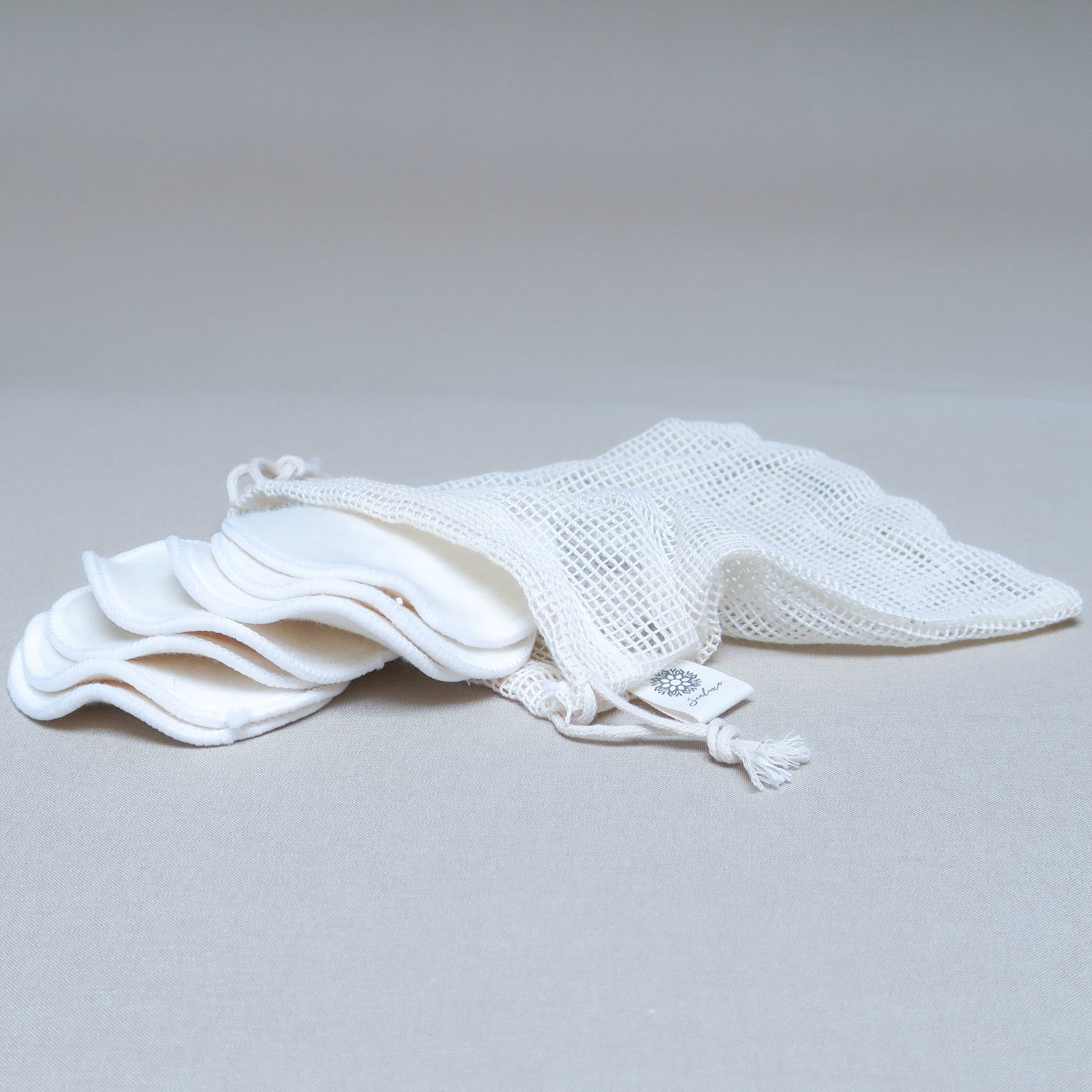 Organic Makeup Remover Pads
Clean and Green: a little motto for a Sealuxe product that's a beauty kit and an environmental statement. 
What we have here are 7 reusable makeup remover pads, lovingly presented with an organic hemp mesh bag and reusable jute string. 
Organic Makeup Remover Pads
How to Use
Step 1: apply cleansing oil to cloth
Step 2: use cloth to remove residue
Step 3: wash face with cleanser
Step 4: put used pads in cotton hemp bag; wash, dry and reuse
Instead of using chemicals to preserve our products we make small batches fresh.
Instead of contributing to plastic pollution we use biodegradable, reusable or recycleable products.
Instead of using synthetic fragrance, we use essential oils, natural plant essence and flavours or nothing at all.
Instead of using colour dyes we use clays, plants and mica minerals to create our colours.