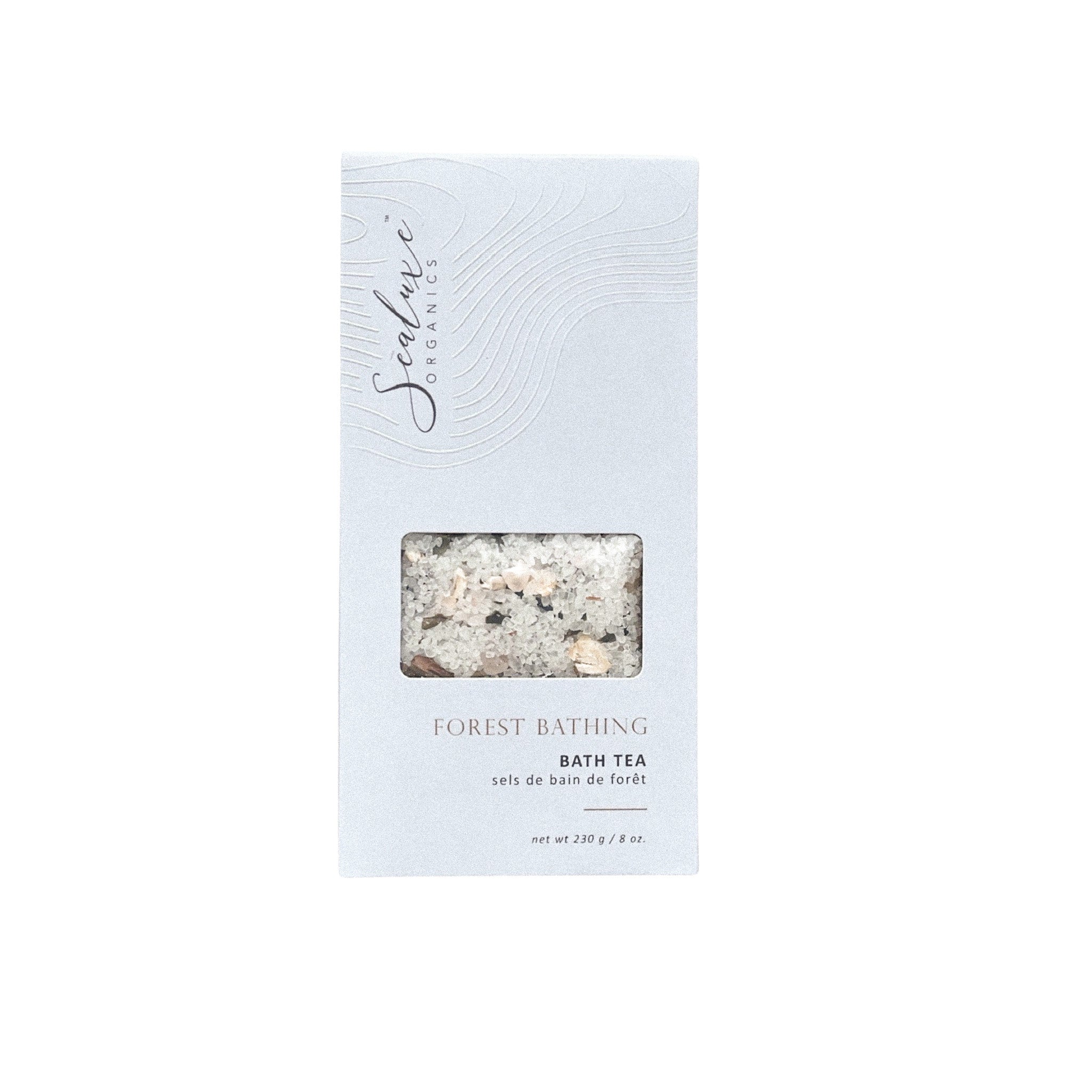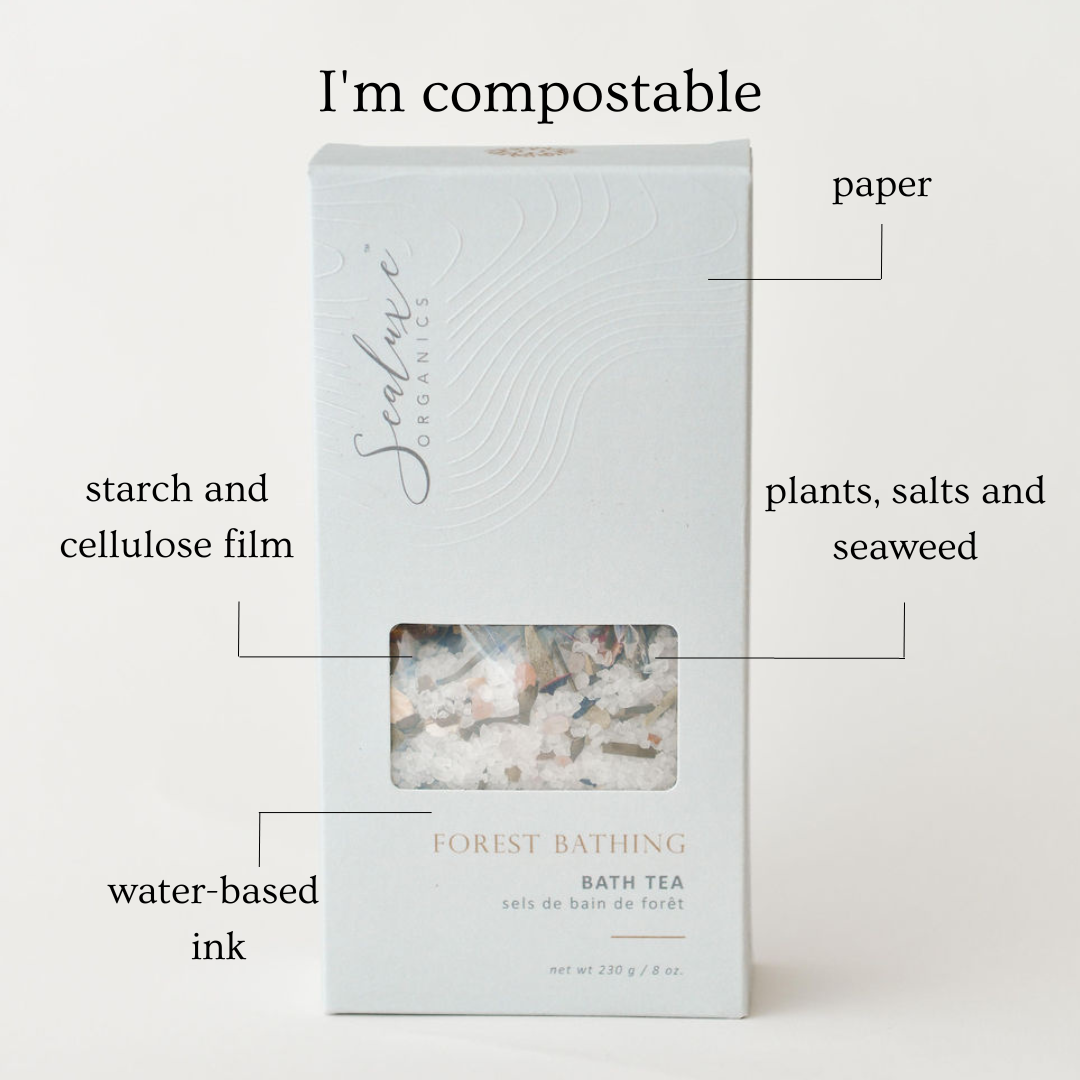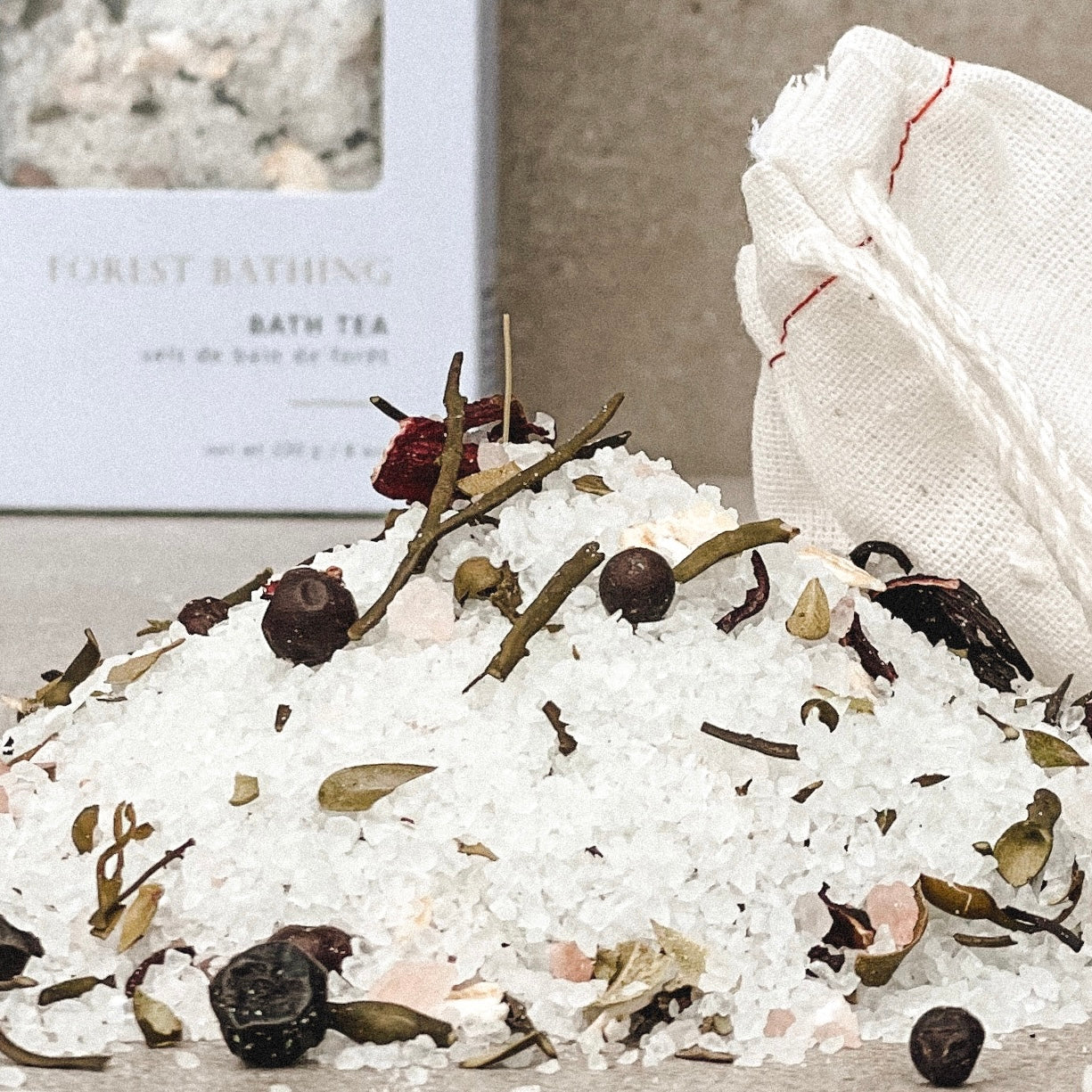 Description
Indulge in the ultimate forest bathing experience with our Forest Bathing bath tea. Infused with the rich scents of cedar and vetiver, this bath tea is the perfect way to unwind and soothe your senses after a long day.
Our Forest Bathing bath tea is made with a blend of natural seaweeds and botanicals, including Uva ursi, hibiscus, oats, corn flower, rockweed, and juniperberries. These natural ingredients work together to moisturize and nourish your skin, while also providing a soothing and relaxing bath experience.
We've made it easy to use with a reusable muslin tea bag included in the 100% compostable package. This means that you can enjoy the benefits of our Forest Bathing bath tea without worrying about a messy tub.
Simply fill the reusable muslin tea bag with the bath tea, and drop it into your bathwater. The tea bag will slowly release the botanicals, infusing your bath with the heavenly scents of cedar and vetiver, while also moisturizing and nourishing your skin.
Experience the ultimate forest bathing experience with our Forest Bathing bath tea, and let the natural scents of the forest transport you to a state of pure relaxation and rejuvenation.
Ingredients
Uva ulsi, Hibiscus, Oats, Corn flower, Rockweek, Juniperberries
Full Ingredients
Sodium Chloride, Ascophyllum Nodosum, Arctostaphylos Uva Ursi Leaf, Avena Sativa, Hibiscus Sabdariffa Flower, Juniperus Communis, Centaurea Cyanus Flower, Salvia sclarea Oil, Cedrus Atlantica Bark Oil, Vetiveria Zizanioides Root Oil
Scented with essential oils
Thalassotherapy
Repeatedly immersing yourself in the elements of Thalassotherapy, helps to restore your body's natural chemical balance - the balance that we all need to thrive and survive.
The natural minerals found in sea salts, such as magnesium potassium, and calcium, can work wonders for the body and mind. As you immerse yourself in the salt-infused water, the minerals are readily absorbed through the skin, aiding in relaxation and promoting a sense of calm.

Thalassotherapy with sea salts is renowned for its detoxifying properties, as the salts help draw out impurities and toxins from the body, leaving you feeling refreshed and revitalized. Additionally, the minerals present in sea salts can help improve circulation, stimulate cell regeneration, and nourish the skin, leading to a healthier, more radiant appearance. Embracing the therapeutic powers of sea salts through thalassotherapy can be a rejuvenating and uplifting experience for both body and soul.
How to Use
Draw a hot bath and fill the included reusable muslin tea bag with the botanicals and salts. Drop it in the hot bath tub. Seaweeds like much hotter water to release their beneficial healing qualities. Once the water is cooled to your desired temperature, sink in and relax while the seaweeds, botanicals, sea salts and essential oils soothe your muscles and joints- allowing your body to rejuvenate and unwind.
Instead of using chemicals to preserve our products we make small batches fresh.
Instead of contributing to plastic pollution we use biodegradable, reusable or recycleable products.
Instead of using synthetic fragrance, we use essential oils, natural plant essence and flavours or nothing at all.
Instead of using colour dyes we use clays, plants and mica minerals to create our colours.