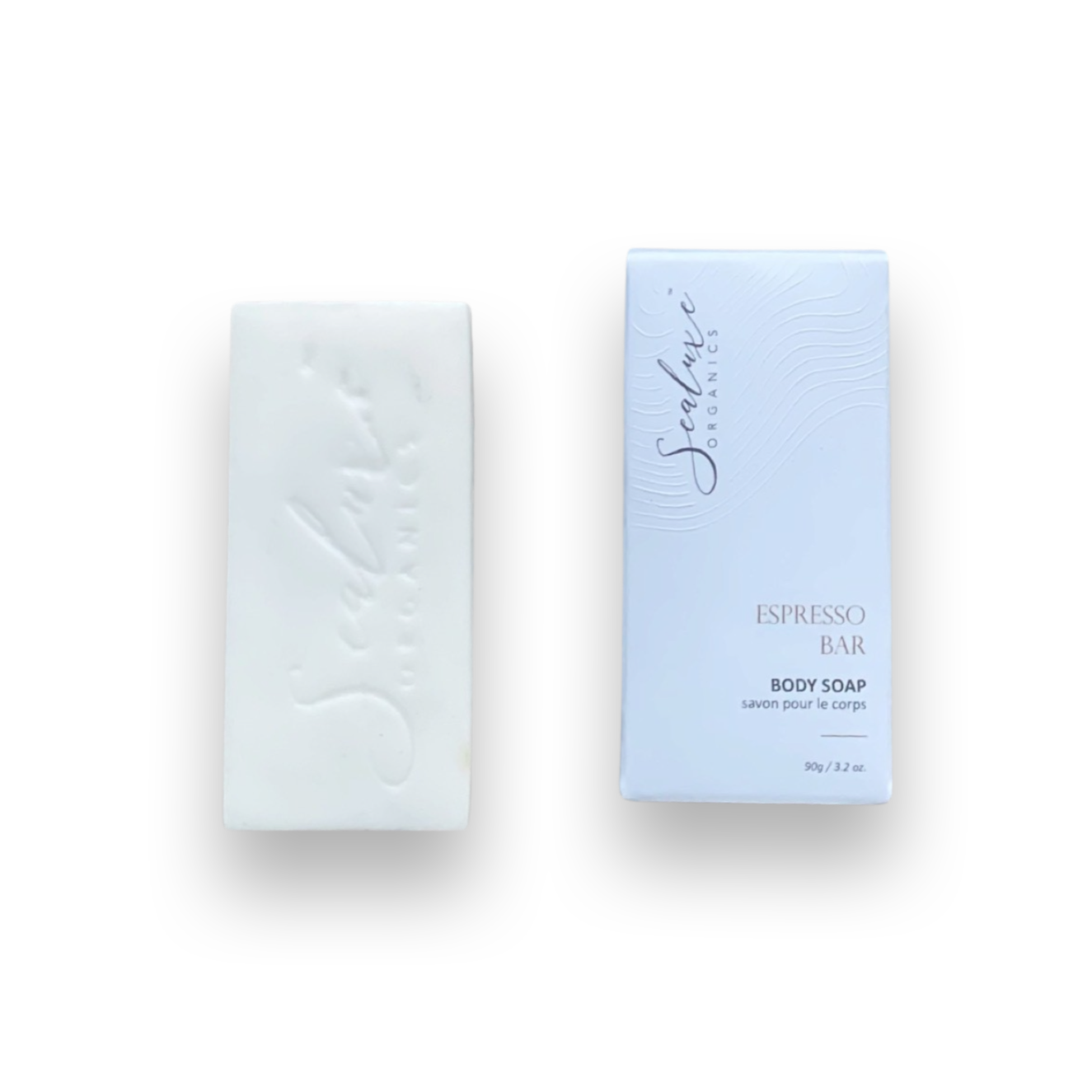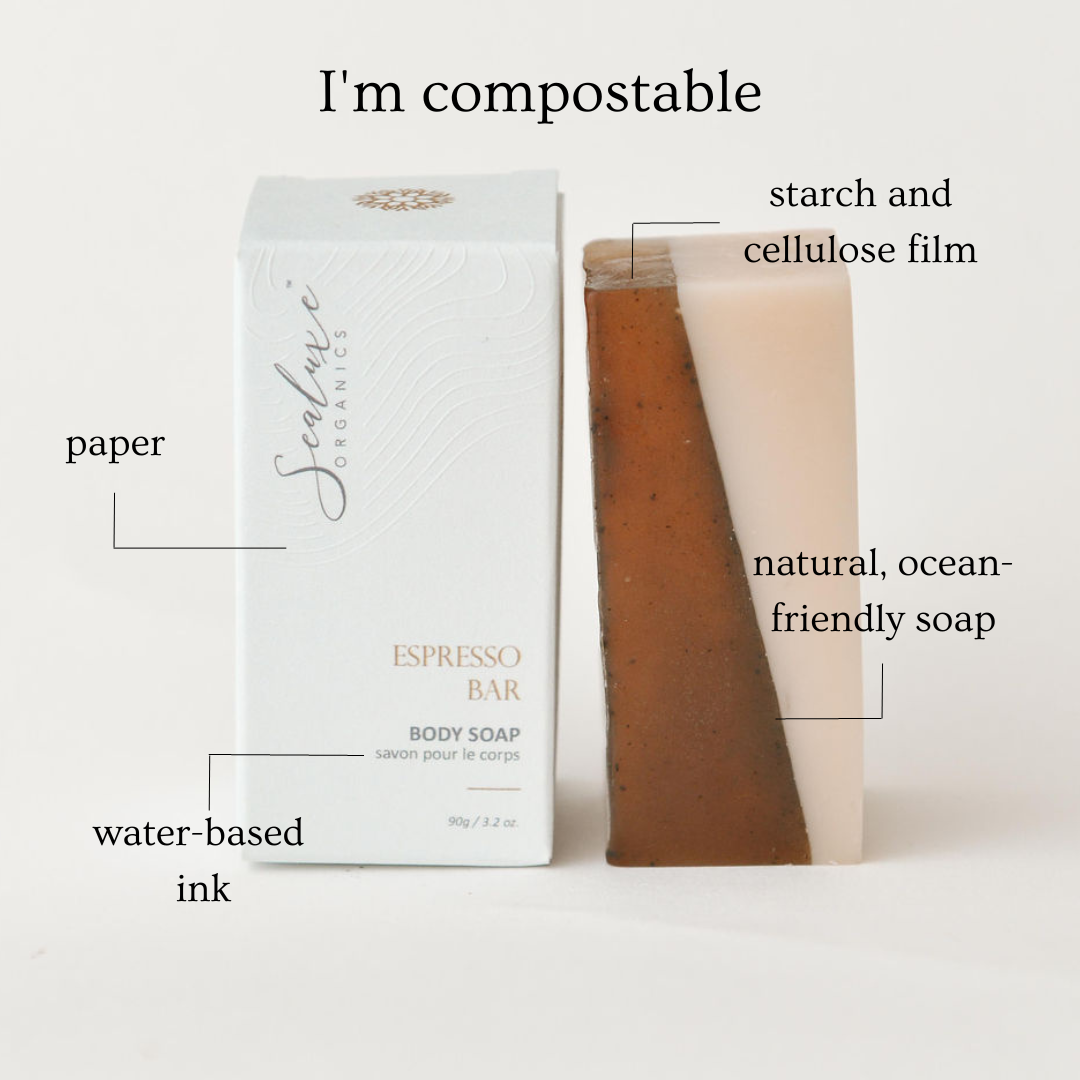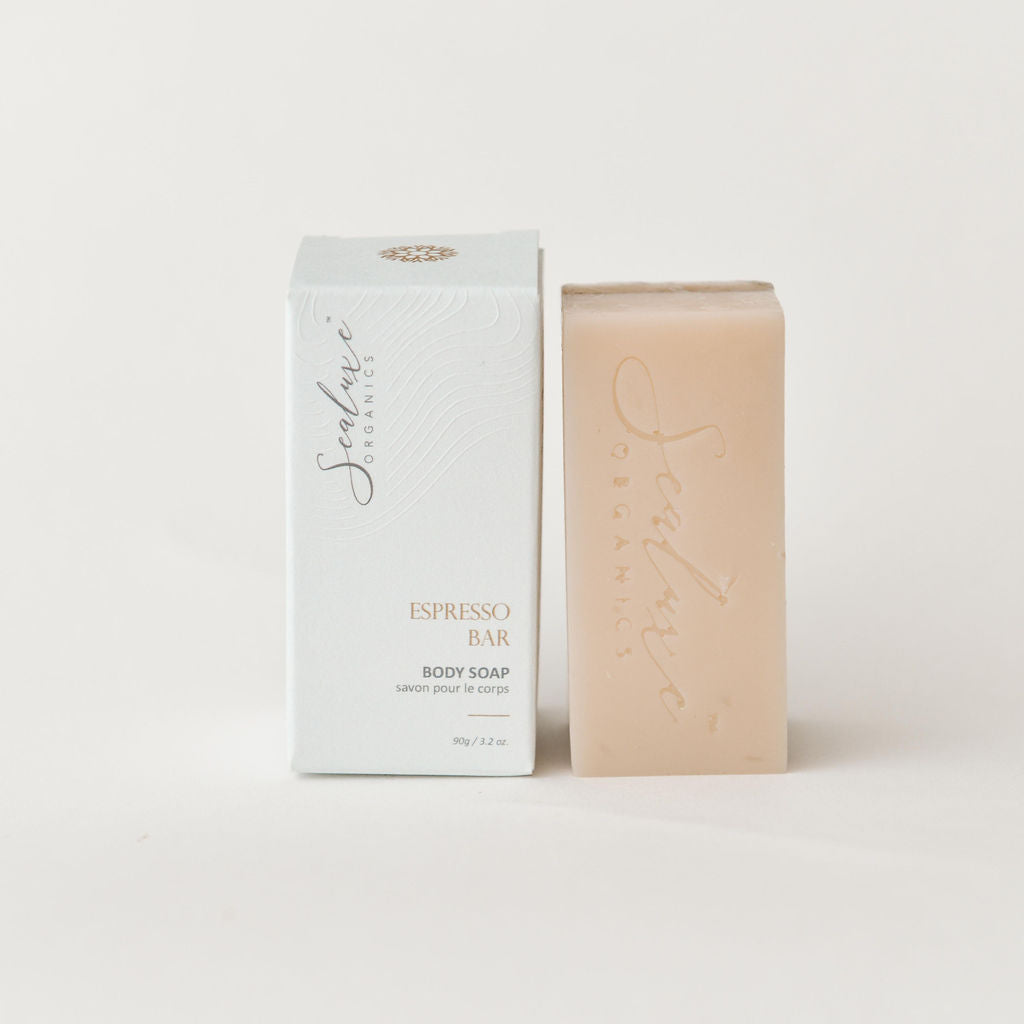 Description
Introducing our Espresso Soap Bar - a rich and indulgent treat for your senses. This luxurious soap bar is crafted with all-natural ingredients and is infused with the irresistible scents of vanilla, coffee, and Peru balsam essential oils.
Featuring two colors that mimic the look of a delicious espresso, this soap bar has a creamy white top layer and a rich coffee brown bottom layer. The textured surface of the soap bar gives it a rustic, handcrafted look that will add a touch of charm to any bathroom.
Treat yourself to the irresistible aroma and luxurious texture of our Espresso Soap Bar and experience the difference in your skin. Add it to your daily skincare routine and enjoy a relaxing and rejuvenating experience every time you use it.
Key Ingredients
glycerin soap, shea butter, coffee, vanilla
All ingredients
Cocos Nucifera, Elaeis Guineesis oil, Carthamus Tinctorius oil, Butyrospermum Parkii, Glycerin, Water, Sorbitol, Sorbitan Oleate, Avena Sativa Protein extract, Kaolin, Charcoal Activated, Pelargonium Graveolens Oil
Instead of synthetic fragrance our soaps are scented with essential oils
We use biodegradable packaging
We love all animals and hate animal testing
We make fresh batches using healthy ingredients
Benefits
Our Espresso Soap Bar is formulated with nourishing ingredients like shea butter, which helps to provide deep hydration to your skin. It gently cleanses and remove impurities, leaving your skin feeling soft, smooth, and refreshed.
Whether you're a coffee lover or just looking for a luxurious and indulgent treat for your skin, our Espresso Soap Bar is the perfect choice. It's free from harsh chemicals and synthetic fragrances, making it a natural and eco-friendly option that you can feel good about using.
How to Use
To use, simply wet the soap bar and lather it onto your skin, focusing on areas that need extra attention. Rinse thoroughly with water and pat your skin dry. For best results, use daily to maintain the health and appearance of your skin.