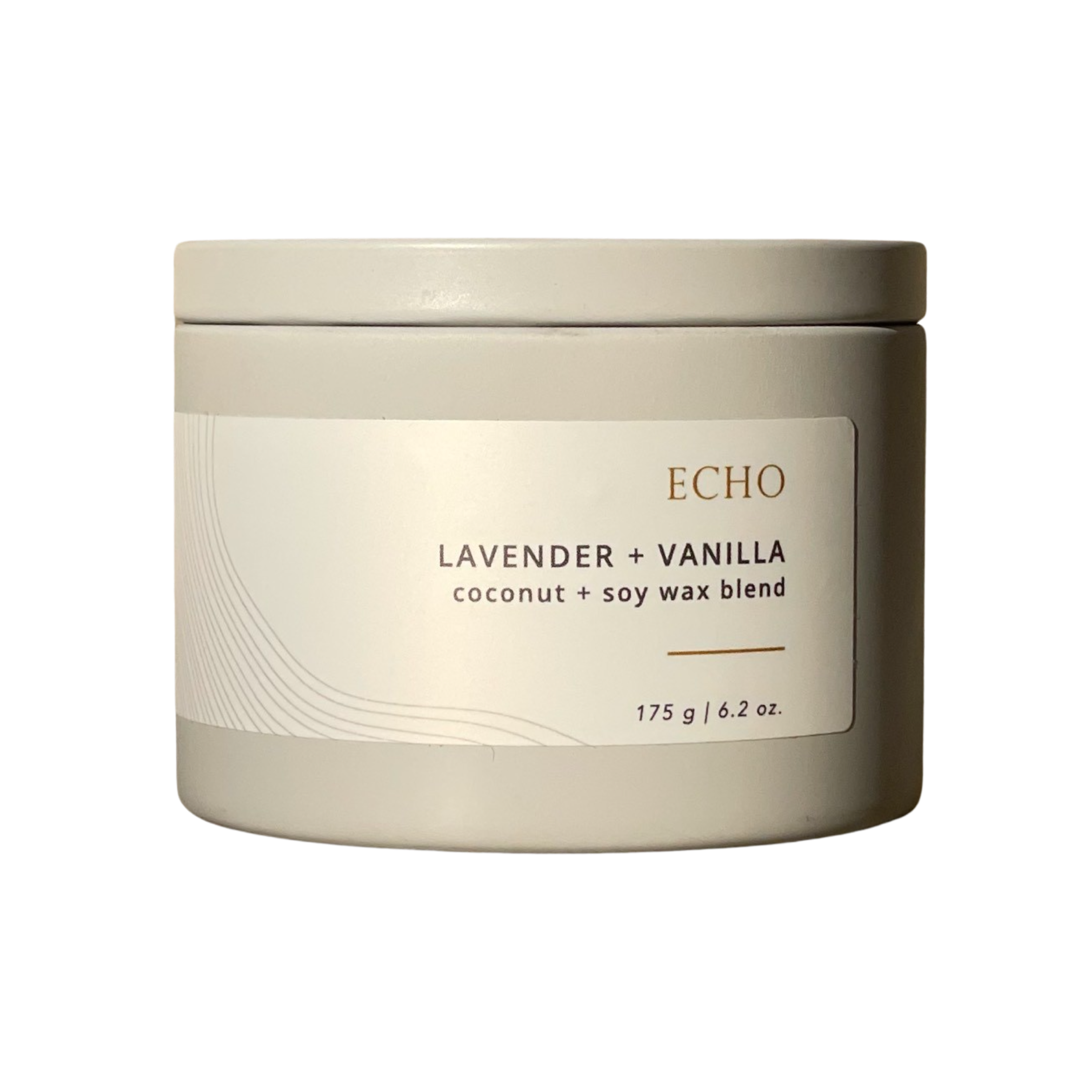 Made from a blend of natural soy and coconut wax, our Echo candle is infused with the calming and soothing scent of lavender and vanilla. This sumptuous candle will fill your home with the warm and comforting aroma of vanilla, while the soothing scent of lavender creates a calming and relaxing atmosphere.
The natural soy and coconut wax blend provides a clean and long-lasting burn, while the delicate fragrance of lavender and vanilla provides a comforting and welcoming ambiance. Our Echo candle is perfect for creating a cozy and inviting atmosphere in your home, and is ideal for unwinding after a long day.
Indulge in the luxurious and comforting benefits of our Echo candle, and let the warm and inviting fragrance transport you to a state of total relaxation.
Instead of using chemicals to preserve our products we make small batches fresh.
Instead of contributing to plastic pollution we use biodegradable, reusable or recycleable products.
Instead of using synthetic fragrance, we use essential oils, natural plant essence and flavours or nothing at all.
Instead of using colour dyes we use clays, plants and mica minerals to create our colours.