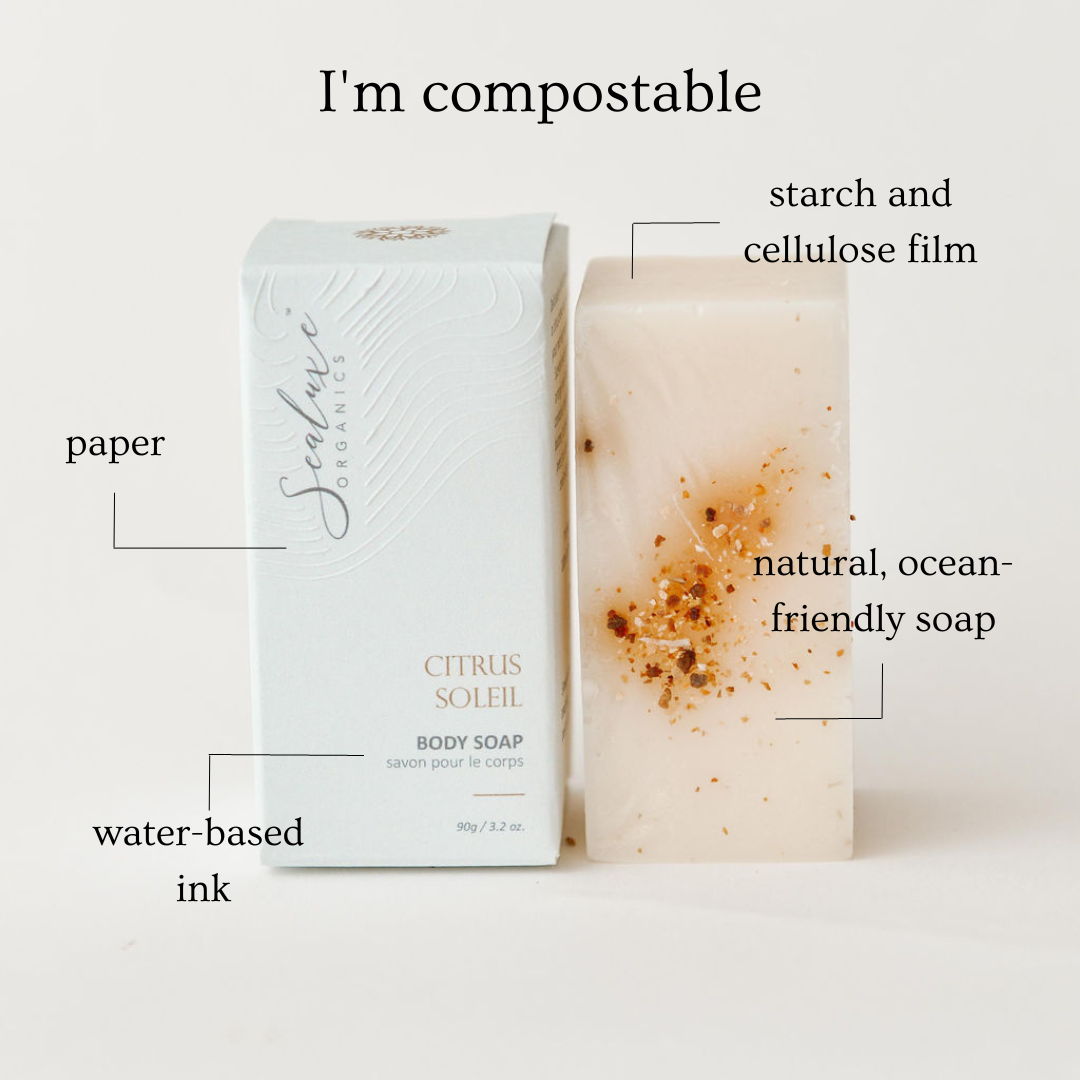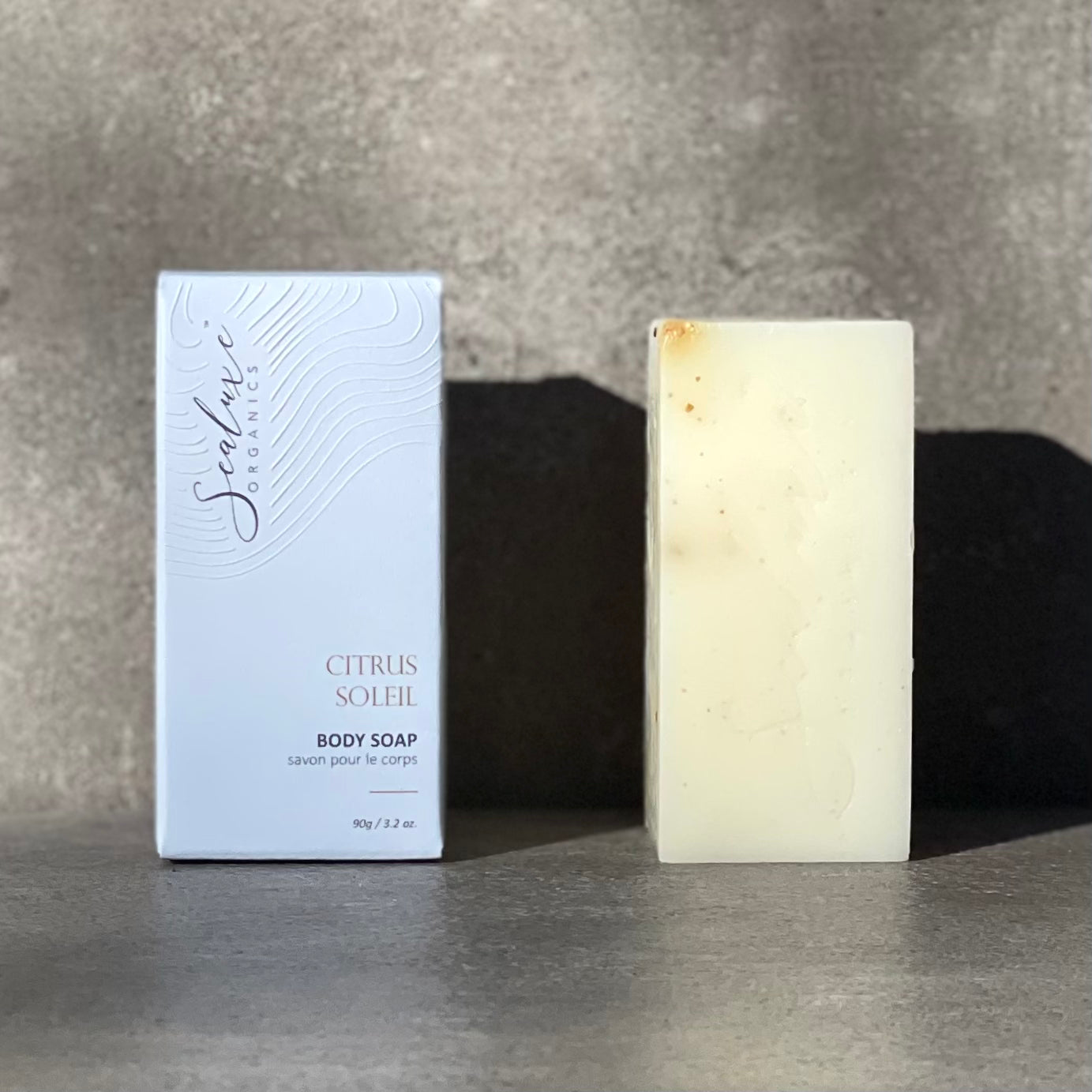 Description
This luxurious spa bar is a burst of sunshine in every wash. Infused with the invigorating scents of orange, lime, and grapefruit essential oils, this soap bar offers a refreshing and energizing cleanse that will awaken your senses.
Treat yourself to the refreshing and invigorating benefits of Citrus Soleil and experience the difference in your skin. Add it to your daily skincare routine and start your day off on the right foot with its uplifting aroma and rejuvenating properties.
Key Ingredients
glycerin soap, shea butter, turmeric, lemon peel, sweet orange, lime and grapefruit essential oil
All ingredients
Cocos Nucifera, Elaeis Guineesis oil, Carthamus Tinctorius oil, Butyrospermum Parkii, Glycerin, Water, Sorbitol, Sorbitan Oleate, Avena Sativa Protein extract, Citrus Racemosa, Citrus Sinensis, Citrus Latifolia, Citrus Paradisi Fruit Extract, Curcuma Longa Powder
Instead of synthetic fragrance our soaps are scented with essential oils
We use biodegradable packaging
We love all animals and hate animal testing
We make fresh batches using healthy ingredients
Benefits
Our soap bar is crafted with only the finest all-natural ingredients, making it a gentle yet effective choice for all skin types. We've added nourishing ingredients like shea butter to provide deep hydration, leaving your skin feeling soft and supple.
In addition to its delightful fragrance and hydrating benefits, our Citrus Soleil Soap Bar also offers cleansing properties that will leave your skin feeling clean and refreshed. It's perfect for daily use and can help to wash away impurities, leaving your skin with a radiant glow.
Free from harsh chemicals and synthetic fragrances, our Citrus Soleil Soap Bar is a natural and eco-friendly choice that is perfect for anyone who wants to enjoy the benefits of high-quality, all-natural skincare.
How to Use
To use, simply wet the soap bar and lather it onto your skin, focusing on areas that need extra attention. Rinse thoroughly with water and pat your skin dry. For best results, use daily to maintain the health and appearance of your skin.