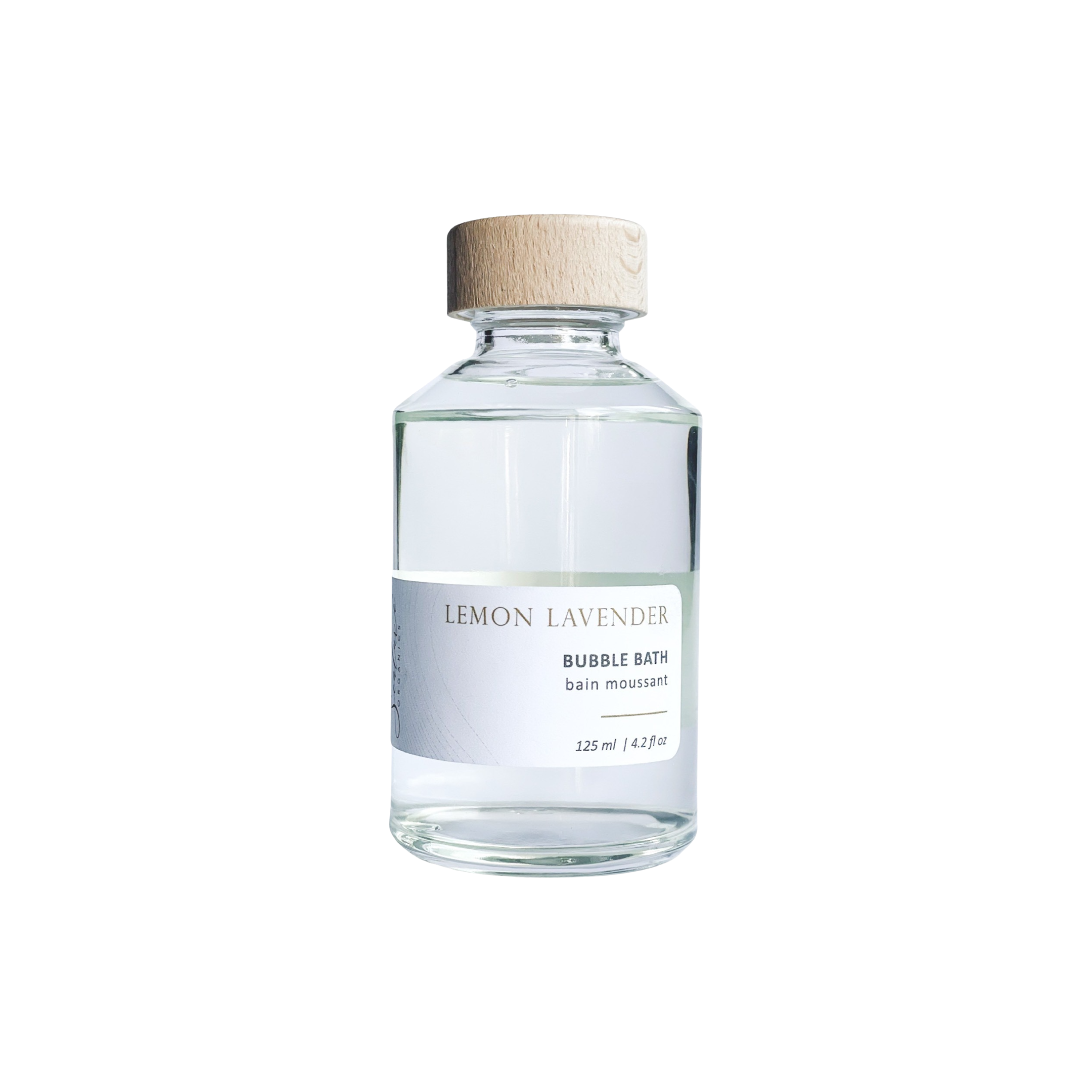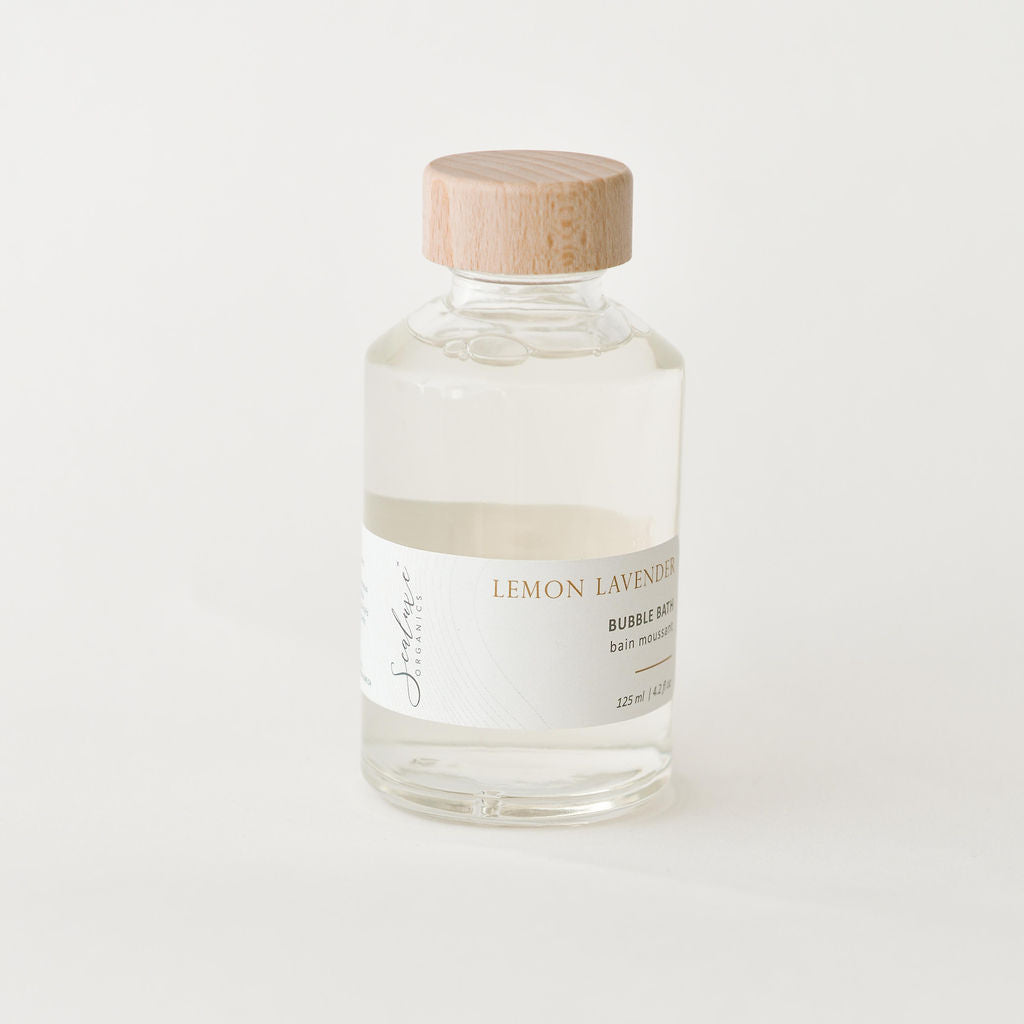 Lemon & Lavender Bubble Bath
Our luxurious bubble bath infused with the refreshing scent of lemon and lavender. Our natural bubble bath is the perfect way to unwind and relax after a long day.
The invigorating aroma of lemon awakens your senses and uplifts your mood, while the soothing fragrance of lavender helps calm and relax your mind. The combination of these two scents creates a heavenly experience that will transport you to a place of tranquility and serenity.
Our bubble bath is formulated with gentle ingredients that cleanse and nourish your skin, leaving it soft and smooth to the touch. The rich, foamy bubbles add an element of indulgence to your bath time routine, making it a truly indulgent experience.
The Lemon Lavender bubble bath comes in a convenient, easy-to-use bottle that allows you to dispense the perfect amount of product every time. Whether you're taking a quick soak or indulging in a long, luxurious bath, our bubble bath is the perfect way to unwind and rejuvenate.
Treat yourself to the indulgent experience of our Lemon Lavender bubble bath, and let the refreshing scent of lemon and soothing aroma of lavender transport you to a state of pure bliss.
Lemon & Lavender Bubble Bath
Hydrotherapy
Ocean elements used to nurture wellness and beauty. Repeatedly immersing yourself in the elements of Thalassotherapy, helps to restore your body's natural chemical balance - the balance that we all need to thrive and survive.
-
When you soak your body in seaweed it allows you to absorb a concentrated amount of vital vitamins, nutrients and amino acids that gently feed your skin. The niacin improves blood circulation, bringing nutrients and oxygen quickly to skin and muscle cells in need of repair. The amino acids aid in hydration, help with inflammation, redness and skin irritations. The iodine encourages detox of heavy metals and chemicals. The antioxidants help with skin condition, supports collagen and promotes healthy skin elasticity. Bathing in all of this goodness promotes healthy self-care
rituals.
How to Use
A little goes a long way and our bubble bath has no additives to make it more viscous so pour slowly. Use 1 - 2 Tablespoons for a full bubble experience.
Can be combined with our Bath Tea line for a full Thalassotherapy effect.
Instead of using chemicals to preserve our products we make small batches fresh.
Instead of contributing to plastic pollution we use biodegradable, reusable or recycleable products.
Instead of using synthetic fragrance, we use essential oils, natural plant essence and flavours or nothing at all.
Instead of using colour dyes we use clays, plants and mica minerals to create our colours.