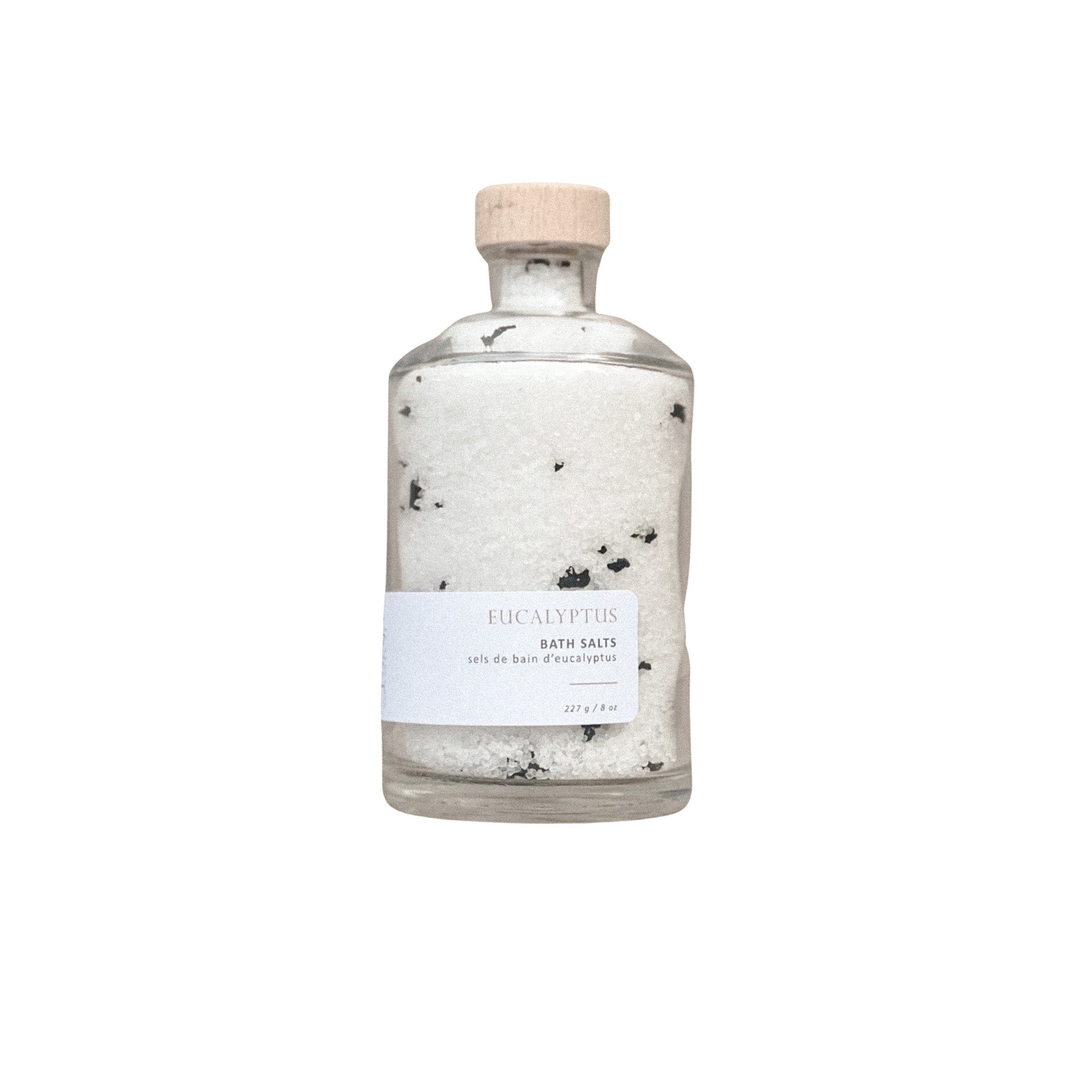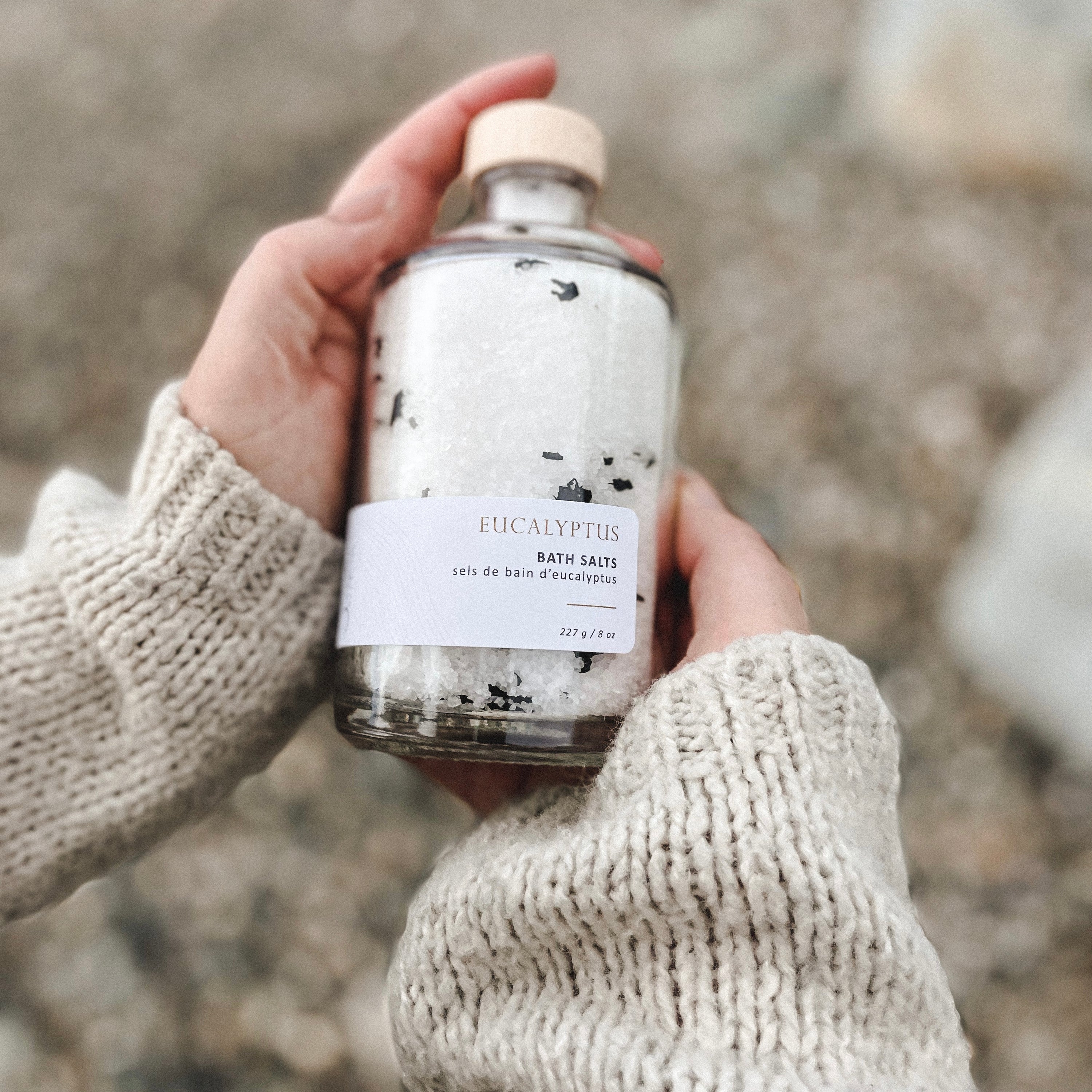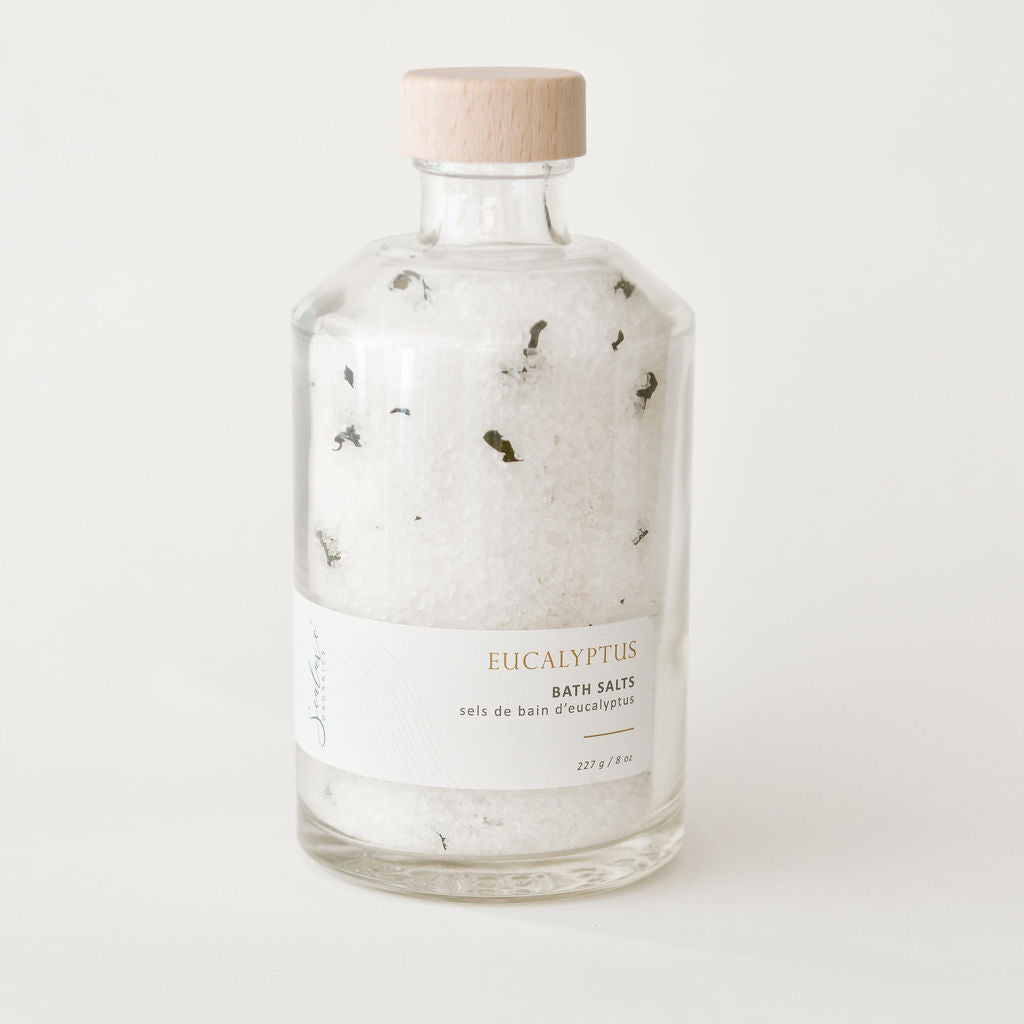 Sealuxe  Eucalyptus Bath Salts are perfect for those looking to invigorate and refresh their body and mind. Our bath salts are made with high-quality natural ingredients, including pure Pacific sea salt and eucalyptus essential oil, to create a truly indulgent experience.
The invigorating scent of eucalyptus essential oil helps to clear your sinuses and uplift your spirits, while the mineral-rich sea salt works to soothe your muscles and ease tension. The combination of these two powerful ingredients creates a heavenly experience that will leave you feeling refreshed and rejuvenated.
Our Eucalyptus bath salts are perfect for those looking for a natural and invigorating bath experience. The addition of seaweed extract helps to nourish and moisturize your skin, while also providing a relaxing and calming effect on the mind and body.
Simply pour the desired amount of bath salts into warm running water, allowing the salts to dissolve and infuse your bath with the refreshing scent of eucalyptus. Soak in the bath for at least 20 minutes to fully experience the therapeutic benefits of our Eucalyptus bath salts.
Treat yourself to the indulgent experience of our Eucalyptus bath salts and let the invigorating scent of eucalyptus and the soothing properties of sea salt transport you to a state of pure relaxation and rejuvenation.
Instead of using chemicals to preserve our products we make small batches fresh.
Instead of contributing to plastic pollution we use biodegradable, reusable or recycleable products.
Instead of using synthetic fragrance, we use essential oils, natural plant essence and flavours or nothing at all.
Instead of using colour dyes we use clays, plants and mica minerals to create our colours.