As featured in the Vancouver Sun
An early Christmas present for SeaLuxe came about when we were interviewed for the Vancouver Sun's fashion and beauty section this week.
The article nicely sums how SeaLuxe began and what makes us different from other brands. We're so happy to be featured, especially as the piece talks about SeaLuxe founder Tanya Droege's early struggles of being a single mom at 18 and then being diagnosed with thyroid cancer at 19.
It's a story I never get tired of telling as I've witnessed Tanya deal with these challenges. I've been friends with her since we were 15 and remember her baby shower. I was also a teenager – and admittedly a bit clueless about what a young mother needed so my mom came to the rescue in the gift department. While I wanted to buy Tanya's daughter some ridiculous toy my mom said, "Absolutely not!" and bought Tanya a baby bathtub that she filled with baby clothing and other necessities (thanks, mom!). I've mentioned this before here on this blog, but I'll say it again – I am so proud of her for all her accomplishments, including raising an incredible human all by herself as well as building SeaLuxe into what it is today. Tanya is one of the most passionate and caring people I know.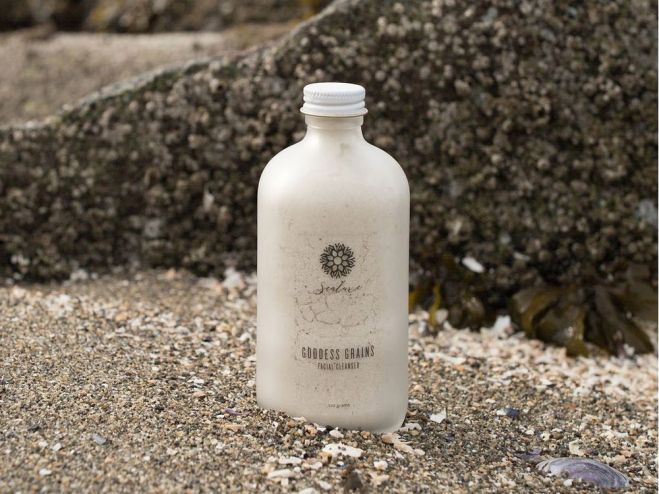 One of the cool things about SeaLuxe is how it all began with the still-popular Beach Glass Soap. It's such a fun idea, single-use soaps that look like the nature-worn pieces of glass found on many of our local beaches. As Tanya said in the article: "Other than being quite unique, I think it really connects people to a certain feeling, or evokes a childhood memory like walking along a windswept beach looking for treasures."
Thanks, Vancouver Sun and Aleesha Harris, for featuring SeaLuxe and my dear friend! The full article can be read here (and it's in this weekend's print edition).